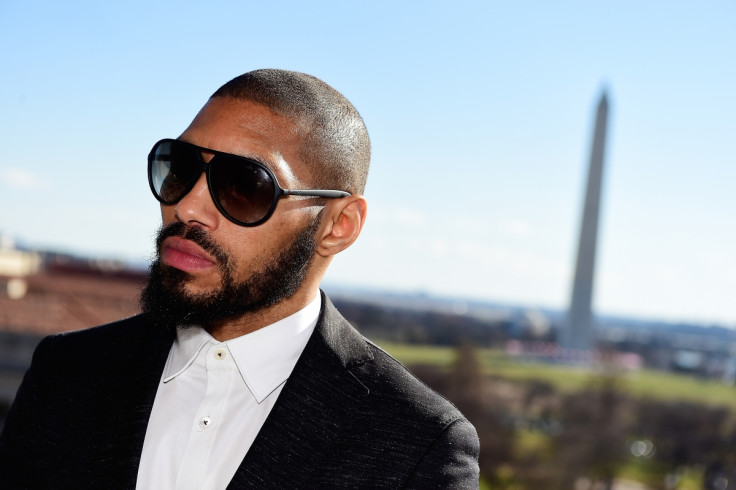 British boxing is buzzing at the moment, with 13 world titles currently draped over the shoulders of fighters from these shores. Among those looking to join that elite is Ashley Theophane, who takes on Adrien Broner on Friday (1 April 2016) in Washington, DC. The bout was initially scheduled for Broner's WBA super-lightweight title, but his challenger is now the only man eligible to claim the belt after the American was stripped for failing to make the required weight on Thursday.
It's safe to say the 35-year-old Londoner has taken the road less travelled, however. Plucked from obscurity by Floyd Mayweather Jnr, he has gone from fighting without a recognised promoter to winning the backing and belief of the man who was, until his recent retirement, the best pound-for-pound fighter in the game.
Since his 'retirement' victory over Andre Berto in September 2015, Mayweather has immersed himself in promoting his label. While his penchant for talking about himself remains, Theophane remains the nearest thing he has to a protégé – despite being just four years older.
Theophane has been in Las Vegas since 2013. But prior to that, his journey through boxing had taken him across every inch of his home city, to Germany, Saint Lucia and Luxembourg. Along that track, he would take on current WBC welterweight champion Danny Garcia in 2010. The Paddington-born fighter battled 10 rounds with the still-undefeated Garcia, losing out after a narrow split decision.
That was Theophane's fourth defeat of his career, but a career highlight followed four fights later when he toppled Lenny Daws at Wembley Arena to become British champion. A more significant turning point in his career developed not by the result of another win, however, but by a no-show. Originally scheduled to fight Steve Williams in Las Vegas in 2012, the fight was cancelled after his opponent was forced to pull out. Having spent the build-up to that fight at a Mayweather gym, the Londoner returned the following year and caught the eye of the Money Team. In the summer of 2013, was one of a select few chosen to spar with the welterweight king as he prepared for his showdown with Saul 'Canelo' Alvarez. Not long after, he was signed up officially.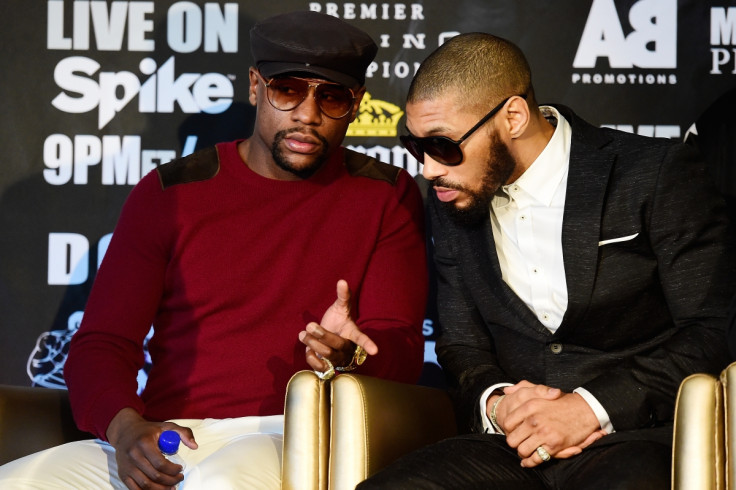 "I sparred with him for his last fight against Robert Guerrero and I've been sparring with him again for the Alvarez fight," Theophane said in September 2013. "He likes my style and has told me I've got what it takes to be a world champion. I've always believed I'm good enough to win a world title, but I never got the chance because I didn't have the right promoter. That's all changed and now I'm with one of the biggest promoters around and the world's number-one fighter."
He would lose his first fight under the Mayweather label – a split decision Pablo Cesar Cano on the undercard to that Mayweather vs Canelo fight. But six straight victories since then have him firmly back on the world title chase. In a recent interview with Boxing News, Theophane explained how Mayweather told him three years ago he was capable of beating Broner. That hasn't changed.
Moving out to train full time with Mayweather Promotions wasn't quite a new development, however. Theophane has trained away from these shores since 2005. It's part of the reason he feels there is a real disconnect between him and British boxing fans.
"The British fans hated me. They always used to say to me, 'Go back to America'. But I lived in London, I only used to go to training camps in America," Theophane said, Boxing News Online report. "I think when Mick Hennessy promoted my fight with Lenny Daws in 2011, he made it seem like I lived in America. But even now, if I'm not in camp, I'm in London. But this is my job, I fight often, so I'm in camp a lot. But yeah, even as British champion, the fans didn't like me. Now all of a sudden, I'm signed with Floyd Mayweather, and everyone is saying, 'Ashley! When are you going to fight here?' But you had me here for all those years and you didn't care about me."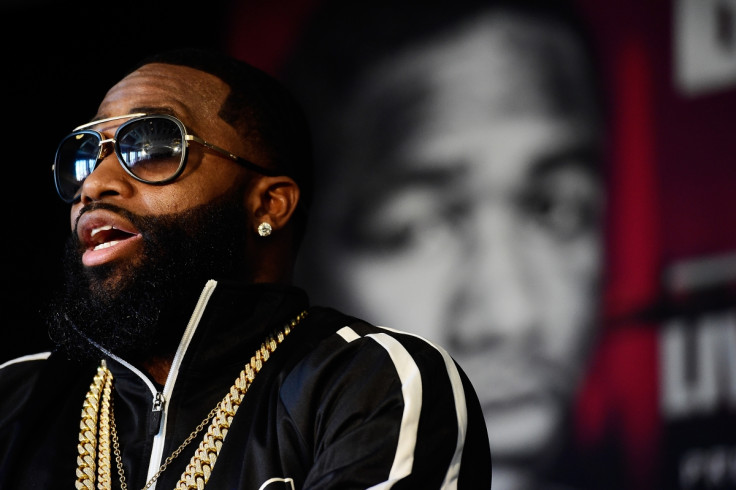 One way that could help to alleviate that discord is to shock Broner on Friday. Once seen as merely divisive figure, the 26 year old is now "the most hated man in boxing", according to Theophane himself. The one-time self-anointed heir to the Mayweather throne, Broner missed his best opportunity of taking on Mayweather when he was knocked out by Marcos Maidana in December 2013. Defeat to Shawn Porter in June last year was another blow to his hopes of succeeding the king.
His abrasive personality is barely the tip of the iceberg. Ahead of Friday's fight in the US capital, Broner has two felony arrest warrants for felonious assault and aggravated robbery in his hometown of Cincinnati, Ohio, relating to an incident outside a bowling alley in January. According to ESPN's Dan Rafael, the DC Boxing and Wrestling Commission will licence the fight regardless, having received assurances 'The Problem' will turn himself in immediately after the fight.
Despite the legal complications, Broner has remained as brash as ever in the face of Theophane. Not that it has bothered the Briton. "I knew as soon as I was going to fight him he was going to be loud, but this time he is doing even more promoting," he said. "We know he likes to be controversial so it doesn't bother me. AB is AB, that's who he is. I don't really feel like I am representing the good side of boxing. That's how he is and that's how I am."
The fight is scheduled to take place at the DC Armory in Washington, DC at 9pm local time (2am in the UK) on Friday 1st April 2016.