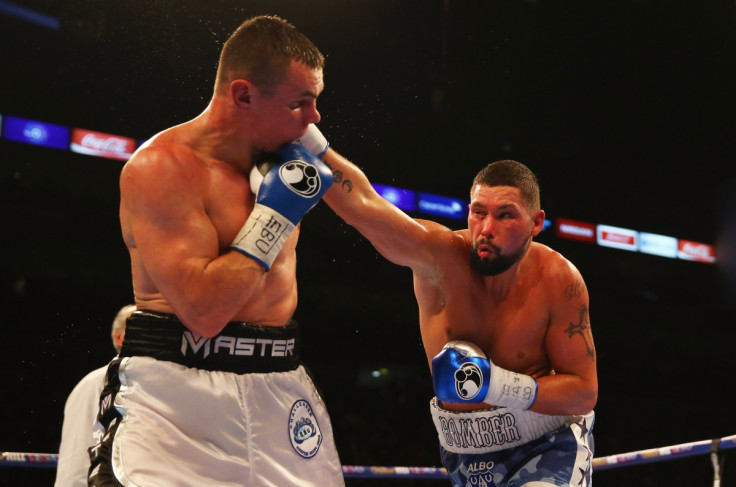 European cruiserweight champion Tony Bellew has said boxing has a "major problem" with drugs. The 33-year-old Liverpudlian has made the claim shortly after Lucas Browne tested positive for a fat-burning drug following victory over Ruslan Chagaev for the WBA heavyweight title.
The 36-year-old Australian denied any wrongdoing and insisted he will clear his name. But Bellew has suggested that incident is merely the tip of the iceberg for the sport.
"I think professional boxing has a major problem with drugs," said Bellew, according to the BBC. "There are not lives at risk in a 100m race. There are in a boxing ring and that is why it is so alarming."
In recent years, the issue of doping in boxing has come into sharper focus, following retired champion Floyd Mayweather's insistence on random blood and urine testing prior to his money-spinning bout with Manny Pacquiao. Bellew said longer bans need to be handed to boxers who are found guilty of doping.
"Steroids allow people to train much much harder and recover much much quicker," he explained. "If someone is taking them in the couple of months in the lead-up to a fight they have such a huge advantage.
"I suggest nothing less than a lifetime ban. It shouldn't take someone dying in the ring at the hands of a steroid-user for this to happen."