Ashton Kutcher has an unusual gift for awards' acceptance speeches. While receiving an award for being a role model, he opted to reference Demi Moore and the cheating allegations from their 2005-2011 marriage and still managed to come out on top.
Kutcher received the Robert D Ray Pillar of Character Award – given to individuals who demonstrate good character as a role model – at the Ron Pearson Center in West Des Moines, Iowa on 8 April. In his acceptance speech, the actor opened up about reports that he was unfaithful to his ex- wife Demi Moore prior to their divorce in 2013.
Referring to his and Moore's divorce, he said, "I'm also probably the first person to get this award for character who had, like, his name splashed across every gossip magazine as an adulterer like five years ago."
The Two And A Half Men actor continued, "Character comes out when those magazines tear you apart for something you may or may not have done and you gotta go out and perform tomorrow, with everyone looking at you like you might be an adulterer. I had the great fortune of getting a divorce because I felt the impact of it and how much loss is in there and how much love is in there and that its not neat or clean or messy. And I understood finally my parents' divorce in a whole different way."
Kutcher also thanked his current wife Mila Kunis and their two kids for helping to make him a good person.
The 39-year-old dedicated the award to wife Kunis, and admitted that she "kicks my a** on character every day."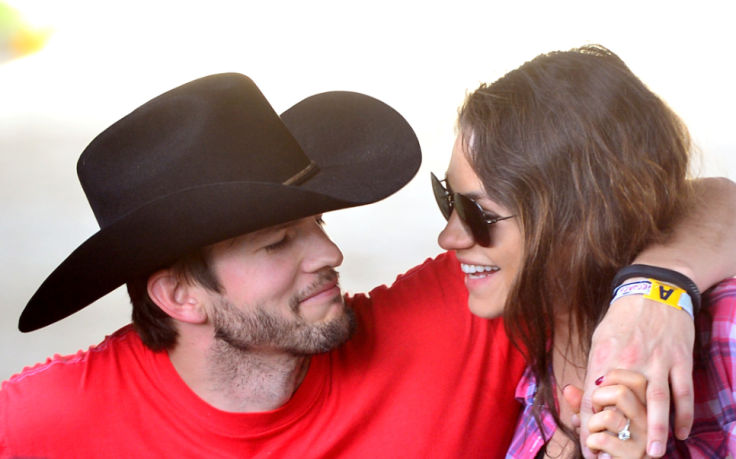 Recalling an incident involving his wife and kids, the actor shared to the crowd, "I thought I was awesome because I got up early and helped with the kids before she woke up and I let her sleep a little bit. Then she's like, 'Well, now you're gonna act tired? I do it every day.' But it was a character moment, right? Because she's right!"
Kutcher went on to gush over 2-year-old daughter Wyatt and 4-month-old son Dimitri, and called fatherhood, "The greatest, greatest lesson in character in my life." He added, "When my wife and I had these kids and we got to share that amazing, amazing, amazing honour, my first response was, I wanted to call my parents and say, 'I'm sorry, because I never knew how much you loved me.'"
Ashton and Mila were co-actors on That '70s Show, and tied the knot in July 2015.