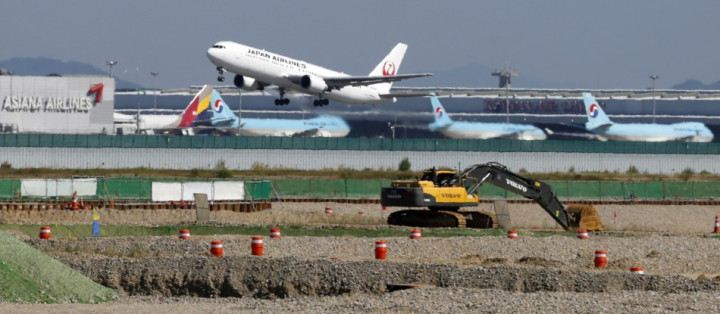 Most of the Asian airlines that made initial public offerings (IPO) during the last five years have lost money as their share prices plummeted, in line with renowned investment manager Warren Buffett's prediction about the sector.
The billionaire has warned against investing in airline stocks and turned himself away from the sector, after his $358m (£224m, €286m) "mistake" in US Airways Group Inc a decade ago.
His view about the aviation sector has been true, especially when we take into account the Asian scenario, Bloomberg reported.
Six of the 10 IPOs by airlines in Asia during the past five years are trading below their sale prices, according to data compiled by the news agency.
Shares in the 10 airlines have declined by an average 12% from their offer levels, as Asia's listed carriers racked up a combined $1.8bn in losses in 2013.
Thailand-based Bangkok Airways, which raised $494m in October in Asia's latest airline IPO, fell on its first day of trading.
The Asian aviation industry has been suffering from stiff competition, as the large number of players in the sector has resulted in overcapacity.
There has been a rise in the number of airline passengers backed by increasing urbanisation and a growing middle class, but an increase in the number of carriers in the region made the sector unprofitable.
"There's too much competition in the airline industry," Bloomberg quoted as saying Alan Richardson, an investment manager at Samsung Asset Management Co in Hong Kong.
"Until you get a shift in the demand-supply, you won't get any meaningful leverage in these asset-heavy companies."
In contrast, the US and European airline markets had witnessed the overcapacity problem, but the airlines in the region resorted to consolidation to overcome troubles.