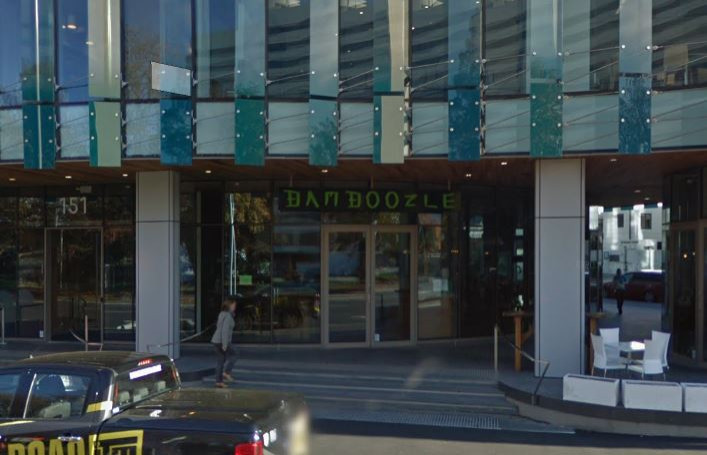 An Asian fusion restaurant that makes up names for menu items such as "ho lee kok" and "suk sum teet", has been slammed as "juvenile racist trash".
Bamboozle in Christchurch, New Zealand, was called out on Twitter and in a new restaurant review for its "adolescent boy humour" that also sees the menu feature a "velly special" item, a "luff u'long time phat thai" and a "dumpring" in an apparent mockery of stereotypical Asian pronunciations.
In a scathing review on Kiwi website Stuff published on Friday (12 January), Alastair Paulin wrote: "We get it, some Asians struggle to pronounce "r" and "l" but does anyone over the age of 13 find that funny?"
Another menu item, the pork dumplings, suggests that they are so good "all you need is a few beers, a wet t-shirt competition and life would be complete man!"
"Rital phatt ee" and "yum ee kouw patt" also feature on the menu.
Alice Galletly, from Auckland, posted the menu on Twitter earlier this week, saying: "Ho lee phuk, the menu for Bamboozle restaurant in Chch is some super juvenile racist trash!"
In response, Sheila Dagg said she had been considering trying out the restaurant but would not now, calling it "shameful," and another user asked: "How is this legal?" The menu was also slammed as "gross" and "disgraceful".
A Google review posted by Mindy Cheung in the last week said: "I am appalled at the racist menu. It's not okay to make fun of other cultures, ever. I do not find it funny. Not all Asians speak like that. I am a Kiwi by the way of Chinese descent born and raised in NZ so I definitely do not. Also the language used on the menu if written properly and correctly would not be appropriate for families with young children who can read."
Another review by Aaron Tan said: "Terrible. Anyone who thinks casual racism is fine is either white, dumb, ignorant - or all of the above. This has nothing to do with political correctness. It's blatant racism." The restaurant has a 3.6 star rating on Google.
However, not everyone found it in bad taste. Peter Bickle said he would support the restaurant when he next visits Christchurch, and Edwin Khor said: "Being Chinese Malaysian where a bulk of these items come from - I honestly find this funny and entertaining rather than racist, I think it's a great laugh."
Another Twitter user, in response to the Stuff review, said: "This restaurant looks like a blast, I'd definitely go there for a meal and some good humour. Whoever wrote this story is a complete snowflake and should stay home and have baked beans on crackers!!!" Someone else shared the theory that the menu was "written by an Asian with a sense of humour".
Restauranteur Phillip Kraal was asked by the NZ Herald if he knew of anyone being offended by the menu, and he said: "Pretty much every one of our customers enjoys the written menu as part of their overall experience and often express disappointment when items are removed with seasonal menu changes. But we appreciate the feedback and are actively considering it."
Kraal has previous form, describing a chicken, brie and sweetcorn pie on his Crumpet Club menu as "slightly gay, I know, but oh so tasty" in 2009. He defended it by saying he uses his personality to write menus, adding: "We serve the gay community just like any other group. You can't please everyone all the time though."
And just last month, a misleading gin advert for his Christchurch WHET bar had a complaint to the Advertising Standards Authority partly upheld. The Facebook post, which has now been removed, read: "Public Health Message. Did you know that gin is one of the best natural remedy's for kidney and liver disease?
"Now this may seem somewhat ironic, however juniper berries, which gin is made from, help stop water retention in your body. Allowing you to pass more water than any other alcohol.
"This means that more harmful toxins and bacteria are flushed out your system. Get into WHET this week and start your liver recovery. Whet Drinking Room... Flushing livers since 2015. Please share."