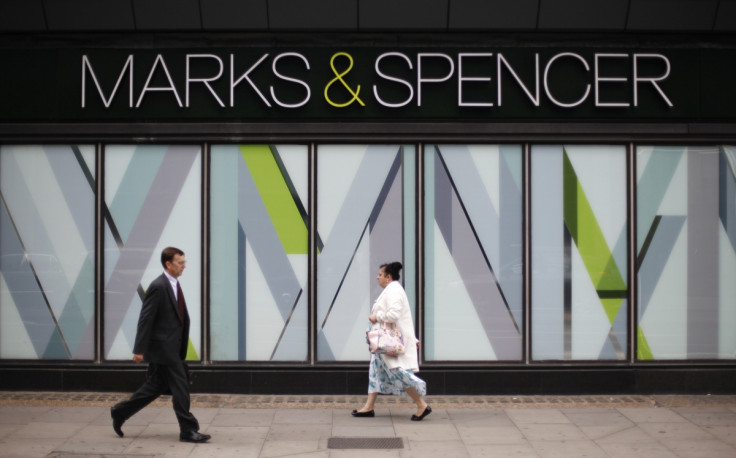 Workers manufacturing clothes for British retailer Marks & Spencer (M&S) employed in Sri Lanka, Bangladesh and India continue to be underpaid, a report by Labour Behind the Label has revealed. The workers' rights group has stated that wages being paid by M&S supplier factories was far less than what was required to maintain a decent standard of living.
The clothing giant's CEO Marc Bolland, who will step down in April, seems to have failed to maintain the firm's "Plan A environmental and social policy" in the three Asian countries. According to the proposed plan, M&S was to "implement a process to ensure [its] suppliers are able to pay workers a fair living wage". While the London-headquartered company said that its target as per this policy was achieved in 2015, the report shows otherwise at three factories each in Sri Lanka and India and two factories in Bangladesh.
The report claimed that in Sri Lanka, the average monthly basic wage paid at M&S's supplier factories were LKR13,500 (£64, €83, $93). This fell short of the LKR33,000 that is needed – according to campaigners – for a decent living in the subcontinent. Moreover, Labour Behind the Label spoke to workers there, most of whome claimed they were living in a single room, under a tin-roof, which had no access to running water.
The average monthly wage in India stood at Rs6,284 (£64, €82, $92), which is 50% lower than what would cost a decent living, according to the workers. Those interviewed in India said that the money was enough to provide their families with shared toilet and tap water facilities, but it was difficult to meet food and education expenses on that salary, the workers claimed.
In Bangladesh, while only a small number of workers making clothes for the retailer, were interviewed, it was found that all of them lived in slums and earned a maximum of BDT8,000 (£70, €90, $101) even after working overtime. This fell short of the BDT15,000 required to meet basic living expenses.
Anna McMullen, a campaigner with the rights group said that she was "disappointed and angry" as M&S had fallen short of its promises. "Everybody was lauding M&S as having achieved something great, but when we checked it out, there hasn't been an effect," she said before calling on the retailer to be more transparent.
She explained that proper information about the supply chain's practices would allow activist groups like itself to monitor the company's progress better and help it improve living conditions of these workers. However, M&S argued that the price it was paying its supplier factories was enough to ensure their workers get paid a living wage. It also said that it had helped factories increase efficiency so that more money could be passed onto its employees.
The retailer added that it had trained more than 750,000 employees in financial literacy, workers' rights and healthcare to boost their confidence in claiming their dues, according to the Guardian.
A spokesperson argued, "We are committed to further improving working conditions in our clothing supply chain and our work since 2010 has made a significant difference. For example, average wages at our supplier factories in Bangladesh are now 60% above the current minimum wage."
"There's always more to be done due to the complex nature of the clothing supply chain and we cannot determine the wages paid to supplier employees. However, we are committed to ensuring our cost prices remain high enough to pay a fair living wage, training workers in financial literacy and worker rights, and playing our part in collaborating with other brands and governments to improve the sector", the spokesperson explained.