With years of disappointing Christmas sales and a turnaround that is taking too long for investors, it is no surprise that Marks and Spencer boss Marc Bolland came under pressure. With like-for-like merchandise sales in the quarter to Christmas down 5.8%, the retailer announced that its CEO will step down in April.
Analysts have said the 56-year-old, who announced his retirement, "jumped before he was pushed" after the disappointing retail sales. The main theme during his time at M&S has been the divide between general merchandise and food performances.
Bolland joined the company as chief executive in 2009 and boasted the first annual profit increase in four years in May 2015. But who is the businessman and how did he end up at M&S?
Bolland was born in the Netherlands and was educated at The Hague's prestige hospitality and hotel school before achieving an MBA from the University of Groningen. He joined Dutch brewer Heineken in 1987 and stayed at the Amsterdam-headquartered beverage giant for 19 years, becoming a member of its board at the start of the century.
Working in several parts of the world and eventually taking up the position of chief operating officer, Bolland was praised for his contribution to the brand of Heineken and its branching out to other countries. Nevertheless, the City was doubtful after his appointment as chief executive of Morrisons in 2006. His lack of retail experience made analysts and investors hesitant but he managed to quickly prove them wrong.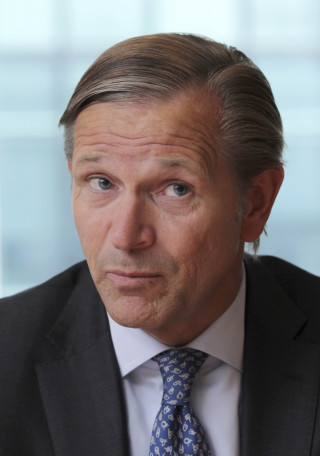 "One of my advantages is that I don't see things as a big problem," Bolland told the media during his time at the supermarket. "My thoughts regarding Morrisons is that we should keep the good and not change things for change's sake. It is very important to have respect for what is good in a company and keep that alive."
His calm approach to the City and the financial press, and his ability to speak multiple languages, increased Bolland's popularity. However, his "no problem" theory might have been one of his weaknesses in his approach to Marks and Spencer.
He helped the grocer increase half-year profits by 45% to £449m (€604m, $655m) in the six months to 2 August 2009. The chain quickly gained market share and made its name more known in the UK's grocery sector. Later that year, Bolland was taken on by M&S, succeeding business tycoon Lord Stuart Rose, to become its new CEO.
The £15m "Golden Hello" he received from the bellwether retailer caused Bolland to be dubbed "the golden shopkeeper", "the flying Dutchman" or "Big Bucks Bolland". In 2009, it was already clear the executive had made its mark on the UK's retail sector.
Under Bolland, M&S shares gained more than 15%. It was clear he applied his "evolution, not revolution" views to the firm, which resulted in a turnaround that was not enough for some investors, with general merchandise and the retailer's website struggling especially.