Despite the humanitarian work being conducted by the Syrian White Helmets, the country's President Bashar Assad continues to slam them with claims that the group, also known as the Syria Civil Defence (SCD) are part of a larger terror network. In a recent interview, the leader of the war-ravaged country said that with the documentary film on the NGO winning an Oscar, the world was getting a distorted view of the SCD.
"White Helmets are Al Qaeda members and that's proven on the net," Assad told RT in an interview in Damascus. "The same members are killing or executing or celebrating over dead bodies, at the same time they are humanitarian heroes, and now they have an Oscar."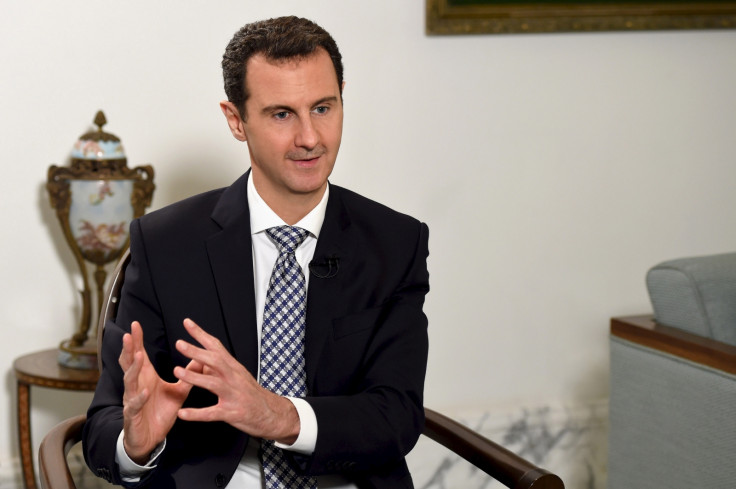 The White Helmets for their part have shown no inclination towards either politics or terrorism and work exclusively to help rescue civilians in rebel-controlled parts of the country. A film made on the work done by these volunteers was awarded an Academy Award for best documentary earlier this year.
Assad's comments came ahead of a deadly air strike by his regime's forces, in which a squad leader of the SCD was killed. According to The Syria Campaign Facebook page, "Abdullah al Sarhan, the Director of Syria Civil Defence in Dara'a, was killed today [20 March] when the vehicle he was travelling in was struck by a missile". His team reportedly described him as a "champion of their work and an inspiration to many".
"Assad terrorists targeted the car of The White Helmets on the road of Gharar in Daraa countryside. The terrorists used a thermal missile in their attack," Moatesem al-Hassan from Orient News reported, according to The New Arab website.
A number of similar attacks have taken place in rebel-held areas where Syrian and Russian forces organise "double tap" bombings in areas previously attacked. Many believe these raids are conducted specifically to target the White Helmets who work as first responders.
In 2016, the group expressed concerns for their volunteers' safety and stated that the Damascus regime "falsely claimed many times that our unarmed and impartial rescue workers... are in fact affiliated with radical extremist groups".