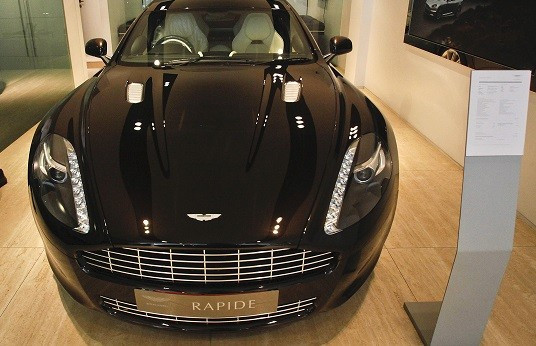 Luxury car company Aston Martin is recalling most of the sports cars it has built since 2007 after a Chinese supplier was found to be using substandard plastic.
The Warwickshire-based company was recalling 17,590 cars, including all of its left-hand-drive models built since November 2007 and all right-hand-drive models built since May 2012.
The recall of around 75% of the vehicles built since 2007 was necessary because of faulty plastic material supplied to the carmaker, it said. The new Vanquish model is not affected by the recall.
Aston Martin, which is owned by Kuwaiti and private equity investors, found that Shenzhen Kexiang Mould Tool Co Ltd, was using "counterfeit" plastic material supplied by Synthetic Plastic Raw Material Co Ltd of Dongguan.
The plastic was used to mould the accelerator pedal arms by the Chinese sub-supplier but because the material is low quality there is a risk of it breaking and increasing the risk of a crash, said Aston Martin.
No reported accidents or injuries had been traced to the fault, which can cause the engine to idle unexpectedly.
The recall has had only a minor financial impact on the company, a spokesperson added.