Asus Zenwatch 2 with SIM card slot pitted against Samsung Gear S to be launched in 2015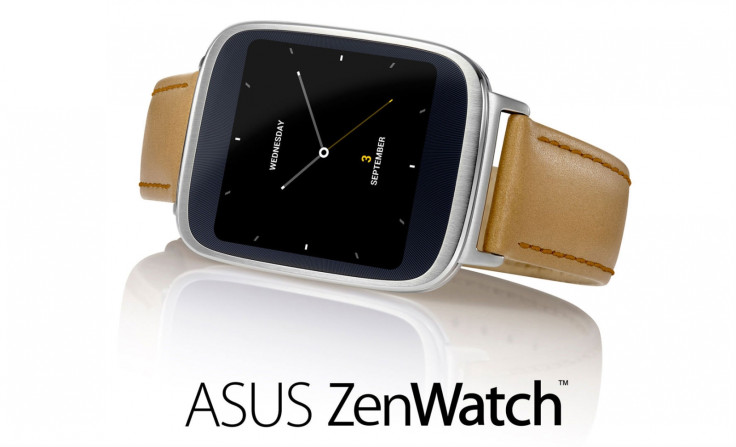 Asus, which officially launched its first smartwtach-like wearable device called the Zenwatch, at the IFA 2014 in September, is reportedly gearing up to launch an advanced version of the smartwatch featuring voice-calling capability.
According to a Focus Taiwan report, Asus will release the advanced Zenwatch (tentatively called Zenwatch 2) next year, along with two other wristband-like health monitoring devices that are said to be capable of offering features such as heart-rate monitor, pedometer and blood glucose/sugar level monitors.
Among the new products, the advanced Zenwatch is likely to attract greater attention as it will offer voice-calling feature, independently of smartphones, without users having to confine themselves to a headset.
The Zenwatch 2 is also expected to work independently of smartphones, as indicated by Asus' CEO Jerry Shen, to Focus Taiwan.
Asus' Zenwatch 2 is also being touted in media circles as a worthy competitor to the Samsung Gear S that features a standalone SIM card slot for users to make voice-calls.
The Focus Taiwan report adds that the Zenwatch 2 and the two other wrtistband-like wearable devices will be launched in Q3 2015, but another report indicates a prototype of the Zenwatch 2 will be officially showcased at next year's Consumer Electronics Show (CES 2015).
Key features of the current-gen Asus Zenwatch wearable:
1.63in AMOLED display having resolutions of 320 x 320 pixels
1.2GHz Qualcomm Snapdragon 400 processor
Google Android Wear operating platform
512 MB RAM
4GB eMMc flash storage
Bluetooth 4.0 and microUSB connectivity supported
Polymer 1.4Wh battery
FoneHelper feature
Built-in Welness Manager health-monitoring package
"OK Google" voice-command supported
Asus' Zenwatch costs $188 (NT 5,990, £121).
© Copyright IBTimes 2023. All rights reserved.