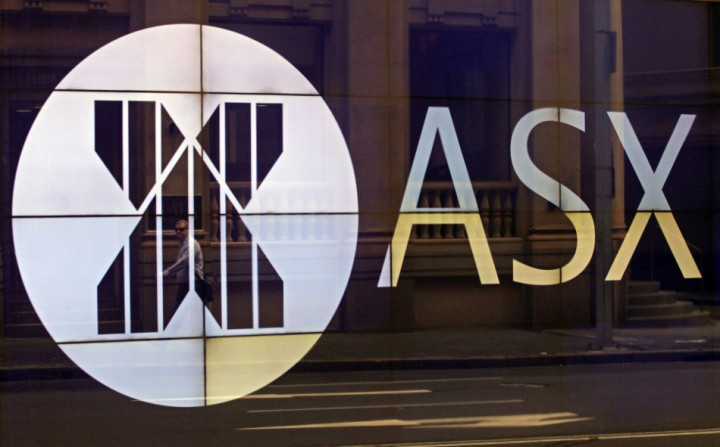 Asian markets began the third quarter on a weak note and opened lower on Monday, after data released on Monday showed that factory activity in both China and South Korea contracted in June.
The Shanghai Composite index was down 0.46% or 9.04 points to 1970.17.
South Korea's Kospi was down 0.10% or 1.80 points to 1,861.52 points. A slowdown in China reduces the demand for Korean goods.
Australia's S&P/ASX was down 1.80% or 86.30 points to 4716.30, partly owing to concerns surrounding 2 July's Reserve Bank of Australia (RBA) interest rate decision.
The Japanese Nikkei pared early losses and inched up 0.47% or 63.81 points to 13,741.13.
Hong Kong's financial markets were closed for the Hong Kong Special Administrative Region Establishment Day holiday.
Growth concerns weighed on mainland Chinese equities. Two separate polls pointed to slowing factory activity in the world's second largest economy. The Chinese government's reading of the monthly manufacturing Purchasing Managers' Index (PMI) for June dropped to 50.1 from 50.8 in May. The HSBC-sponsored reading showed the PMI falling to 48.2 in June from 49.2 in May.
In Korea, HSBC data released on 1 July showed that the country's manufacturing activity contracted for the first time in five months in June. The HSBC Purchasing Managers' Index reading came in at a seasonally adjusted 49.4 in June, falling below the neutral level of 50. In May the reading was at 51.1.
"With growth in China expected to be slower this year, which dampens demand for Korean goods, we have revised our 2013 Korea gross domestic product growth forecasts down to 2.4% from 3%," HSBC's Korea economist Ronald Man said in a statement accompanying the PMI data.
Elsewhere, the markets expect the Australian central bank to continue maintaining its cash rate at the record low 2.75%, when it meets on Tuesday. The continent is struggling to move away from mining-led growth at a time when demand for its commodities has dropped.
A May research note by the world's biggest bond manager, Pacific Invesment Management (Pimco), said Australia would have to further reduce record-low interest rates in order to fill a "physical" and "economic" hole that has emerged from slowing mining activity and investments.
With the exception of Japan, Asian markets finished the second quarter on a weak note. The benchmark Nikkei surged 10.32% in the three months to 29 June, 2013. The Shanghai Composite index was the worst performer of the lot, losing 11.51% in the second quarter. The Kospi lost 7.06%, the Hang Seng lost 6.71% and the S&P/ASX 200 lost 3.30% in the quarter.
On Wall Street, the Dow and the S&P 500 ended lower on 28 June on Fed QE concerns. The Dow dropped 114.89 points to finish at 14,909.60, logging its strongest first half of the year since 1999. The S&P 500 lost 6.92 points to close at 1,606.28, posting its best first half performance since 1998. The Nasdaq inched up 1.38 points to end at 3,403.25. For the second quarter, the Nasdaq shot up 4.14%, the S&P 500 gained 2.36% while the Dow moved up 2.27%.
Earlier on 28 June, San Francisco Fed President John Williams said the central bank's future moves would depend on incoming economic data and that it was too soon to predict as to when the asset buys should be trimmed. Fed Governor Jeremy Stein's comments hinted at a potential cutback in monetary stimulus after the Fed's September policy meeting, while Richmond Fed President Jeffrey Lacker asked the markets to be prepared for more volatility.
In Shanghai, shares of China Merchants Bank dropped 2% while Industrial and Commercial Bank of China (ICBC) lost 1.2%.
Shares of Agricultural Bank of China, Minsheng Bank and Pudong Development Bank were all down 1% each on liquidity concerns. Shares of realty firms Gemdale and China Vanke were down 1% each.
In Sydney, mining drilling services provider Boart Longyear's stock dropped 6% after the company cut its 2013 earnings forecast.
Banking stocks were down after the Australian dollar gained against the US dollar. Shares of Macquarie and Westpac Banking fell 3% each, while National Australia Bank's stock lost 1.6%. Anglo-Australian miner Rio Tinto's stock lost 1.2%, while BHP Billiton's stock shed 1%.
In Tokyo, automobile and shipbuilders' stocks gained after the US dollar strengthened against the Japanese yen. Mitsui Engineering and Shipbuilding's stock moved up 3.5%. Mazda Motor's stock gained 3.1% while rival Nissan Motor's stock inched up 0.4%.
Fiber optic maker Furukawa's stock jumped 5%, while construction firm Kajima stock's moved up 4%.
Telecommunications firm KDDI' stock dropped 2.1%. Realty firm Mitsubishi Estate's stock dropped 1.9% while rival Mitsui Fudosan' stock fell 1.1%.
In Seoul, shares of both Samsung Electronics and LG Display were down 1%. Steel maker Posco's stock shed 0.8% while automobile manufacturer Hyundai Motor's stock was down 0.2%.