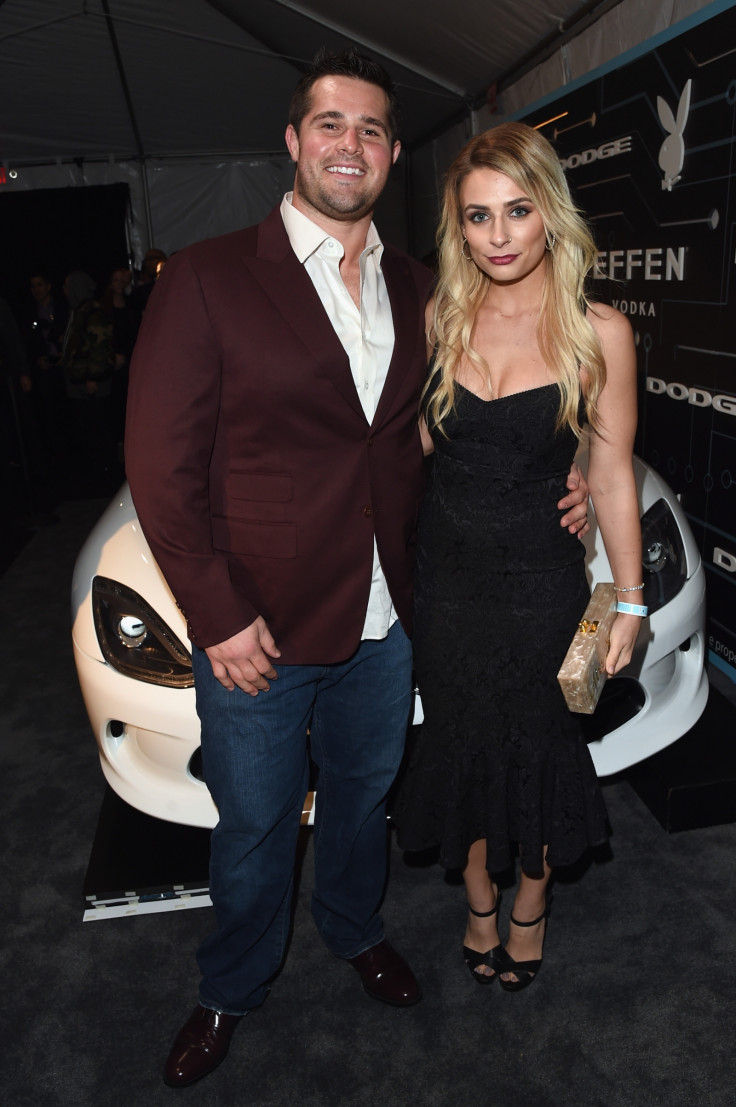 Atlanta Falcons' Andy Levitre has many reasons to celebrate January 2017. The offensive guard helped his team defeat Russel Wilson's Seattle Seahawks recently and was blessed with a baby girl on 15 January.
His wife Katie shared the first picture of their baby daughter and revealed details of the dramatic birth.
The couple named their baby girl Lily Gene and the athlete's wife posted an adorable picture of the newborn baby along with a heart-warming note about her experience of giving birth naturally. "This is my most cherished photo of Lily and I from her birthday," she captioned the black and white image and added: "I knew from the moment I got pregnant I wanted to do whatever was best for my baby & that included giving birth naturally- as long as it was safe when it came time.
"I felt so confident going into my labor with Lily. I truly had no doubt I would be able to have an unmedicated delivery & a successful water birth. & I also knew that if I did need medication or surgery that I would know exactly what would be happening & how I wanted to handle the situation. So many people said I was "crazy" or doubted my ability to have a normal birth and while it bothered me, it also made me feel even stronger in my convictions.
"Lily was born peacefully in a birthing tub at a hospital and I was able to lift her out (catch her) myself. I don't know if there will ever be a more empowering or special feeling than that. She was awake and alert from the moment she arrived. All mommies have different wants and paths to their births & no matter what it is the woman should be supported and loved, not criticized or questioned. We know our bodies and our babies best," she wrote in the lengthy post.
In an interview with FOX 5 Atlanta, the American footballer revealed that Katie started getting contractions just before his match and instead of rushing to the hospital; she chose to stay and cheer her husband during his crucial NFL clash. Levitre's team finally emerged winners match in the divisional round.
"My wife went into labor right before the game started. She came to the game and sat through the game while she was in labor. I went and showered up, came outside, we went home for like an hour, went to the hospital and then she gave birth," he told the website.
The sports person is confident that he has a great story to tell his daughter when she grows up. "It's going to be a cool story to tell her when she gets older. It was a good weekend for sure. She's taking one for the team, literally. I really appreciate what she's doing for me," she noted.