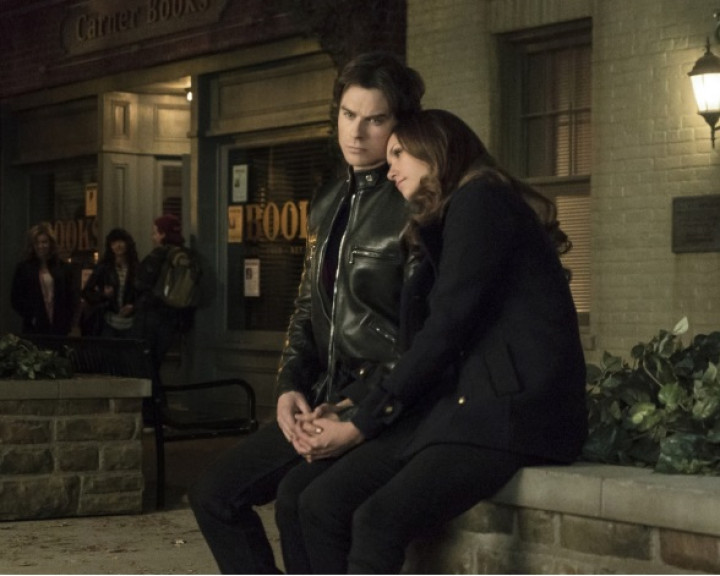 Nina Dobrev may have chosen to remain silent about her possible return in the final episodes of The Vampire Diaries season 8, but her former boyfriend Ian Somerhalder is optimistic about Elena Gilbert and Damon Salvatore's eternal love story.
In an interview with TV Line, the actor weighed in on Elena's influence on Damon's life as the series is reaching its end. "I don't know exactly what's happening. But I do know one thing: Elena never really left," Somerhalder said.
Damon and Elena were onscreen lovers in the CW supernatural series and their chemistry generated a massive fan following for the show. But things changed on the sets after the 38-year-old actor broke up with Dobrev and started dating her friend Nikki Reed instead. The xXx: Return of Xander Cage actress later decided to quit the show, but due to her immense popularity, the show's creator Julie Plec decided to put her in deep sleep, instead of killing off her character.
In season 6, Kai cast a spell on Elena and the latter went into deep slumber. Now that Damon is a slave to Sybil and has switched off his humanity, Sybil keeps on reminding him of his lost love by showing him Elena's possessions. However, this also brings hope that the Salvatore vampire's ladylove could awake in the final episodes and reunite with her beau.
"She's always ever-present, and she plays a great deal into Damon's morality, his understanding of who he is — especially in these last episodes. Despite everything he's gotten involved with, he's still trying to make decisions Elena would approve of, because she is still the light in his life, even cast in the darkness of her absence," the actor, who is also directing a few of the show's episodes, said.
Elena' return remains a huge secret even though CW bosses previously hinted at talks with the actress. Dobrev recently teased that she is allowed to talk about TVD casting rumours. Following the same tradition, Somerhalder added: "How much she's going to physically play into things, I'm not really sure. I think they're just finishing writing the finale now."
The Vampire Diaries season 8 airs on Friday nights on The CW Network.