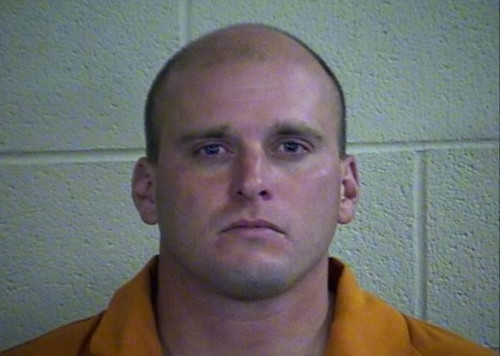 A man was found dead with his pants forced up over his head in a bizarre "atomic wedgie" in Oklahoma.
Denver St Clair was killed following a scrap with his stepson, former marine Brad Davis, alleged police.
Officials admitted to never having seen anything like it, after St Clair was found with his underwear forced up from his waist and over his head.
Ex-soldier Davis was arrested on suspicion of murder. It was alleged he and St Clair started fighting following a drinking session.
Davis alleged he acted in self-defence. St Clair died from blunt force trauma and asphyxiation.
Local news title The Oklahoman reported: "When authorities questioned Davis, he said St Clair asked him to come over for drinks.
"The men began arguing and Davis told officers that St Clair 'came at him' and they began exchanging blows. Davis told investigators that he hit St Clair's head, causing him to lose consciousness.
Then, Davis said, he grabbed his stepfather's underwear and gave him an atomic wedgie by pulling the underwear over his stepfather's head."
The pair allegedly fell out after St Clair insulted Davis' mother, Tressia. St Clair had reportedly claimed he was owed $4,000 by Davis for putting him up at their home.