Attorney General Jeff Sessions says he will excuse himself from Russia investigation when 'appropriate'
Head of US Justice Department and FBI in storm after misleading claim about meeting Russian ambassador.
As he left his home early on Thursday (2 March) US Attorney General Jeff Sessions said that he will only excuse himself from a Department of Justice investigation into Russian influence on the US election "whenever it's appropriate".
"I've said that whenever it's appropriate I will recuse myself, there's no doubt about that," Sessions told NBC News on 2 March as Democrats and some Republicans called for him to step away from the investigation.
On Wednesday 1 March it was revealed that Sessions met with Russia's ambassador to the US Sergey Kislyak twice last year — once at the Republican National Convention in July and in an office meeting on 8 September.
Yet during his confirmation hearing on 10 January this year Sessions told his Senate colleagues he "did not have communications with the Russians". Sessions campaigned for US President Donald Trump during the 2016 election and has repeatedly said there was no contact between members of his campaign team or associates and Russian officials.
As head of the US Department of Justice Sessions is currently leading one of the main investigations into the Trump campaign's ties to Russia and Russia's influence on the American election through the hacking of US political parties — including the email's of Hillary Clinton's campaign chief John Podesta. He also has access to intelligence being collected for the case by the FBI.
Sessions issued a statement on Wednesday that he "never met with any Russian officials to discuss issues of the campaign" and that he has "no idea what this allegation is about".
On Thursday the House Oversight Committee Chairman Rep Jason Chaffetz (R-UT) said: "Sessions should clarify his testimony and recuse himself."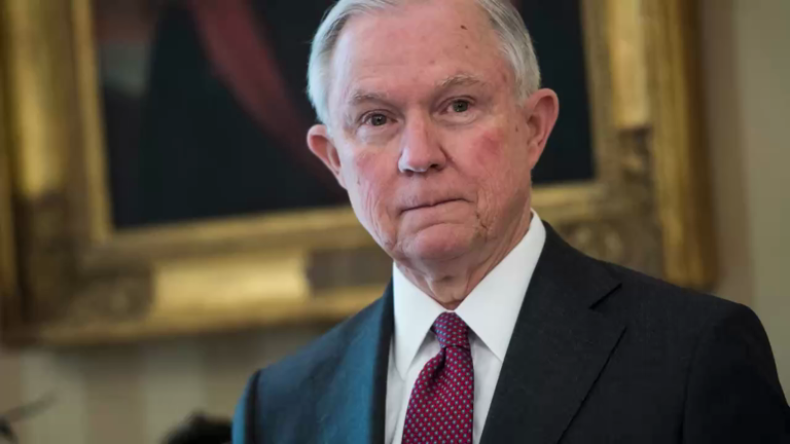 Others had a tougher stance. "We are far past recusal. Jeff #Sessions lied under oath. Anything less than resignation or removal from office is unacceptable," wrote House minority leader Nancy Pelosi (D-CA) on Twitter.
"The notion that there was something somehow wrong with a senior member on the Armed Services Committee meeting with a foreign ambassador — I think that's a nothing-burger," said Sen. Ted Cruz (R-TX) in an interview with NBC News.
When asked if he had information about what was discussed, and how he knew it was a 'nothing-burger', Cruz said: "I know that meeting with a foreign ambassador is one of the routine responsibilities of serving in the Senate."