How many investigations are there into Donald Trump's Russia connections?
Here are the US government probes investigating Russia's influence on the US election.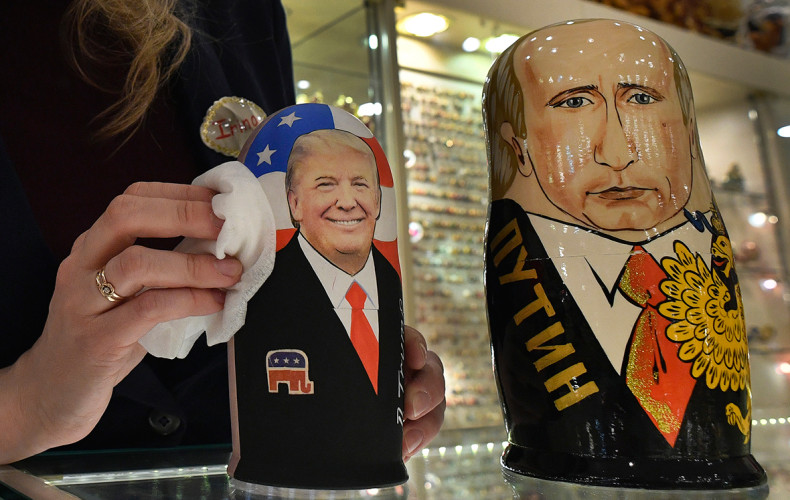 Attorney General Jeff Sessions' reversal on whether he had any contact with Russian officials during the US election is just the latest development in the Trump administration's contacts with Russian officials.
At the moment there are at least five separate ongoing investigations at various levels of the American government into Russia's efforts to influence the US election, including probes at the FBI, CIA, NSA, Department of Justice, and in the Senate and House.
Their main aim has been to discover the extent of Russia's influence on the 2016 election and build on two intelligence reports published by the FBI and office of the Director of National Intelligence. These reports found Russian intelligence linked hackers stole emails from Hillary Clinton's campaign emails and the Democratic Party.
But the subsequent probes have repeatedly revealed contacts between US President Donald Trump's election campaign officials and Russian government and intelligence officials.
The investigations are continuing and no wrongdoing has been found so far, but the revelations have prompted lawmakers to urge Congress to open an independent inquiry into the connections between the Trump administration and Russia.
On Wednesday 1 March it was revealed that Sessions met with Russia's ambassador to the US Sergey Kislyak twice last year — once at the Republican National Convention in July and in an office meeting on 8 September.
"I did not have communications with the Russians," Sessions told his Senate colleagues during his confirmation hearing on 10 January. US President Donald Trump and the White House have repeatedly said that there was no contact between members of his campaign team or associates and Russia.
However Sessions issued a statement Wednesday that he "never met with any Russian officials to discuss issues of the campaign" and that he has "no idea what this allegation is about." As head of the US Department of Justice Sessions is currently leading one of the main investigations into the Trump campaign's ties to Russia.
The New York Times also reported Wednesday that American intelligence agencies intercepted Russian officials speaking about contact with Trump associates during the campaign. British and Dutch intelligence have also uncovered meetings between Russian officials and Trump associates in Europe.
In mid-February the New york Times also reported that phone records and intercepted calls show contact between members of Trump's campaign and associates and senior Russian intelligence officials throughout the US election. The newswire Reuters corroborated these reports. The White House then went on a campaign to refute the reports, enlisting the aid of senior Republicans.
Last month similar leaks showed Trump's former National Security Adviser Michael Flynn discussed sanctions against Russia in a pre-inauguration call and then misled Vice President Mike Pence about what was discussed. The revelations led to Flynn's resignation.
Nevertheless, "there's a lot of smoke and we don't know if there's going to be anything there," according to Sen. Mark Warner (D-VA) who is helping lead one of the investigations as vice chairman of the Senate Intelligence Committee.
What are the key investigations behind the emerging information?
FBI
The Federal Bureau of Investigation (FBI), America's domestic law enforcement agency, is pursuing at least three separate probes into the alleged Russian hacking of the 2016 US election.
The FBI's Pittsburgh field office: This group runs cyber security investigations and is working to identify those behind hacks on the Democratic National Committee's emails.
The FBI's San Francisco office field office: Is working to uncover the identity of the hacker "Guccifer 2" who posted stolen emails from leading Republicans and Hillary Clinton's campaign manager John Podesta.
The FBI's counterintelligence agents in Washington DC: Are pursuing leads from informants and foreign communications intercepts about the Trump campaign's contacts and Russian intelligence officers before the November election. This probe is part of a larger collaboration with other agencies.
CIA, NSA, FBI, Justice Department, Treasury Department, Director of National Intelligence
Six agency investigation: In April former CIA director John Brennan was passed a recording from a Baltic ally of a conversation allegedly discussing money from the Kremlin going into the US presidential campaign. This led to a large collaboration between the CIA and other agencies looking at whether money moved from the Kremlin to covertly help Trump win.
Senate
Senate Intelligence Committee: Chaired by Sen. Richard Burr (R-NC) and Vice Chairman Sen. Mark Warner (D-VA) this Senate investigation will look at Russian efforts to manipulate the election, connections between the Trump campaign and Russian officials, and former National Security Advisor Michael Flynn's contacts with the Russian ambassador. It has subpoena power and Obama and Trump administration officials are expected to be called to testify.
House
House Intelligence Committee: On Wednesday 1 March the committee's Chair Rep. Devin Nunes (R-CA) and Rep. Adam Schiff (D-CA) announced this new probe will examine communications between Russian officials and American political campaigns, who leaked details of federal and intelligence investigations to the media, and the Trump administration's response to those leaks. They have already said they plan to ask former National Security Adviser Michael Flynn to testify.