The 77th edition of the Augusta Masters Tournament is all set to tee-off on Thursday, 11 April. Defending champion Bubba Watson leads a host of star names for the race to the coveted Green Jacket but much of the attention will be on Tiger Woods.
The 37-year-old World No 1 comes to Georgia on a massive high, after winning the WGC-Cadillac and the Arnold Palmer Invitational in dominant fashion, the former by 19 strokes.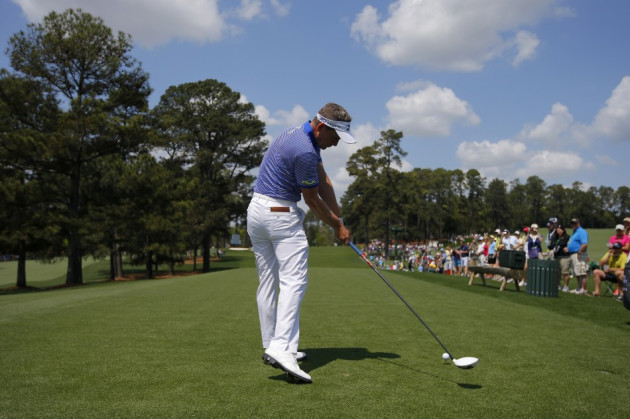 Where to Watch Live
Live coverage of the first two days (Thursday, 11 April and Friday, 12 April) of the 2013 Masters starts at 7pm BST on Sky Sports 1.
Coverage of the final two days (Saturday, 13 April and Sunday, 14 April) is on BBC Two, at 6.30pm BST and 7.30pm BST respectively.
Radio commentary of the final two days is on BBC Radio 5 live, from 9pm BST onwards.
Follow the scores online by tracking the leader board at the tournament's official website - Masters.com
Preview
Woods comes into this tournament as favourite to claim his first Green Jacket since 2005 and a first major title since 2008. He has already won three tournaments this year, including the two he entered in the run up to the 2013 Masters and, for good measure, has also reclaimed his World No 1 ranking from Northern Ireland's Rory McIlroy.
"I feel very balanced. I feel comfortable with every aspect of my game. I feel that I've improved and I've got more consistent, and hopefully I can continue it this week and the rest of the year," American explained, adding that "I have a lot of good years ahead of me and I'm excited about this week."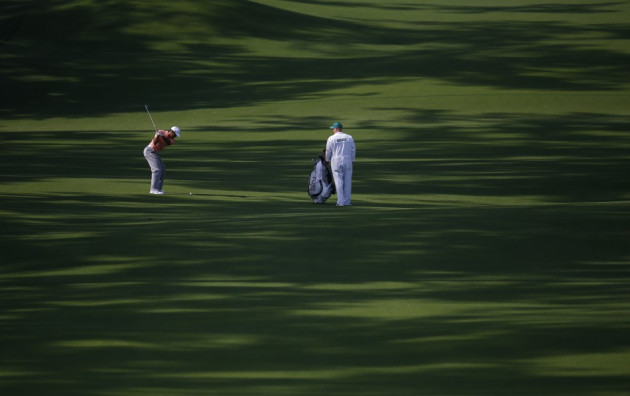 For students and historians of golf, Woods' hunt for a fifth Masters title (after 1997, 2001, 2002 and 2005) is more than just a statement to the world that he has returned to the very top; he already has, actually. No... the salient issue is Woods' attempt to equal Jack Nicklaus's record of 18 major titles. Should he wear the Green Jacket on Sunday, he will have 16 and counting.
Woods v McIlroy
Meanwhile, 'the great rivalry' is all set to be re-ignited, even if McIlroy does not believe it ever existed. The British No 1 is eager to dismiss all notion of competing for a legacy with his older rival.
"I don't see myself as a rival to Tiger. [Tiger] has been on tour for, what, 12 more years than me or something like that. So his record - when you speak of rivals, you tend to put rivals who have had similar success," McIlroy explained, adding: "He's got 77 PGA Tour wins, I've got six. He's got 14 majors, I've got two. If I saw myself as a rival to Tiger, I wouldn't really be doing him much justice."
For Woods, though McIlroy is definitely a rival - one who is leading the charge of the younger generation and one he is very wary of. And he is correct to do so. McIlroy comes to Georgia determined to win his first Green Jacket.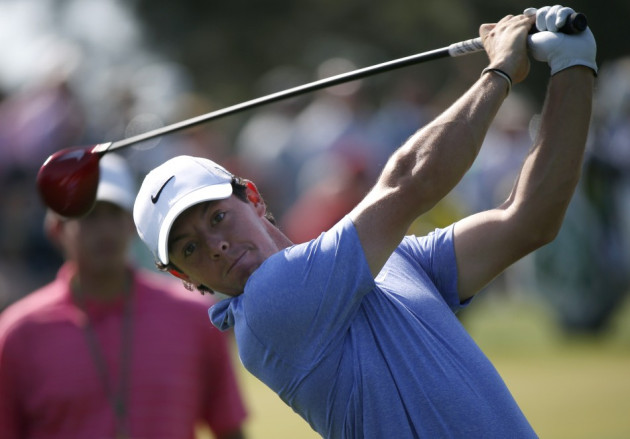 "Would anything less than a win be a disappointment this week? Yeah, it would be," McIlroy explained. "Every time you come here to Augusta, you want to win that green jacket, and every time that you don't, it's another chance missed."
Mickelson's Fourth?
Woods isn't the only big name searching for yet another Green Jacket. World No 9 Phil Mickleson has three of those jackets and would very much like a fourth. The American won the tournament in 2004, 2006 and 2010 and finished tied for third last year, eight shots behind Watson.
"I think what makes the Masters... playing the back nine with an opportunity... to feel that excitement, to feel that pressure, to grace Amen Corner knowing that you need birdies and trying to win a green jacket, that is the greatest thrill a golfer can possibly experience," Mickleson said enthusiastically.
Key Pairings for Round 1
Group 7: Mike Weir (Canada), Lee Westwood (England) and Jim Furyk (USA) at 2.06pm BST
Group 8: Brandt Snedeker (USA), Ryo Ishikawa (Japan) and Justin Rose (ENG) at 2.17pm BST
Group 14: Bubba Watson (USA), Ian Poulter (England) and Steven Fox (USA) at 3.34pm BST
Group 15: Tiger Woods (USA), Luke Donald (England) and Scott Piercy (USA) at 3.45pm BST
Group 29: Phil Mickleson (USA), LouisOosthuizen (South Africa) and Martin Kaymer (Germany) at 6.30pm BST
Group 30: Rory McIlroy (NIR), Keegan Bradley (USA) and Freddie Jacobsen (Sweden) at 6.41pm BST
For a full list of pairings for Round 1 and 2, click here