Aung San Suu Kyi Attacks Myanmar Government Reforms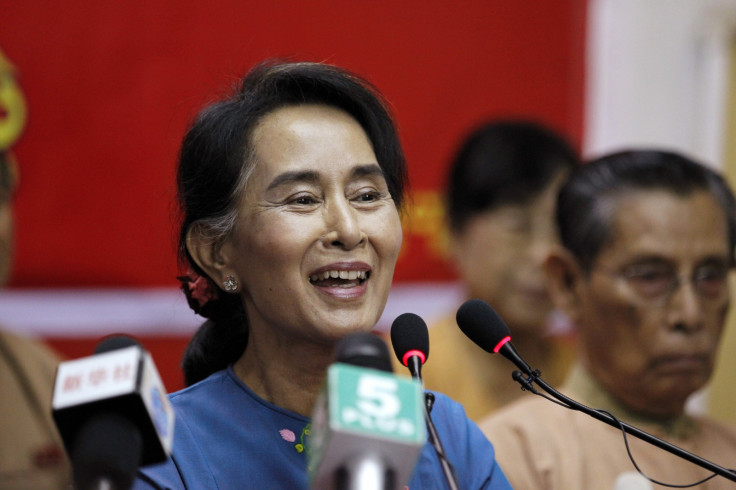 Myanmar's opposition leader Aung San Suu Kyi has criticised the military-led government's lack of democratic reforms.
We do think there have been times when the United States government has been overly optimistic about the reform process," Suu Kyi told reporters at a National League for Democracy news conference on Wednesday.
"What significant reforms have been taken within the last 24 months?" she asked. This is something the United States thinks about very seriously as well," she said.
The Nobel Prize winner spoke out as world leaders prepare to visit Myanmar for regional summits. US President Barack Obama has in the past praised Myanmar's transition to democracy. However, Obama spoke to President Thein Sein last week ahead of his visit to Rangoon, to voice concerns over recent anti-democratic measures in the country.
Three years after Sein took office, parts of the country remain mired in violence while the ruling party is yet to amend the junta-era constitution. Moreover, the military remains unaccountable for its actions.
The killing of a freelance journalist by his military captors in October has been widely publicised and condemned by human rights organisations. Aung Kyaw Naing had been covering fighting between a Karen rebel group and the country's military close to the Thai border, when he was captured by an army battalion. The military admitted to the killing in an email to the interim press council on October 23.
Suu Kyi remains barred from running for President, owing to the fact that her late husband and two sons are British citizens. The opposition leader has sought to amend this and other parts of the constitution ahead of 2015 elections, although reformers have received few concessions.
Meanwhile, violence against ethnic minority Rohingya Muslims in the western Rakhine state has continued largely unchecked by the government. Most of Myanmar's Rohingya population are officially stateless and live in apartheid-like conditions. Around 140,000 remain displaced in refugee camps following deadly fighting with Rakhine Buddhists in 2012.
© Copyright IBTimes 2023. All rights reserved.