Millions of Jews and others killed during the Holocaust are being remembered in services across the UK on the 70<sup>th anniversary of the liberation of Auschwitz-Birkenau.
When we think of heroes of Holocaust, most recall the story of Oskar Schindler, the German industrialist who saved the lives of 1,200 Jews by employing them in his enamelware and ammunitions factories in occupied Poland and the Czech Republic.
Yet countless others risked or sacrificed their lives to save others in a stand against Hitler's Final Solution.
Witold Pilecki
Born in 1901, Pilecki was a Polish soldier and the founder of the Secret Polish Army, a clandestine resistance group in Nazi-occupied Poland.
Pilecki, although not a household name, is renowned for his undercover mission in Auschwitz – to get inside the camp, gather intelligence and rely his findings to the allies. Wiltold's Report was the first intelligence brief on Auschwitz. It enabled the Polish government-in-exile to convince the allies that the Holocaust was taking place.
Under the pseudonym Tomasz Serafinski, he arrived at the camp in September 1940. "We were struck over the head not only by SS rifle butts, but by something far greater," he wrote. "Our concepts of law and order and of what was normal, all those ideas to which we had become accustomed on this earth, were given a brutal kicking."
Jerzy Bielecki
A Polish social worker, Bielecki was known for escaping from Auschwitz in 1944 with his Polish-Jewish girlfriend, Cyla Cybulska, by dressing as a member of the SS. He received Israel's Righteous Among the Nations award after the war.
Bielecki met Cybulska at a grain warehouse and despite the prohibition of conversation between men and women, the pair exchanged a few words every day and fell in love. Cybulska's family had already been murdered, but Bielecki promised they would escape – and started to collect the necessary equipment.
On 21 July, they crossed the camp-gate together with a fake order-form, with Bielecki dressed in a stolen SS uniform. Cybulska was initially hidden at Bielecki's uncle's house and later by his friends, but the couple were separated at the end of the war. It was only in New York in 1983 when Cybulska found out he was still alive and well, and they met once again in Poland.
Miep Gies
Hermine Santruschitz, born in 1909, is better known as Miep Gies – one of the Dutch citizens who hid Anne Frank, her family and four other Jews in an annex above Anne's father's business.
In 1933, Gies began working for Otto Frank, who had moved his family from Germany to the Netherlands with the hope of sparing them from Nazi persecution. Miep became a close friend of the Franks and after the family was arrested, retrieved Anne's diary and kept it safe until Otto returned in 1945 and learned of his daughter's death. Gies died in 2010 in Hoorn in the Netherlands.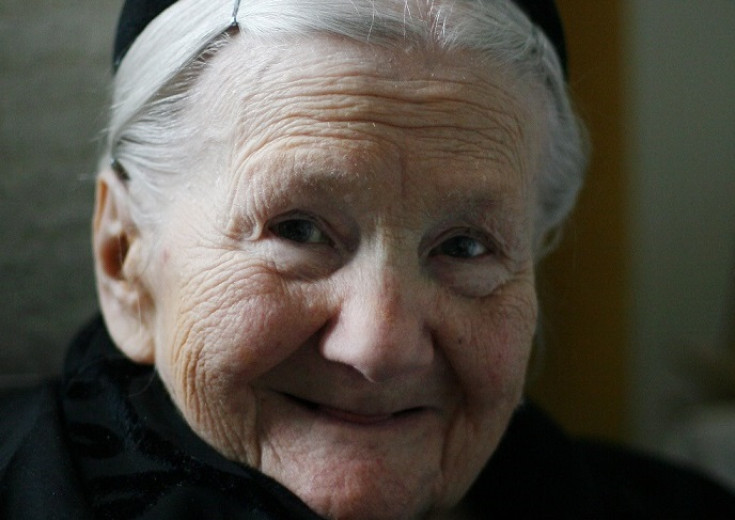 Irena Sendler
Sendler, born in 1910 in the Polish town of Otwock, was awarded Poland's highest distinction - the Order of the White Eagle - in 2003. Although she was an unfamiliar name to most, she saved 2,500 Jewish children by smuggling them out of the Warsaw ghetto.
As a health worker, Sendler sneaked the children out between 1942 and 1943 to safe hiding places and found non-Jewish families to adopt them. Appalled by the conditions in the ghetto, Sender became one of the first recruits of Żegota (the Konrad Żegota Committee), a codename for the Council to Aid Jews, which was organised by the Polish underground resistance movement. Sendler died aged 98 in Warsaw in 2008.
Varian Fry
While working as a foreign correspondent for the American journal The Living Age, Fry visited Berlin in 1935 and witnessed the Nazi persecution of the Jews. Disturbed by what he had seen, he began to raise money to support European anti-Nazi movements.
In 1940, he visited Marseille as an agent of the newly formed Emergency Rescue Committee, to help those wishing to flee the Nazis and circumvent the processes by French authorities who would not issue exit visas.
More than 2,200 people were taken across the border to Spain, before being moved to neutral Portugal, from where they made their way to the United States. Those saved by Fry included Max Ernst and Heinrich Mann.