Auschwitz survivors revisited the former Nazi death camp in what is now southern Poland 70 years after its liberation, to mark International Holocaust Memorial Day.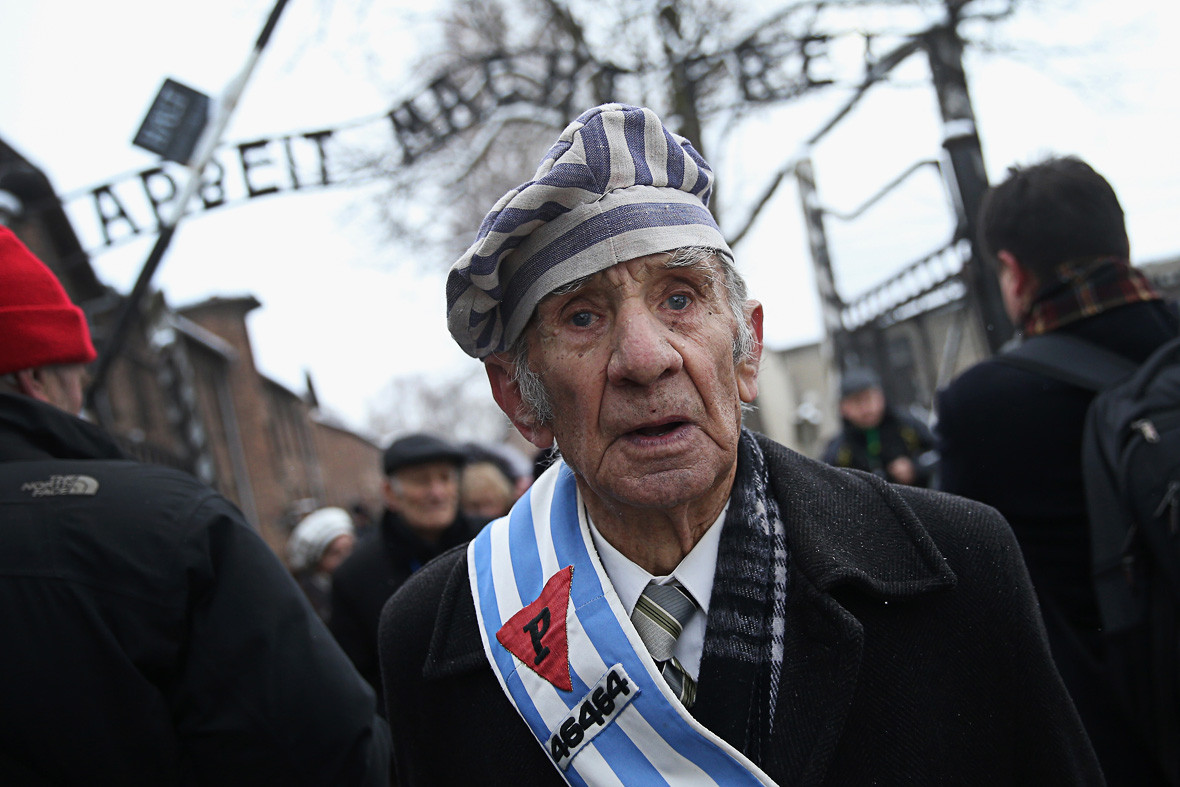 Around 300 survivors from around the world came to revisit the horrors of Auschwitz with one goal in mind – to keep its memory alive.
"Some of the people still saying that it [the Holocaust] never happened. I'm here to tell the world it happened. And I'm strong enough, and I'm a victor. And the world has to learn from it and to live in peace," said Mordechai Ronen, an 82-year-old survivor from Hungary who now lives in Canada.
Ronen said he made the trip very reluctantly and that he wasn't sure he had the strength to handle it emotionally. After the survivors prayed in Hebrew he cried out, "I don't want to come here anymore!"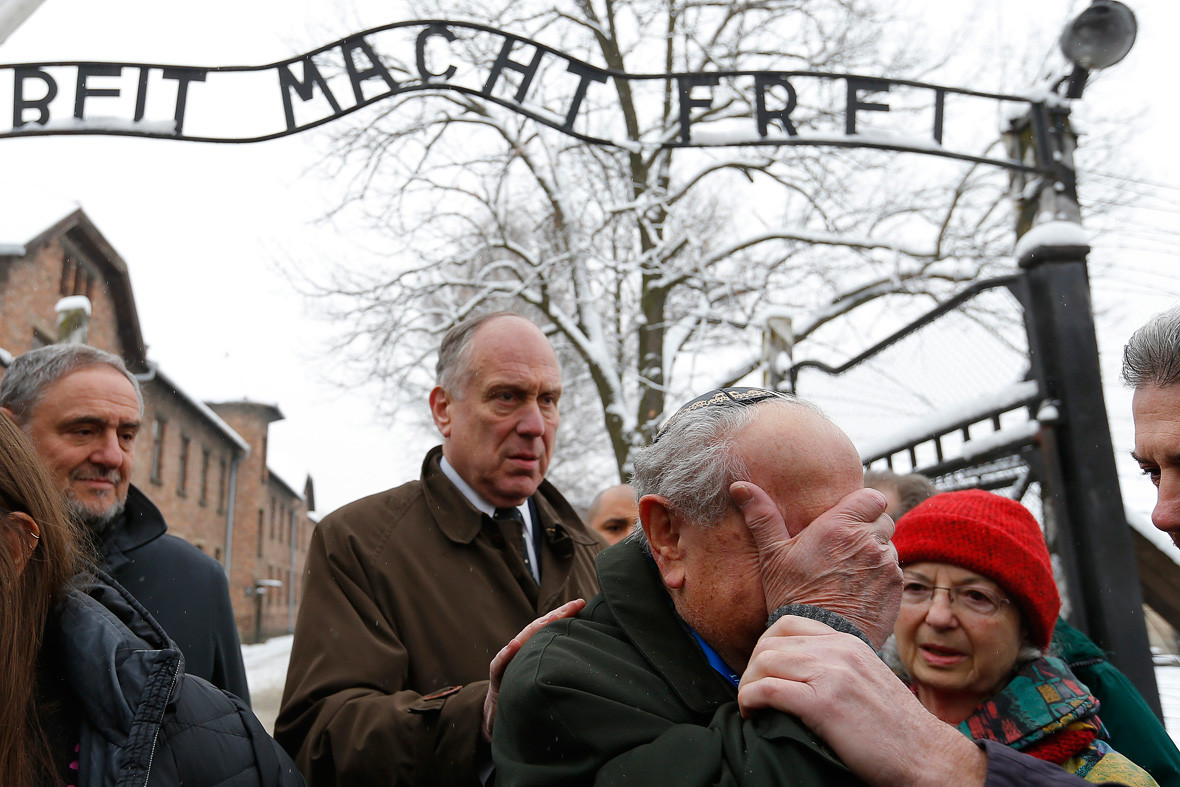 "The whole world, Europe is forgetting about the whole thing they don't want to know, that's not true. They want to have proof... As proof – me, as proof – my son, as proof those people... There's no lies, they were killing people like nothing. It didn't mean anything. The smell was so bad here from burning people," recalled John Pekats, a survivor who now lives in the US.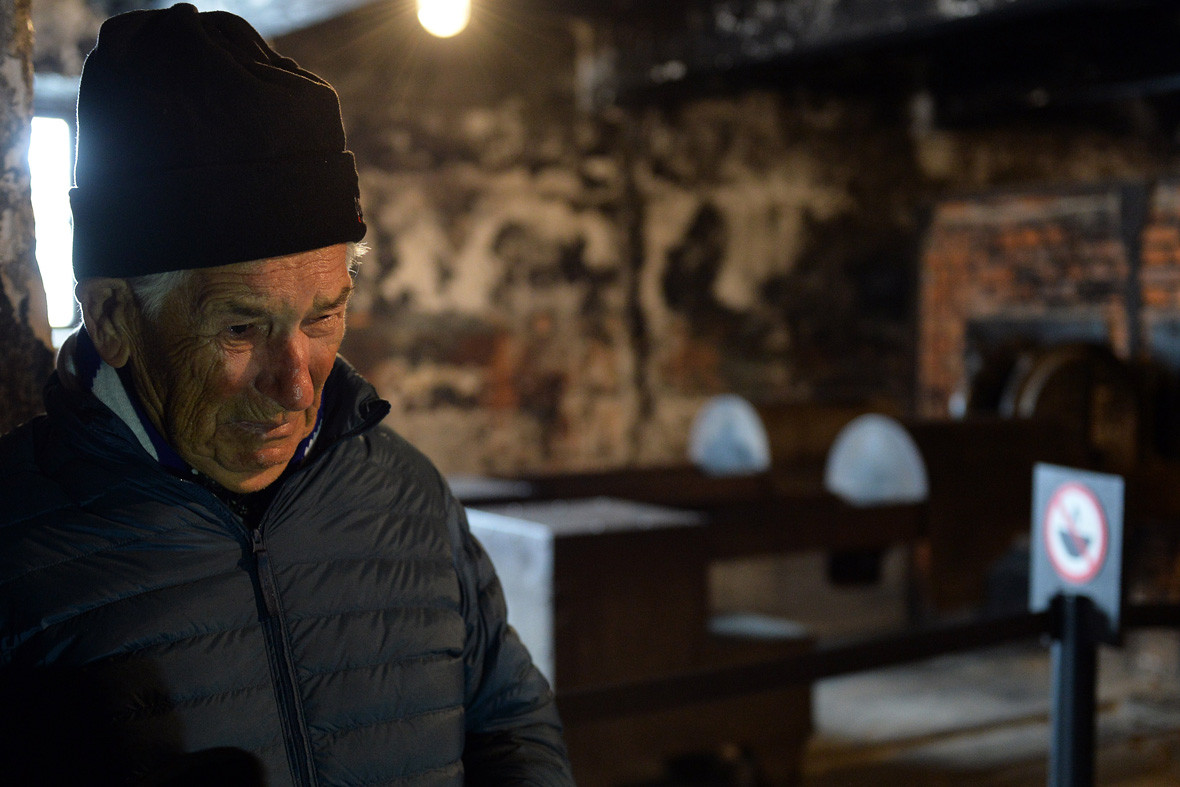 Rose Schindler, 85, who was one of 12 survivors from a family of more than 300 people, returned once 20 years ago but said she wanted a final visit to mourn her parents and four siblings who were killed in the Holocaust. She was separated from them upon arrival in Auschwitz with no time to say goodbye and survived because she was selected to do slave labour.
"I have no graves for my mother and sisters and brother, my father. So this somehow is a way to say goodbye," she said.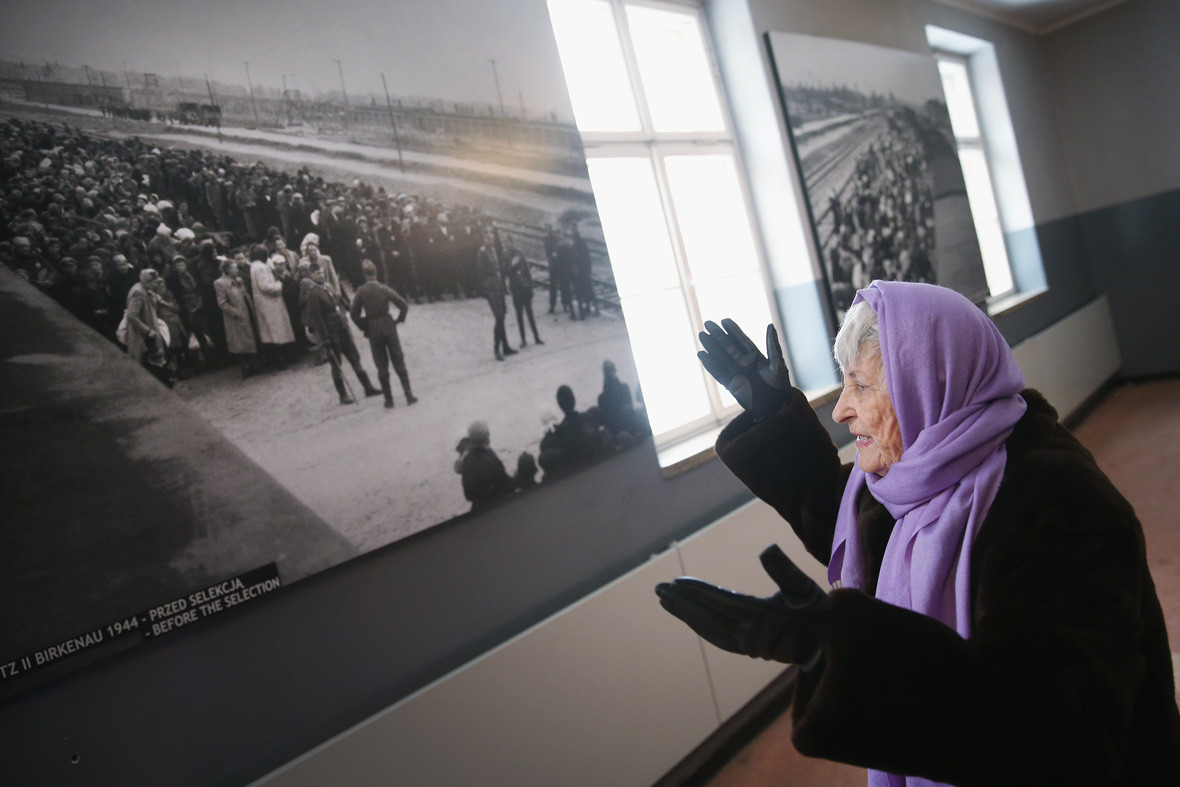 Survivors walked through the gate that bears the notorious "Arbeit Macht Frei" (Work Makes You Free) sign and laid a wreath at the former camp's Executions Wall, where thousands of victims were shot to death.
The commemoration at the site where the Nazis killed about 1.5 million people, mainly European Jews, between 1940 and 1945, may be the last major anniversary when survivors attend in numbers. The youngest are in their seventies. A decade ago, 1,500 Holocaust survivors travelled to Auschwitz to mark the 60th anniversary of the death camp's liberation.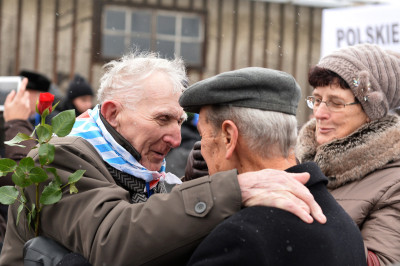 On 27 January, 1945 the camp was liberated by the Red Army soldiers. Some 7,000 sick prisoners including 130 children were found alive in the camp.
An estimated 56,000 prisoners had been marched out of Auschwitz as the Soviet Red Army approached. Many prisoners were shot or died of exhaustion on the death march.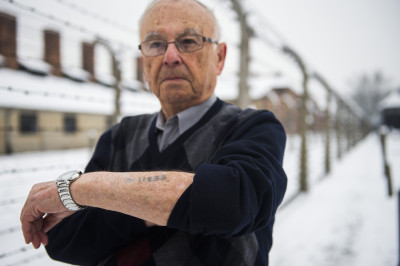 Steven Spielberg, the Oscar-winning director of the 1993 Holocaust film Schindler's List, attended a ceremony to unveil a memorial called the Pillars of Remembrance. He told a group of Holocaust survivors that Jews are again facing the "perennial demons of intolerance" from anti-Semites who are provoking hate crimes.
His warning came in a speech to dozens of Auschwitz survivors the evening before official commemorations marking the 70th anniversary of the Soviet army's liberation of the death camp in Nazi-occupied Poland.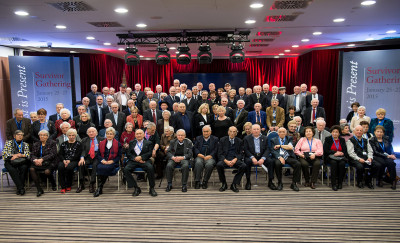 The World Jewish Congress and the USC Shoah Foundation helped bring the survivors to Auschwitz for the anniversary. Inspired by making Schindler's List, Spielberg founded the Shoah Foundation, which has collected video testimony from more than 53,000 Holocaust survivors.