The news that Austin Reed had gone into administration was an incredibly sad epitaph of another failure for the great British high street, but there was little surprise from retail industry watchers. The news rather served as a reminder of how far Austin Reed had fallen from its pedestal . The once regal, revered and incredibly popular brand was the pioneer of the high street suit but yet its legacy ends with disappointing sales and the news that 100 stores, 50 concessions and over 1200 jobs were on the line.
This was a brand that had not one, but two Royal warrants as official suppliers and outfitters to Queen Elizabeth, Prince Charles and the royal family, as well as a heritage that began in 1900 with the opening of the first store on Fenchurch Street, so what went so wrong?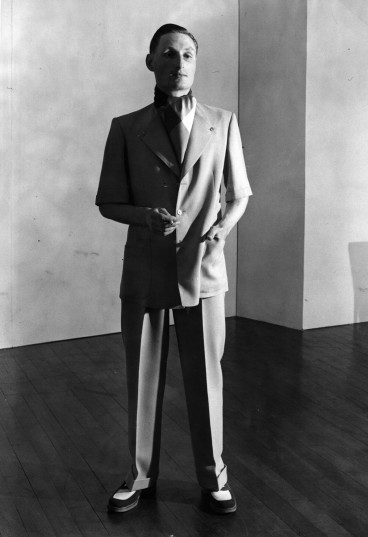 The bespoke suit was de rigeur in the turn of the twentieth century, every working City man with any self-respect was suited and booted. Austin Reed introduced the 'off-the- peg' suit to the commuting masses of London, where anybody could pick up a two-piece bit of tailoring on their way home from work. Their popularity grew because they could provide quality and an affordable suit to anyone who arrived through the door. In fact, they were everywhere, from designing and manufacturing the uniforms for the armed forces during WWII to even opening a store on the HMS Queen Elizabeth in the 1920s.
Fast forward to 2016 and the brand that once ruled the high street is struggling to sustain the number of stores and maintain a profile as high as its once illustrious heritage. The explosion in mid-range menswear that promises exclusive designs, bespoke fittings and tailor-made products for the man looking to spend a few hundred pounds on a good suit has left their pioneer suit makers by the wayside.
Back in 2011, Austin Reed sold its once beloved flagship store on Regent Street and earlier this year the tailors came to a company voluntary agreement with its creditors which allowed them to sell off loss-making stores but this all came a little too late for the traditional brand. In the last year, the tailors closed 31 shops.
As Rachel Mainwaring, Operations and Managing Director Creditsafe UK noted: "Austin Reed recently hit the negative milestone of paying invoices an average of 41 days beyond terms, the number of days on average settlement is overdue. Challenges managing cash flow and deteriorating payment trends are often strong indicators a business is in trouble. Questions will be asked whether high street retailers with high inflexible fixed costs, often tied to long-term leases, can sustain their current model." However, the issue of sustainability ran through more than their payment structure and the problems also lay in their branding.
The suits once worn by the likes of Winston Churchill, Richard Burton and The Beatles became a discount after-thought rather than a luxury statement, left behind in favour of independent retailers that will cut you a suit for the same price, as well as handing you a whisky cocktail at the same time. The high street is filled with menswear stores that compete and dwarf the likes of Austin Reed with continuous new marketing techniques, bespoke options and most importantly, the potential of achieving a lifestyle that the likes of Paul Smith, Reiss and even Marks and Spencer spend thousands promoting.

"The menswear market of the past few years has been galvanised by a new breed of fashion brand: the "affordable luxury retailer"." Anusha Couttigane, senior fashion consultant at Conlumino, told Retail Week. "Within this segment we have witnessed the growing success of retailers such as Ted Baker, Reiss and Charles Tyrwhitt, all similarly-positioned brands that have thrived as the appetite for high quality, reasonably-priced tailoring grows."
Heritage is no longer tantamount to success and the same shirts and suit cuts that were so popular in the past have now become dated and uninspiring when placed on a high street that is continually adapting to meet its customers' ever-changing sartorial tastes. Many young men now needed reminding that Austin Reed had indeed been a purveyor of quality and bespoke.
Marks and Spencer has invested heavily in suiting with bespoke options ranging from £499 to £999, whilst John Lewis has invested in new slimline cuts and varying fabrics to appeal to a buyer not just after a commuter suit. The high street retailer launched its bespoke tailoring in 2012, although recent efforts have led to a rise in sales. Drapers reported a 11.9% increase for the week ended April 9, compared with the same period last year, something attributed predominantly to menswear. Both brands still retail under-£400 for a suit, which fits the high street model perfectly.

Outside the high street and far from Saville Row, the suit is certainly still king of men's fashion. London in particular is littered with independent tailors ready to create a bespoke design of your choosing for the same price as the high street and the internet brings far more affordable, luxury options to the table. ASuitThatFits.com offers bespoke tailoring from £299 with free swatches mailed to clients, whilst the likes of Tailor Made in Old Street will rustle up a bespoke design in four to six weeks with a starting price of £600.

The sad reality for Austin Reed was that their offering had not become obsolete by any means, but sadly their heritage brand was no longer an attraction for a demanding and constantly changing clientele.