Ascot is the pinnacle of the racing social calendar and whilst the sartorial rules are rigid there is also a pressure to impress, and lacking the ability to upgrade your top hat to a wild fascinator, the secret is all in the tailoring. With the prize money for Royal Ascot reaching £6.58m, the horses are on their best form and so should you.
Then ticket you're holding and the area you are sat in on the day will have a vast influence on the cut of your suit, the size of your hat or indeed the need for one at all, and whilst we would always err on the side of smart attire there are some style notes to pay attention to.
To avoid being denied entry to the Royal Enclosure or looking embarrassingly overdressed for the green pastures of the Windsor enclosure, follow in the well soled footsteps of the suited British style icons to ensure you're dressed like a winner and can celebrate your impeccable look, even if your horses don't place.
Royal Enclosure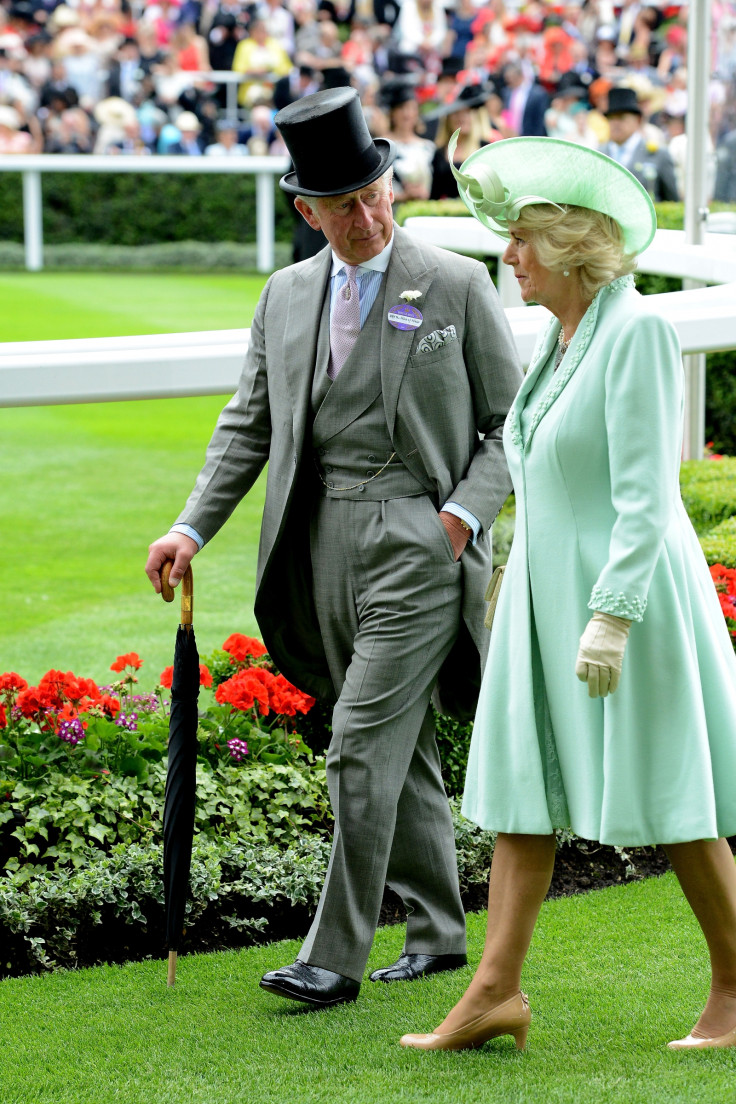 Prince Charles is the only man you need to look to for guidance as to how to master the morning suit. A refreshingly far cry away from the ill-fitting Moss Bros clans in low hanging tails and ragged top hats, Charles carries this traditional attire off in true nonchalance perfection.
Often departing from the classic dark jacket and pin stripe trouser, the heir to the throne owns every stitch of his Saville Row suit. The trick with the morning suit is to ensure the trouser is perfectly fitted as so not to bulk under the waistcoat and that the jacket is just loose enough but never swamping. With no time for tailoring now, there are some great Saville Row rentals including Phillip Alexander but if you're looking into last minute buying and have money to invest then Huntsman Saville Row
As with any great British event, a tall, study umbrella is a must.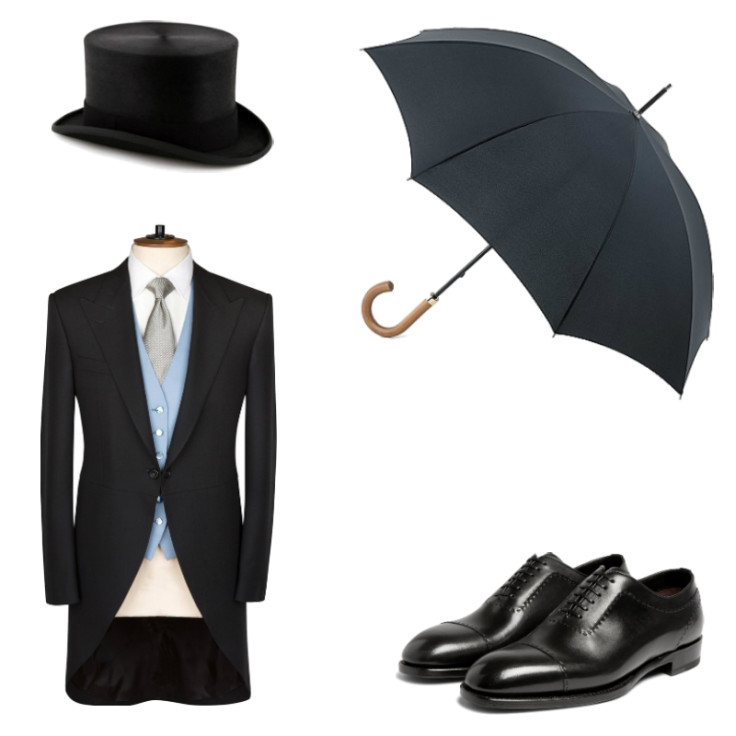 Oliver Brown Ascot top hat; £450, Fulton Consul black umbrella; £45, Brioni Black Leather Oxford Shoes; £1,040, Huntsman Black Featherweave Morning Coat; £2,500, Huntsman Pale Blue Single Breasted Morning Vest; £500
Queen Anne Enclosure (formally The Grandstand Enclosure)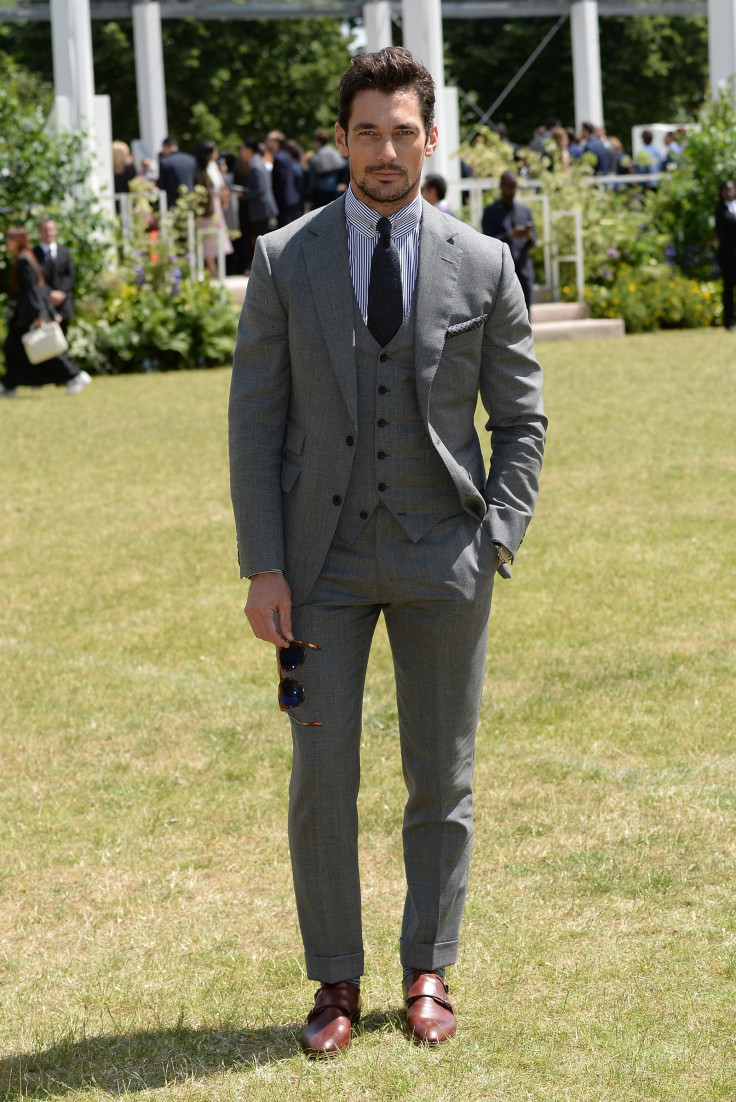 The rules are a little more lax in the Queen Anne enclosure and the dress code only stipulates that men must wear a matching suit with shirt and tie. Whilst anyone holding a Queen Anne ticket can obviously turn up in tails, if you're wanting something slightly less formal then this is the ideal spot.
In terms of style inspiration you cannot go wrong looking to model and all round chiselled man, David Gandy. If anyone can wear a suit, he certainly can - but he also knows how to channel a classic cut in a more modern way.
Thick turn up trousers can easily be tailored for you and work well to show off a classic brogue or a more contemporary Monk style shoe. You can update the suit for a more summery feel by opting for a light grey and add in a few details like a statement watch to really finish the look off.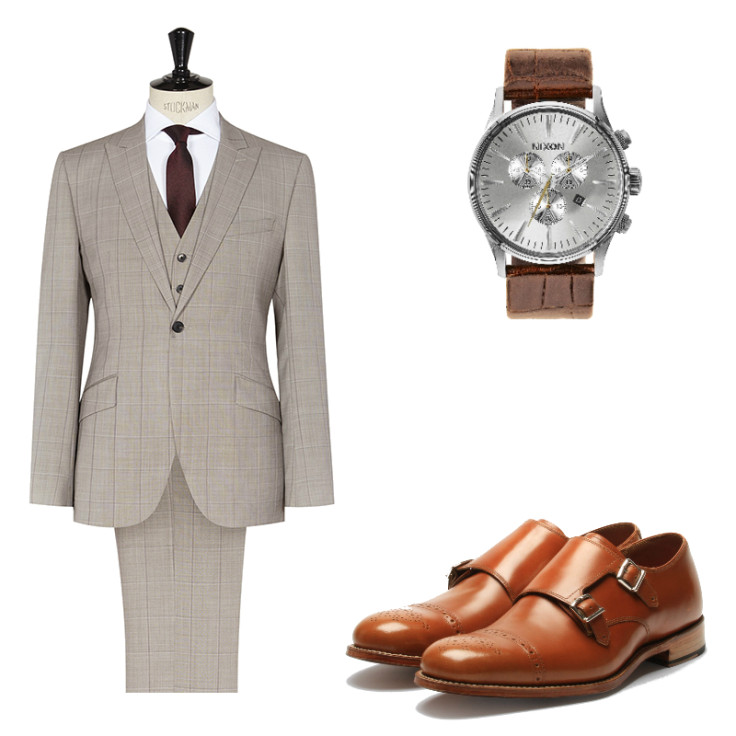 Reiss three piece suit; £495, Nixon Sentry Chrono leather watch 42mm; £190, Grenson Ellery monk shoes; £215
Windsor Enclosure (formally The Silver Ring)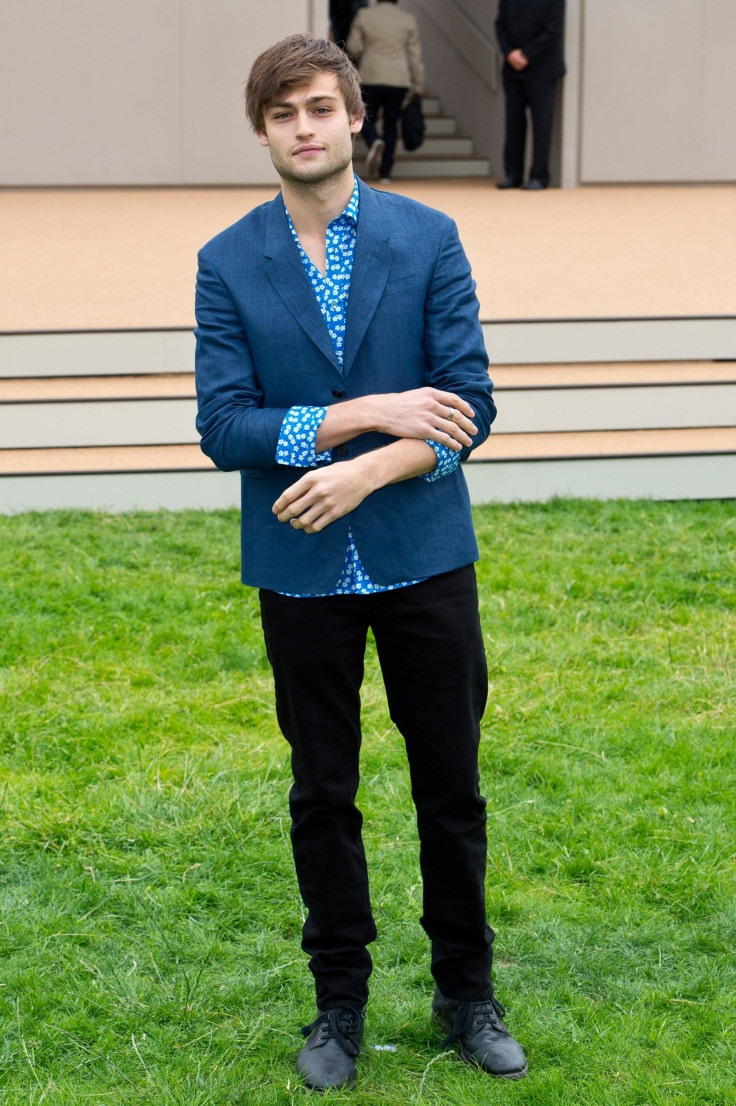 Rain or shine the Windsor enclosure will be packed with revellers laden with picnic baskets and armfuls of champagne to celebrate or commiserate with. Unlike the Royal and Queen Anne, there is no formal dress code for the Windsor enclosure, although football shirts are banned, not that anyone should have to remind you of that fact.
Most race goers still make a decent effort and whilst tails might look a bit out of place, definitely go for a great blazer and chinos at the very least. What you can do is mix and match and play around with colour like the slightly dishevelled but effortlessly stylish Douglas Booth.
A bright blazer and light trouser are a winning combination as well as a laid back but smart leather trainer.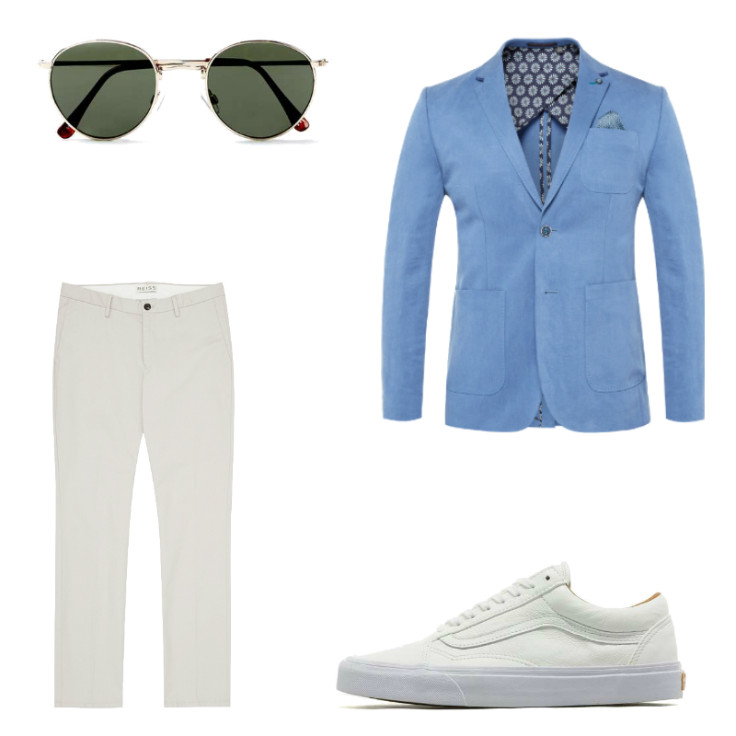 Topman gold look round sunglasses; £12, Ted Baker Linen jacket; £181 (was £259), Vans Old Skool Premium Leather; £60, Reiss straight leg chinos; £95