Two children miraculously survived the Tuesday, 25 October, accident at the Dreamworld theme park on Gold Coast, Queensland, caused due to the malfunctioning of a ride. Four adults, of whom two were siblings, were thrown off the Thunder River Rapids ride leading to their instant deaths.
The two siblings have been identified as Kate Goodchild, 32, and her brother Luke Dorsett from Canberra. Dorsett's partner Roozbeh Araghi was the third victim, while the fourth victim was a 42-year-old woman Cindy Low from Sydney.
Goodchild's 12-year-old daughter who was travelling with her in the theme park ride was ejected and survived the accident. Low's 10-year-old son too survived the freak mishap, but saw his mother die. "In terms of how they [the children] escaped, maybe through the providence of God or somebody. It is almost a miracle that anybody came out of that," assistant commissioner Brian Codd said.
Kim Dorsett, the mother of the two deceased siblings told a local newspaper: "I have three children and have lost two of them today... my whole family has been wiped out."
Meanwhile, authorities said the accident was caused when two rafts on the 30-year-old ride hit one another at the end of the ride and one of them flipped. Further investigations are ongoing as the park remains closed for the second day on Wednesday, 26 October.
The rafts have been sent for forensic tests and an engineering assessment is underway of the ride, Australian Broadcasting Corporation reported.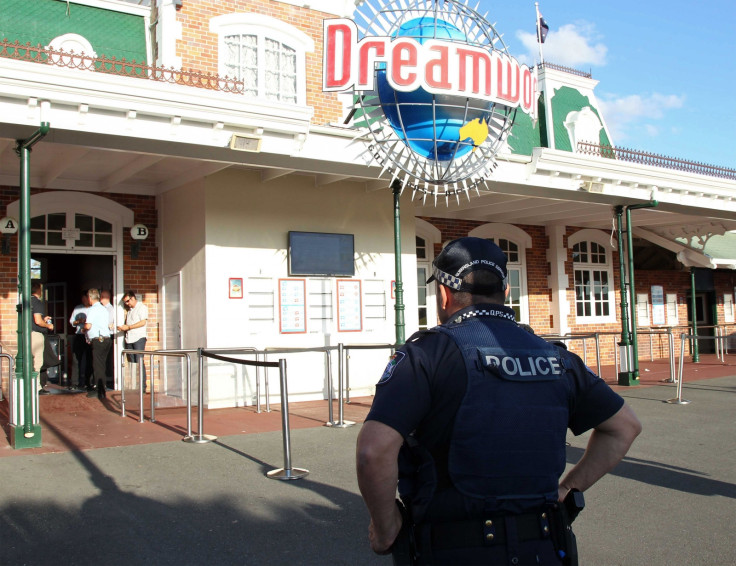 Codd, who has seen the CCTV footage of the accident, said the four people have lost their lives through an "apparent misoperation or some catastrophe".
He added: "There will be a broad range of things examined — policies, procedures, maintenance schedules and the actual, I guess, the make-up of the whole ride itself in terms of compliance about contemporary engineering."
Australian Workers Union (AWU) had reportedly flagged safety and maintenance concerns about some 18 rides at the theme park, but it did not include the Thunder River Rapids ride, AWU Queensland secretary Ben Swan told the news group. He added that they had even lodged an initial complaint about safety 18 months ago with the owner, Ardent Leisure. He insisted that a thorough investigation needs to be conducted for the sake of the people who visit the park to have an enjoyable experience.