At least four people were killed in an accident while they were on a Thunder River Rapids ride on Tuesday, 25 October at the Dreamworld theme park on Gold Coast, Queensland police said.
In a statement, the police department said: "Police are currently investigating an incident that occurred this afternoon at a theme park on the Gold Coast.
"Police were called to the site at Coomera around 2.20pm following reports that a number of people had been injured by a conveyor belt. Four adults have been confirmed as being deceased. Police and other emergency services remain on the scene and no further information can be released at this stage."
Two of the victims were thrown off when the ride malfunctioned while the other two were trapped inside.
Gavin Fuller, Queensland Ambulance Service senior operations supervisor said, "[The ride] had sustained some sort of malfunction causing two people to be ejected ... another two people were caught inside the ride."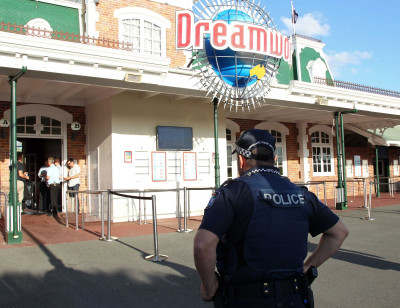 "Two males and two females, they were assessed by Queensland ambulance personnel and had all sustained injuries that were incompatible with living." he further said.
A spokesperson for Dreamworld has told the Guardian that the theme park was closed shortly after the accident and will remain closed till tomorrow. Craig Davidson, chief executive of Dreamworld said that the company was "deeply shocked and saddened by this and our hearts and our thoughts go to the families involved and to their loved ones".
The Thunder River Rapid ride is described to be a 'moderate thrill' on Dreamworld's website. It further reads: "Travel down a foamy water track past the Gold Rush Country, speeding up to 45 km/h through the turbulent rapids."

Gold Coast Mayor Tom Tate said in a Facebook post that it was "a very sad day for our city. Our thoughts are with the families of those affected - and the emergency staff in attendance."
He added: "I urge everyone to show the respect needed as the relevant authorities undertake investigations into what has occurred."