In a rare incident at a Sydney beach, a surfer was bitten and a few others were attacked by a fur seal. The incident took place off Shelly Beach on Sunday (23 October) afternoon, following which one of the victims had to undergo a surgery.
"Thank God it's not a shark," thought Miriam, wife of Sydney lawyer Nathan Shepherd, when she heard that her husband had been bitten on his arm by a seal. The seal knocked off another surfer and bit into the surfing boards of some others.
Australian beaches are known for shark attacks and beaches off New South Wales north coast reported three shark attacks in the past four weeks. But it came as a surprise to the 45-year-old when a seal turned aggressive and inflicted puncture wounds on his arm. He had to undergo a surgery to get the wounds stitched.
"It was swimming next to me for a few seconds. I didn't think anything of it. I thought it was amazing to be out with a seal. It was swimming closer to me. It swam quite fast – it jumped out of the water and bit me on the upper arm," Shepherd was quoted by The Daily Telegraph Australia as saying. "It's like a tooth mark. It's deep. It was a freak occurrence."
He managed to swim back to the shore and was then taken to Manly Hospital by a man at the beach, who witnessed the attack. At the hospital, he was given antibiotics, which are usually given to shark attack victims ahead of surgery, the paper reported.
An hour before biting Shepherd, the seal knocked Peter Fitzhardinge, 54, off his surf board. The animal then caught hold of his and another man's boards at Manly Beach, before following them to the beach.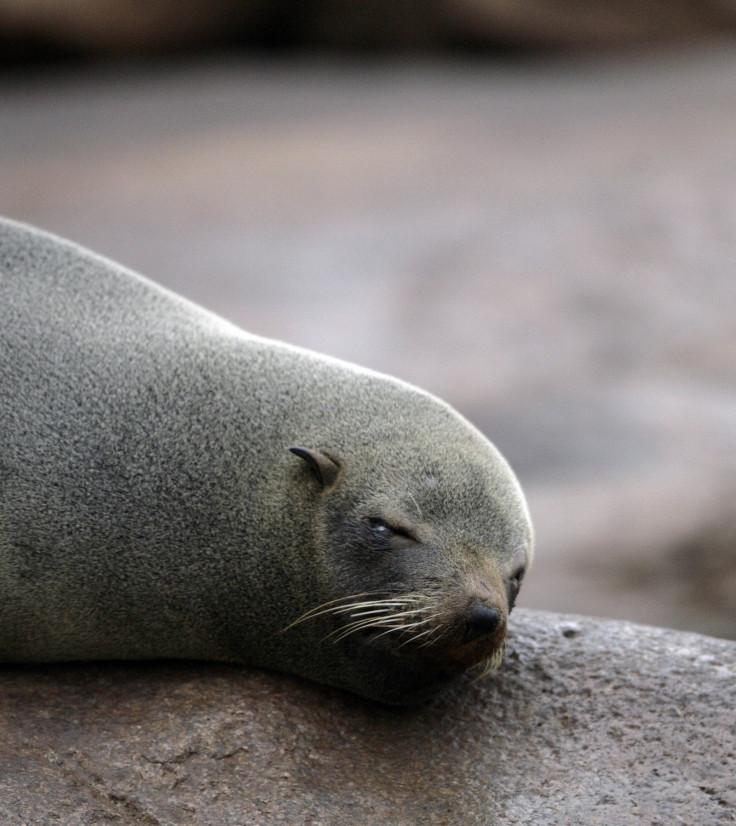 "It was coming close and it looked quite playful. It was floating around for five minutes. It literally came from underneath me and knocked me right off the board with some pretty big force," Wallington said. "I've got two big bite marks on there. It was some serious force," he added.
Shona Lorigan from ORRCA Marine Mammal Rescue and Research, said they had sent people to locate the animal but could not find it. She added that marine mammals could attack humans "if they feel threatened or provoked".