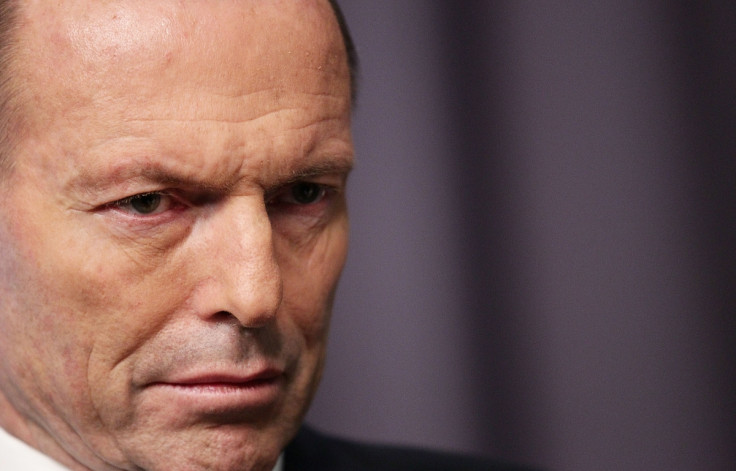 Australian prime minister Tony Abbot has received a potentially devastating body blow from his main rival, Malcolm Turnbull, as the moderate communications minister seeks to oust him from the leadership of Australia's Liberal Party.
Turnbull has said he will challenge Abbott as Australia's governing coalition lags in the polls. He has called on the sometimes controversial prime minister to open the Liberal Party's leadership to an internal vote, AP reported.
"Ultimately, the prime minister has not been capable of providing the economic leadership our nation needs," Turnbull told reporters. "He has not been capable of providing the economic confidence that business needs."
While Turnbull, a former Liberal Party leader, looks most likely to replace Abbott, Julie Bishop the party's deputy leader, and social services minister Scott Morrison are also considered contenders.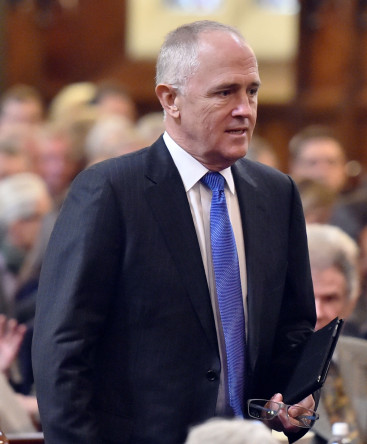 The Australian broadcaster ABC has reported that Abbott and Turnbull's camps are in a state of disarray as they work out who has the most votes. Bishop is reported to have told Abbott that his support is waning. The onslaught is the second time Abbott's authority has been questioned this year. He successfully saw off a leadership vote in February 2015.
Just prior to the Prime Minister's Question Time, after which Turnbull dramatically resigned his cabinet post and mounted his challenge, Abbott refused to be drawn into speculation over the leadership.
"I just am not going to get caught up in Canberra gossip; I'm not going to play Canberra games," he said. "I know that sometimes the media particularly like to play the Canberra game, but I'm not going to get involved with it.
"I'm just not going to chase all of these rabbits down all of the burrows that you are inviting me to go down, I'm just not going to play the Canberra games."
The leadership challenge is the latest episode in an increasingly unstable period in Australia's normally knockabout national politics. Australia's Conservative coalition had been considered a consistent alternative to the country's Labor party which went through two turbulent leadership changes between 2007 and 2013.
The timing of Turnbull's leadership challenge has been seen to be particularly unhelpful with analysts and commentators in Australia saying regardless of who emerges at the helm of the Liberal Party that it has suffered a self-inflicted wound.
Turnbull has acknowledged the timing of his announcement is far from ideal."Regrettably, there are few occasions that are entirely ideal for tough calls and tough decisions like this," he said.