Australian Prime Minister Tony Abbott has ordered his cabinet to boycott the Australian Broadcasting Corporation's popular talk show Q&A after it allowed a former terror suspect Zaky Mallah to appear on live television two weeks ago.
The boycott could last for three months, the Sydney Morning Herald reported.
Deputy Nationals leader Barnaby Joyce has already withdrawn from a scheduled appearance on Monday's (6 July) Q&A programme and it is not known whether Communications Minister Malcolm Turnbull who is to attend next week's programme will do so.
ABC had conceded last week that it was wrong to let Mallah appear live on the programme to ask a question on its Q&A programme which allows the audience to put questions to a panel comprising people from Australian political and social life.
The events has raised the debate in Australia about national security and freedom of speech.
Mallah was convicted of threatening to kill government officers but acquitted of terrorism charges, the BBC reported.
Mallah, who was in the Q&A audience, had asked Parliamentary Secretary for Foreign Affairs Steven Ciobo about the government's plans to strip dual nationals of citizenship if they supported terrorism on 22 June.
When Ciobo, who was a panel guest said that he was pleased to be part of a government "that would say that you were out of the country, Mallah replied that the government had "just justified to many Australian Muslims in the community tonight to leave and go to Syria and join [Islamic State] because of ministers like him."
According to the Sydney Morning Herald, producers tried to contact counter-terrorism expert Anne Aly on whether Mallah was suitable to ask a live question.
However Fairfax Media understands that the programme only started considering Mallah to ask a question on the programme just hours before it went on air, suggesting that there was little time to check his suitability.
Both the ABC management and the board have said it was an "error of judgement" to allow Mallah to ask a question in a live, uncontrolled environment and the programme's executive producer Peter McEvoy has been slapped with an official misconduct warning for not referring the decision prior to broadcast.
Government conducted a review on the programme
A government review conducted by the Department of Communications noted that Mallah had attended Q&A as an audience member on two occasions and was also asked to be a panellist twice but he declined both times.
It was only when Mallah was being considered to ask a question live-on-air was any checks on him undertaken, the review found.
"After attempts to contact two people familiar with Mr Mallah was unsuccessful, the Q&A team relied on its previous experience with Mr Mallah, the advice of another ABC journalist, a review of a recent television appearance and a review of his social media posts undertaken in August 2014 which did not include his offensive tweets [about two female journalists] posted in early 2015 or his recent YouTube videos, in determining that he was not dangerous, would not be disruptive and would be a suitable audience member to ask a question," the review found.
The review also looked at the rebroadcasting of the episode two days after it originally went on air, with an advisory warning.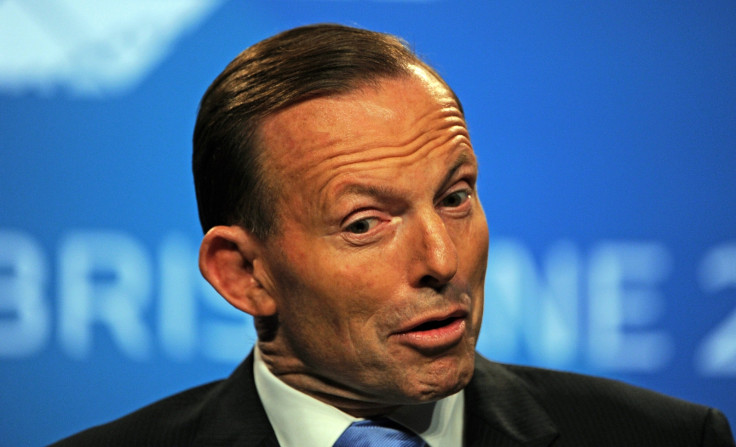 At that time, Abbott said the ABC had "compounded that terrible mistake, that betrayal if you like, of our country ... by rebroadcasting the programme," and called for "heads to roll" at the ABC.
The ABC has commissioned a separate independent audit of Q&A, to be conducted by television veteran Ray Martin and former Special Broadcasting Service (SBC) managing director Shaun Brown.