In what is being considered one of the biggest drugs bust in Australia, Victoria Police seized 275kg of crystal methamphetamine worth A$275m (£115m, $206m) being smuggled into the country in shipping containers. The find was detected in Melbourne, after local police monitored the transport of shipping containers to a factory in Bayswater.
Local police conducted a raid and found the large amount of the drugs also known as 'ice' hidden under the floorboards of three of the containers.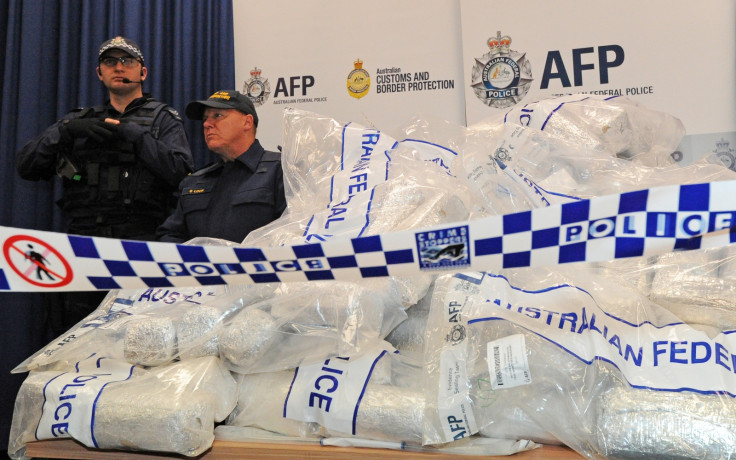 Eight men – seven Australians and a Malaysian – were arrested and charged with drug importation and trafficking offences.
"This was smart policing. Proactive intelligence targeting, identifying international money flows, we were able to identify the syndicate," Australian Federal Police assistant commissioner Ian McCartney said at a press conference following the bust in Melbourne on Monday (4 July).
The operation was the result of a four-month investigation – an effort by Victoria Joint Organised Crime Task Force, Australian Customs and officers from both the Australian Federal Police and Victoria Police.
According to the police, the containers carrying the drugs were imported from China and then moved to a Bayswater industrial estate where they had been accessed by numerous people. "The persistence and dedication of police and partner agencies has seen the interception and future destruction of more than two and a half million hits of this insidious drug," McCartney added. "We will be relentless in our pursuit of organised crime."
Meanwhile, Victoria Police assistant commissioner Stephen Fontana stated that the country's forces would be taking severe action against the smuggling and trafficking on drugs.
"As long as there is demand, there will be a market which in turn cannot be measured in the harm transferred through to our community, our families and our loved ones.
"Further addiction, road trauma, violent and volume crime, domestic violence, all of us, are affected by an insidious revolving cycle," he said.