Australia Denies Visa to Refugee's Baby Described as 'Illegal Maritime Arrival'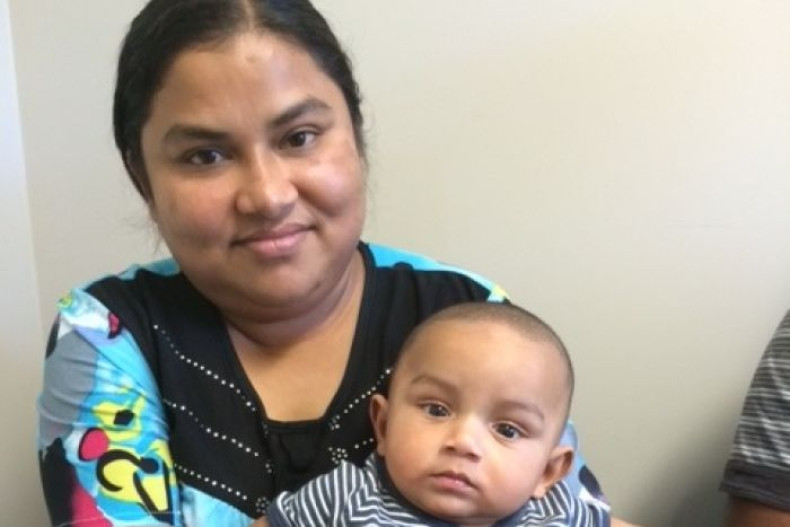 A baby born to an asylum seeker in Australia is not entitled to a protection visa, a federal court has ruled.
Ferouz Myuddin, who is 11 months old, was born in Brisbane's Mater Hospital in November 2013 after his mother, from Myanmar, was transferred from a detention centre in Nauru.
He was denied the visa as Brisbane Federal Circuit Court Judge Michael Jarrett decided that although the baby entered the country by birth, he was still an "unauthorised maritime arrival", local reports said.
Jarrett justified the ruling by saying that if the government's decision was reversed, "there may be more incentive for pregnant women to engage people smugglers".
The ruling sparked fears that at least 100 other babies born to refugees in Australia could be denied the visa too.
The family's lawyer, Murray Watt, said the verdict was "extremely disappointing".
"We're obviously very disappointed by the court's decision this afternoon and I expect when I have a chance to speak to my clients they will be very distressed by the implications of this decision," he said.
Australia applies an approach known as the Pacific detention policy, which sees mandatory detention of all persons entering the country without a valid visa.
"I think most Australians now have seen report after report from eminent psychiatrists, from the United Nations and many other respected bodies that talk about the inhumane conditions that people are subjected to in detention in Nauru and I would really hope that despite today's decision the Minister for Immigration and his departmental officials would take a better view than to send potentially 100 babies to inhumane conditions on Nauru," Watt said.
Australia has already been under fire for its approach to immigration and the conditions of its detention centres.
Last December, doctors working for the International Health and Medical Services (IHMS) wrote a "letter of concern" in which they revealed "unsafe practices and gross departures from generally accepted medical standards" experienced by asylum seekers.
The country recently released a controversial anti-immigration ad aimed at discouraging asylum seekers from travelling to the country illegally.
It is also believed that the country has repeatedly forced asylum seekers approaching the coasts to go back to Indonesia.
According to Human Rights Watch: "Australia again seeks to shunt desperate boat people to remote camps, perhaps for years, to punish them for arriving uninvited by sea."