Australian Prime Minister Malcolm Turnbull says the time is not right to restart the debate over the country becoming a republic. Turnbull, who was attending a ceremony to mark Australia Day in Canberra, said the best time for a constitutional change is after the end of Queen Elizabeth II's reign.
His remarks came after opposition leader Bill Shorten called for a renewed push to end constitutional monarchy in Australia. The call was echoed by seven out of eight state and territory leaders across the country, who signed a joint declaration saying they were in favour of having an Australian head of state.
Former army chief David Morrison, who was named as the 2016 Australian of the Year on 25 January, also pledged his support to the republican movement.
"With great respect to those who don't share my views and recognising our proud history of European settlement in this country and beyond, over 200 years and more, I will lend my voice to the republican movement in this country," General Morrison said in his acceptance speech. "It is time, I think, to at least revisit the question so that we can stand both free and fully independent amongst the community of nations."
Australia is a parliamentary democracy that retains the British monarch as a largely ceremonial head of state. Around 55% of Australians voted in favour of the country remaining a constitutional monarchy in a referendum in 1999.
'Decision for the people'
"If you don't want to have another heroic defeat, and you want it to be carried, the best time to do that will be after the end of the Queen's reign," Turnbull, who oversaw the failed 1999 referendum campaign, was quoted as saying by ABC. "Really, what we'll have to see is whether there is enough popular momentum, whether it really becomes a front-of-house issue, a key issue as it was in the late 90s.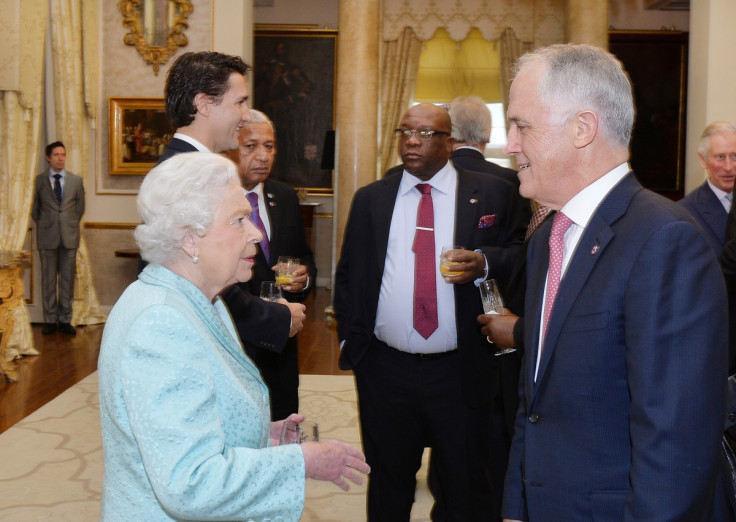 "It is not something that a government can just do, even if it wanted to," he continued. "I can't stress enough that this is a decision for the Australian people... I have no doubt in the future there will be another referendum, and the matter will be decided, as it should be, by the Australian people. But the timing of that referendum has to be right."
Earlier, Labour party chief Shorten called on the prime minister to "seize the moment" to push for a republic, saying that Australia "should not have to wait for a change of monarch to renew the republic debate".
"For the first Australia Day in our history, the leaders of both major parties are avowed republicans," he said. "Let us have the courage to match our words with actions."