Australia PM Malcolm Turnbull warns Trump about accusing media of 'fake news'
The Oz prime minister said Trump is 'wasting his time' deriding White House reporters.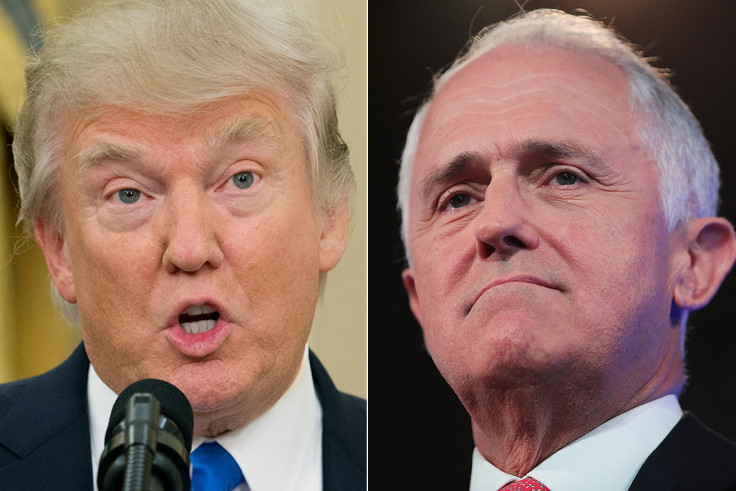 Australian Prime Minister Malcolm Turnbull has a message of advice for President Trump: Stop criticising the media for reporting 'fake news'.
Turnbull said heads of state had to work together with journalists to get their message across. He commented that Trump was wasting his time deriding White House reporters over their coverage of his administration.
"There is not much point. That is the media we live with and we have to get our message across and we thank you all in the media for your kind attention," he told reporters in New Zealand on 17 February.
"A very great politician, Winston Churchill, once said that politicians complaining about the newspapers is like a sailor complaining about the sea," he said.
His comments were in response to Trump's portrayal of the media as the "opposition party". In a press conference about his staff's ties with Russia, the president slammed reporters for their "fake news coverage". He said his administration was "running like a fine-tuned machine" and criticised the media for publishing "stories of chaos".
Turnbull and Trump got off to a rocky start when they spoke on the phone earlier this month. The two world leaders clashed over a refugee resettlement plan. Trump blasted a plan signed off by Barack Obama to resettle thousands of refugees from Australia's detention centres, describing the proposal as a "dumb deal".
The Australian prime minister denied that his relationship with Trump was acrimonious. "President Trump and I have had several calls now, very constructive calls. It was frank and forthright and it was very valuable," he said.
© Copyright IBTimes 2023. All rights reserved.