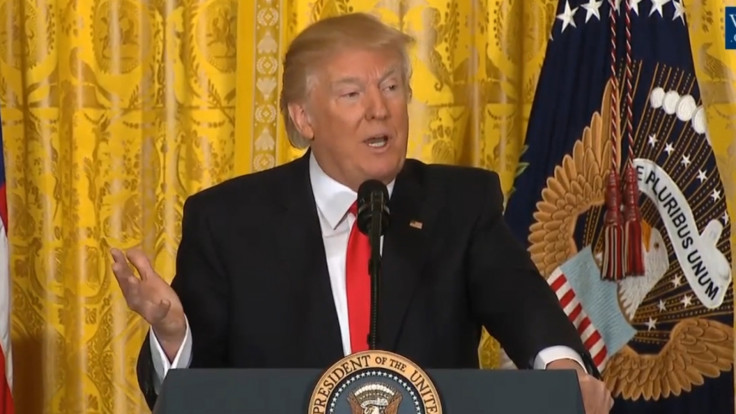 CNN correspondent Jake Tapper has hit out at Donald Trump after the US president's attack on the media, telling him to "stop whining".
The president used his press conference on Thursday (16 February) to lash out at mainstream media over what he branded as 'real leaks of fake news'.
But after Trump's controversial speech, journalist Tapper took the opportunity to dish out some advice to the president on live TV.
Speaking on CNN, he said: "It's not just about electoral votes. It's about the fact that he's still fixated on whether or not he legitimately won the presidency.
"President Trump, if you're watching, you're the president. You legitimately won the presidency. Now get to work and stop whining about it."
Tapper was referencing comments Trump has repeatedly made about his win in the Electoral College vote, as opposed to the popular vote – which was won by his Democrat rival Hillary Clinton.
During his press conference, Trump had once again mentioned his election victory, amid his discussion on how unfairly he perceives he is being treated by the media, stating he had enjoyed the biggest election victory since Ronald Reagan – an incorrect fact given that other presidents, including Barack Obama and George H.W. Bush, have enjoyed far larger majorities.
Tapper added in comments carried by The Hill: "You said you had the biggest electoral victory since Reagan. That's not true. And he said, 'Well, somebody gave me that information, somebody gave me that information.'
"The buck stops there? Is that where we are with this presidency?"