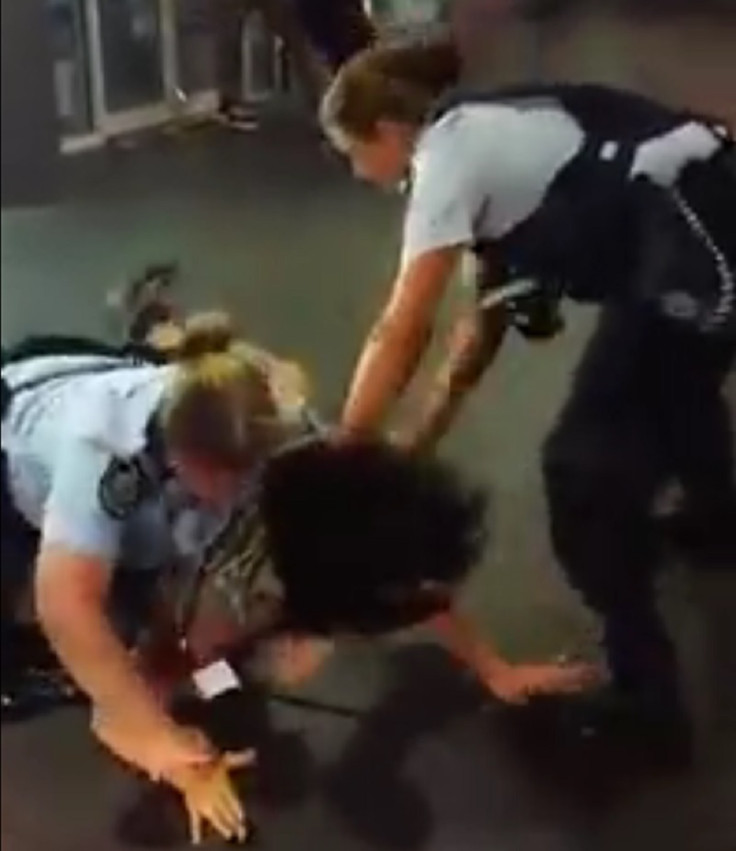 Australian police were facing accusations of brutality after a video of a woman being violently restrained in Sydney emerged.
New South Wales police denied excessive force was used by officers who arrested Claire Helen, a model and aspiring TV presenter during a night out in Sydney's renowned Kings Cross district.
Helen and three men were held just before 2am (4 December) after they allegedly assaulted a taxi driver over a payment dispute.
The moment the woman was restrained by two female officers was recorded with a mobile phone by a bystander and uploaded on social media.
The footage that soon went viral shows one of the officers repeatedly hitting Helen with a baton while the other tries to force her onto the ground.
A few seconds into the video a male officer joins the struggle, while a policewoman appears to kick the suspect to the head.
"Have you seriously just kicked her in the head?" an onlooker is heard saying. "She's not resisting arrest".
"Let her go," say others.
Helen later told 9NEWS she was "petrified" by the violence used on her and thought police were going to break her back.
"[The female officer] just threw me to the ground and kicked me and started hitting my head on the pavement," she said.
Police said they are not going to open an investigation against the officer who is seen using the baton as they said the use of force was reasonable and legitimate.
Police Superintendent Michael Fitzgerald said CCTV footage of the incident shows that police moved to restrain Helen after she punched an officer in the face in an unprovoked attack, Sky News Australia reported.
'Police are not punching bags, neither are taxi drivers, and neither are members of the public who come to aid police,' Supt Fitzgerald said.