Australia is set to scrap a controversial four-year work visa for skilled migrant workers and replace it with two new visa programmes that would allow the best and brightest of foreigners to come into his country, Prime Minister Malcolm Turnbull announced.
In a Facebook video posted on Tuesday (18 April), Turnbull stressed that visa reforms will focus on "Australian jobs and Australian value". The two new visa schemes will have stringent measures and require foreigners to have better work skills as well as English language proficiency, he said.
"We are an immigration nation, but the fact remains- Australian workers must have priority for Australian jobs," the prime minister said in a speech reminiscent of US President Donald Trump's America first rhetoric. "We'll no longer allow 457 visas to be passports to jobs that could and should go to Australians."
The 457 visa allows businesses to bring skilled foreign workers into the country to fill shortages in Australia's labour force. It also allows visa holders to bring their families to the Oceanic nation on 457 secondary visas. However, allegations have been raised that employers misuse the 457 visa to bring in cheap labour rather than to genuinely fill skill shortages.
Turnbull's new scheme will include a two-year visa and a more specialised visa for four years "targeted at higher skills", reports say. However, the changes will not affect those who are already in Australia under the 457 visa category.
The prime minister said the new system would be "manifestly, rigorously, resolutely conducted in the national interest. The migration program should only operate in our national interest. This is all about Australia's interest."
The Australian government decided to abolish 457 visas because it has "lost its credibility", Turnbull said at a press conference in Canberra after his Facebook post. He, however, rejected suggestions that his announcement came in response to demands of far-right political parties to have more nationalistic policies, Reuters reported.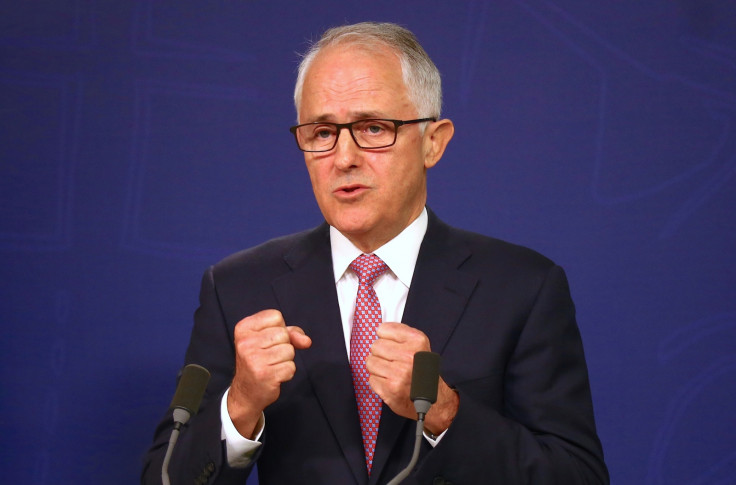 Around 95,000 foreign workers are thought to be in Australia under the 457 visa programme, with almost a quarter of them from India. It is followed by the UK at 19.5% and China at 5.8% of the visa holders, according to the Australian Broadcasting Corporation.
The new temporary scheme will provide a list of occupations that qualify for a visa and the number will be brought down from the more than 200 present now. Earlier in March, the Turnbull government amended the 457 visa to remove the fast-food industry entirely from its provisions.