Philippines: Duterte creates new medals to honour supporters of his bloody war on drugs
Duterte's drug war in the Philippines has allegedly seen more than 7,000 people killed.
Philippines President Rodrigo Duterte, who is infamous for his bloody war on drugs campaign, signed an executive order on 17 April to create awards to recognise the contribution of individuals to his initiatives.
The firebrand leader, who clinched a sweeping victory in the May 2016 elections, pledged to kill all criminals and announced a campaign to crack down on drug mafias in the Philippines. He brushed aside disapproval, including from the US and UN and ridiculed several international human rights groups for opposing the killings. He also threatened to impose martial law if the country's judiciary refused to cooperate with him in his anti-drug operation.
Duterte has now vowed to reward those who stand by his campaign and support his government's initiatives on eradicating illegal drugs and illegal gambling, graft and corruption, and protecting the environment.
Through the new Order of the Lapu-Lapu, Duterte announced three types of medals — Lapu-Lapu, Kalasag and Kampilan — to be conferred on his supporters.
The Lapu-Lapu medal will be given in recognition of the efforts and sacrifices of officials and government personnel and private citizens for their "invaluable" or "extraordinary" contribution to the president's campaign, ABS-CBN News reported.
The Kalasag medal is to be given to those who have lost their lives or property while supporting Duterte's campaign. Those who get seriously injured while participating in a government initiative will be awarded the Kampilan medal.
The Order of Lapu-Lapu is thought to be named after a ruler of the Mactan Island in Cebu province who is regarded in modern Philippine history as the first native hero to have resisted Spanish colonisation. During his campaign, Duterte vowed to honour Lapu-Lapu as a true hero of the country.
A committee has been formed to recommend names for the Order of the Lapu-Lapu and it includes the chairman from the Office of the Executive Secretary and representatives from the presidential management staff. The award may also be given posthumously, which can be received by a relative of the awardee.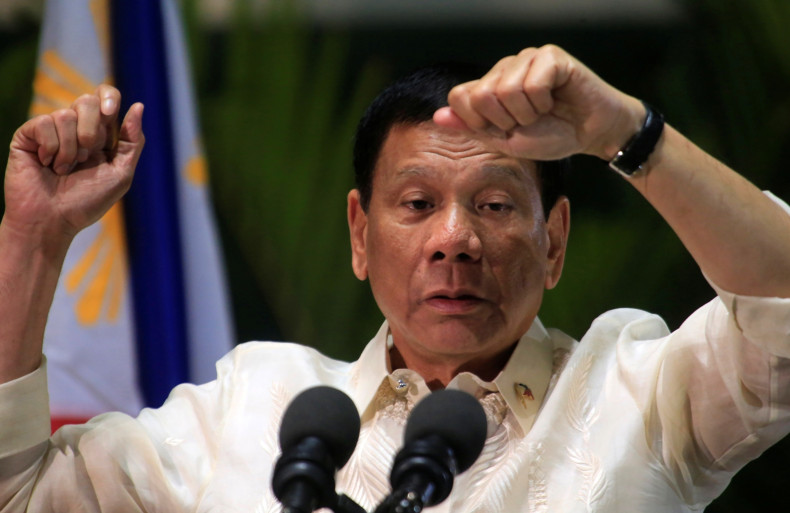 Duterte's anti-drug war has hit international headlines with more than 7,000 people allegedly killed in the brutal campaign. Human rights groups say it is state-sanctioned violence after the tough-talking leader suggested members of the public can kill drug dealers if they resist arrest or carry a weapon.
Nicknamed the "punisher", Duterte is showing no signs of slowing down his efforts to rid the country of drug dealers.