Australian archbishop apologises for comparing abortion to Nazi Germany's eugenics program
Queensland is expected to vote on a proposal to decriminalise abortion in March.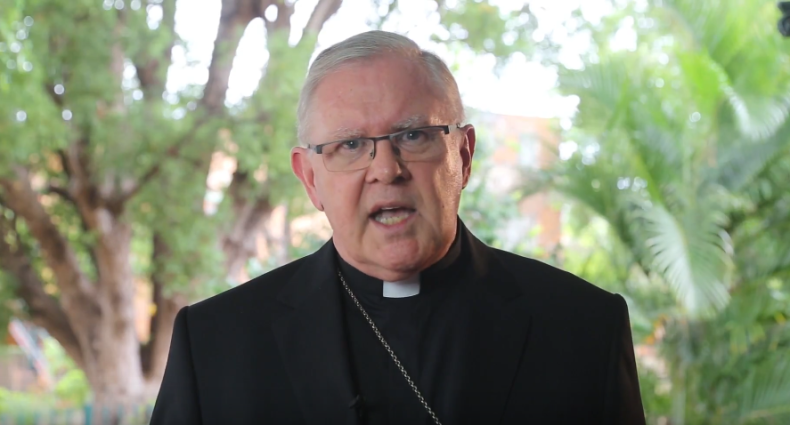 Brisbane Archbishop Mark Coleridge has apologised after coming under attack for comparing abortion to the eugenics program that was practiced in Nazi Germany. Queensland is currently debating a proposal to decriminalise abortion in the state and the subject is expected to go up for vote in a few weeks.
The Archbishop called the state's Deputy Premier Jackie Trad to issue an apology, The Courier Mail reported. "The Archbishop made contact with the Premier — he spoke, she listened," a government spokesman said. "The Archbishop apologised and said some of his comments were taken out of context."
In an earlier interview with the local newspaper, Coleridge expressed concerns that abortion could be used to terminate foetuses that were found to have disabilities. "The classic term for it is ­eugenics. It is the kind of thing that went on in Nazi Germany," he said.
"We know this is happening in China," he added. "There are even women having abortions because they are worried about their figure. At that point you have a culture in trouble."
He also offered to counsel the state government, but Trad, who is pro-choice, was quick to express her disagreement with the Church on the subject. Speaking to the press on 13 February, she said, "I would have thought the archbishop had more important things to focus on, like the inquiry into institutional abuse and the findings that are coming out of that inquiry than what is before the Queensland parliament."
On 12 February, Coleridge issued a video apology in which he explains the context of his remarks and also addresses Trad's comments. "Women are damaged by abortion, which is a short term solution often leading to long term trouble," he says in the video. "To speak of a woman's right to choose prompts other questions about rights. What are the rights of unborn children? Or do they have no rights... no real human status?"
Watch the full video below:
Hoping to mitigate the tension between both sides of the debate, Premier Annastacia Palaszczuk has asked that both sides be respectful of the other's views. "This is going to be a very emotional issue for some people but I want the debate to be respectful... not just in the parliament but respectful in the community as well."
Abortion is currently a crime in Queensland and can only be carried out in dire situations where the woman's health is in danger. Cairns MP Rob Pyne put forward the proposal to decriminalise it while setting limits to the latest possible date in a pregnancy at which the procedure can be carried out.
Labor and Liberal National Party MPs will vote on the issue on 1 March.