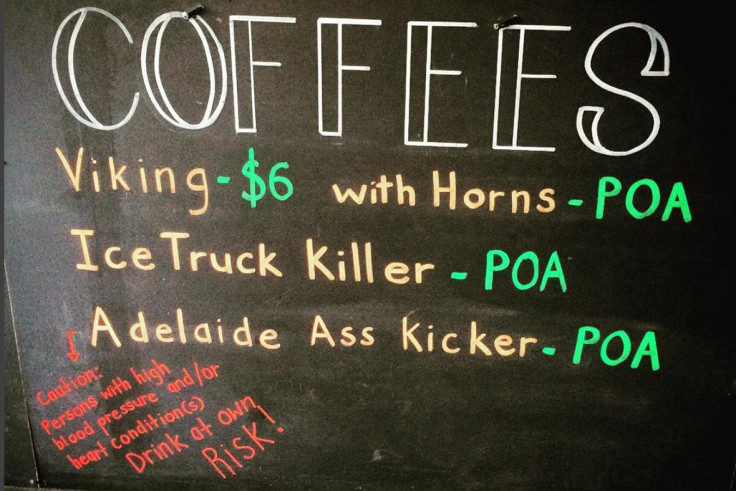 A cafe is Australia is offering a type of coffee they claim to be 80 times stronger than an espresso, that could potentially keep coffee lovers awake for 18 hours. Steve Benington, owner of the Vicious Coffee cafe and inventor of the Asskicker drink, said he had created it for an emergency room nurse in the area who needed to stay awake during night shifts.
Benington told The Advertiser in Adelaide, Australia that the drink consists of four espresso shots, four 48-hour brewed cold-drip ice cubes, 10-day brewed cold drip and then four more of the ice cubes.
Benington said that each ice cube has the equivalent caffeine of two espresso shots, and that the drink is designed for to keep people awake for 12 to 18 hours.
But the caffeine-filled cup comes with a health warning for people who have high blood pressure or heart conditions. "Some people love it and some are broken by it, but it's all in the name of fun," said Benington, adding that he talks to everyone about the strength before handing over the drink.
An espresso typically contains around 60 micrograms of caffeine, while the Asskicker has around five grams.
"It's pure coffee, it's good quality, and that's the only problem – it tastes so good that it's hard to make it last as long as it should," he told the paper. The coffee comes in three sizes: small, that should be drunk over one or two hours, a medium over two or three, and a large over three of four.