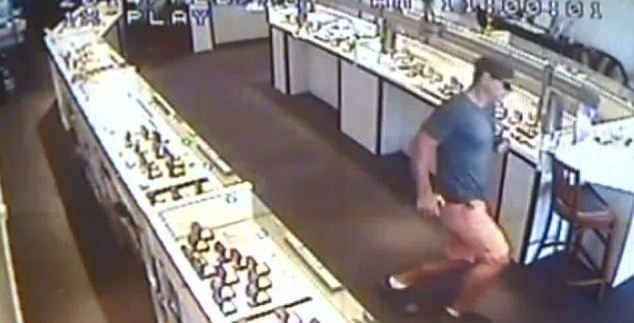 The owner of a £110,000 pink diamond allegedly snatched from his hands and stolen by a British backpacker has said that he will have to give it a "good clean" if the thief swallowed it.
"We've got ultrasonic cleaners here for that type of thing," Keith Bird, owner of the Diamond Gallery in Cairns, Queensland, told AAP with a grin, and added that he had already found a potential buyer for the 0.31 carat stone.
Matthew Osborne, 29, who appeared in magistrates court in Cairns, allegedly fled on his mountain bike after stealing the diamond.
Using DNA and CCTV evidence, police tracked Osborne to Melbourne, where he was arrested trying to board a plane to New Zealand, from where he intended to catch a connecting flight to the UK.
"We worked with customs and the Australian Federal Police and waited until he tried to leave the country, where we could arrest him," Sergeant Greg Giles of Melbourne police told the ABC network.
However when arrested, Osborne was not in possession of the diamond, and X rays have failed to establish whether he swallowed the 4.33 millimetre stone.
"We're hoping he realises it'll obviously be in his best interests if he co-operates with us so we are hoping to get it back," said sergeant Giles.
Pink diamonds, which are mined in western Australia, are around 20 times more expensive than white diamonds of equivalent size and weight.
Watch CCTV footage of the daring theft below: