In the small rural town of Deniliquin, on the edge of Australia's vast outback, around 20,000 people gathered for the annual Deni Ute Muster, a two-day alcohol-fuelled celebration of all things rural Australia. Reuters photographer Jason Reed braved the mud to capture the highlights of the festival.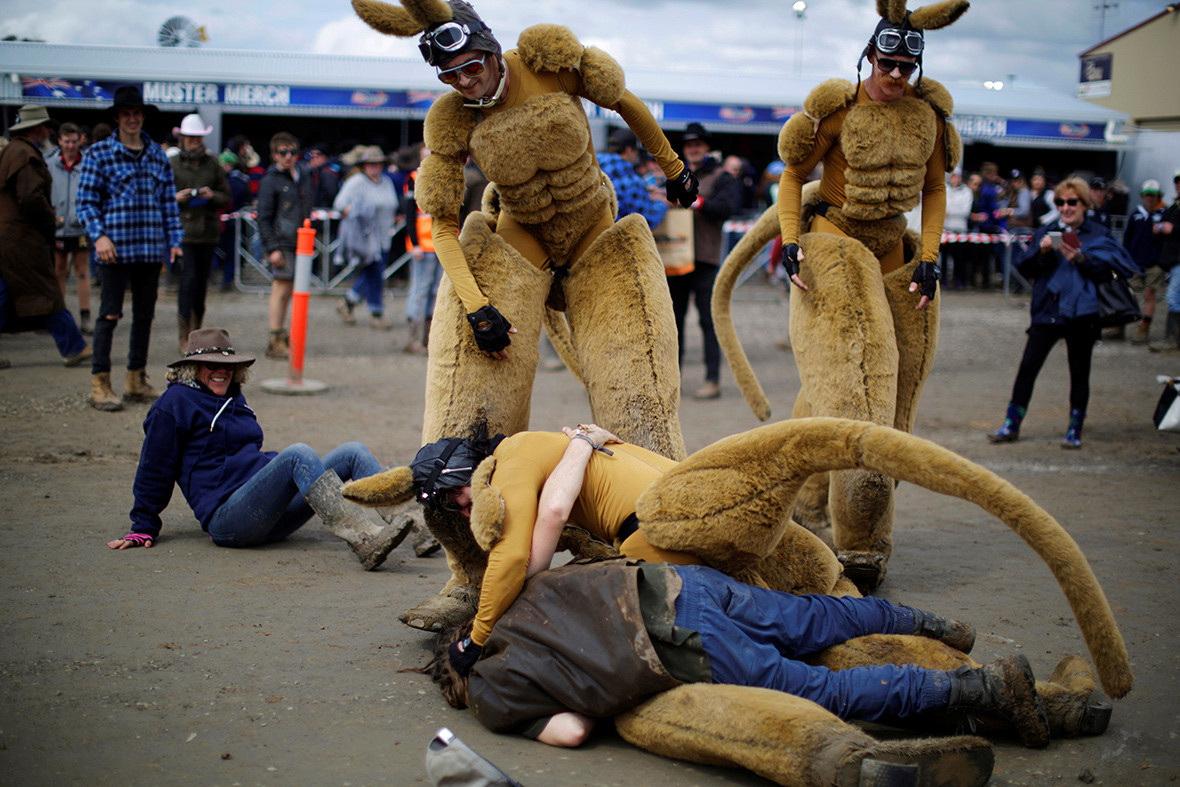 Now in its 18th year, the festival champions the Australian-made utility vehicle (commonly known as a ute). Folklore says the humble ute was born when a farmer's wife wrote to a car manufacturer in the 1930s asking for a vehicle that could go to church on Sunday and carry the pigs to market on Monday. Part car, part pickup truck, the ute is a national treasure that has been deemed surplus to requirements by the big car manufacturers.
Ford rolled their last Australian-made Falcon ute off the production line in July and Holden said they will cease making similar vehicles in 2017 as buyers look to more fuel-efficient, smaller cars. "It is extremely sad that they [Ford] are closing down production in Australia, but we don't believe that this will affect our festival," Anika Ahmad Bull, part of the organising team, told Reuters.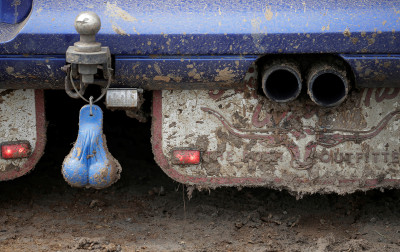 The festival has grown to include country music performances from Grammy award-winning artist Keith Urban, a rodeo, whip-cracking championship and gallery of artwork created with chainsaws.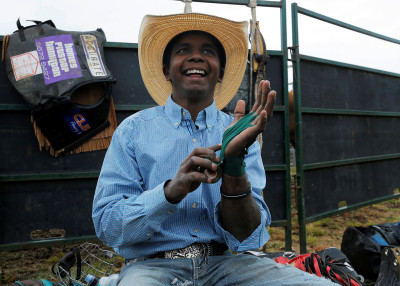 But it's the utes that keep the revellers coming back, even though a deluge of rain turned the usually dusty New South Wales state venue, some 300km (186 miles) north of Melbourne, into a mud pit. A A$10,000 (£6,200) prize was up for grabs for the 'Ute of the Year' while A$500 rewards were on offer in 13 other categories including Best Chick's Ute and Best Feral Ute (for the dirtiest, worst maintained, lived-in vehicle).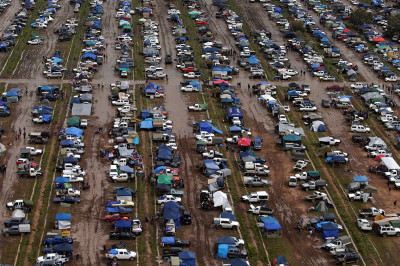 Many revellers, however, were only here for the beer. "It's a party that doesn't stop, it's a great atmosphere and everyone gets on with everyone," said 27-year-old delivery driver Darren McGarvie, who used the back of his ute as a bed for the festival.