These interactive photos show the changing face of Soho, the vibrant heart of London's West End. Taking archive images seen in the SOHO exhibition currently running at the Getty Images Gallery, photographer Carl Court revisited the streets of Soho to produce a Then-and-Now look at the area.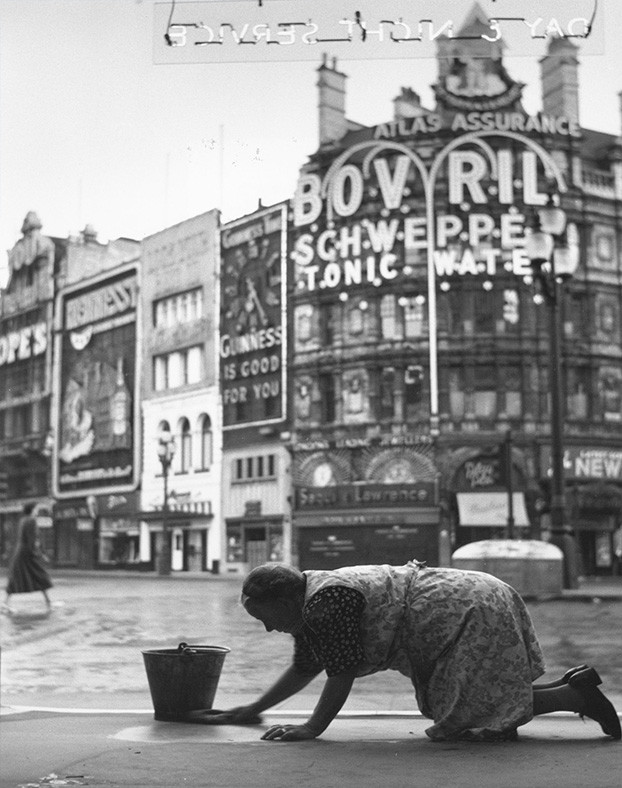 Surrounded by the old money and respectability of Mayfair, St James's and Fitzrovia, Soho was a dark labyrinth of alleys populated by seedy clubs, neighbourhood cafes and intimate music venues. Intrinsically linked with sex, fashion and music, its streets and bars were the haunt of gangsters, prostitutes, pimps, artists, musicians, writers and revellers alike.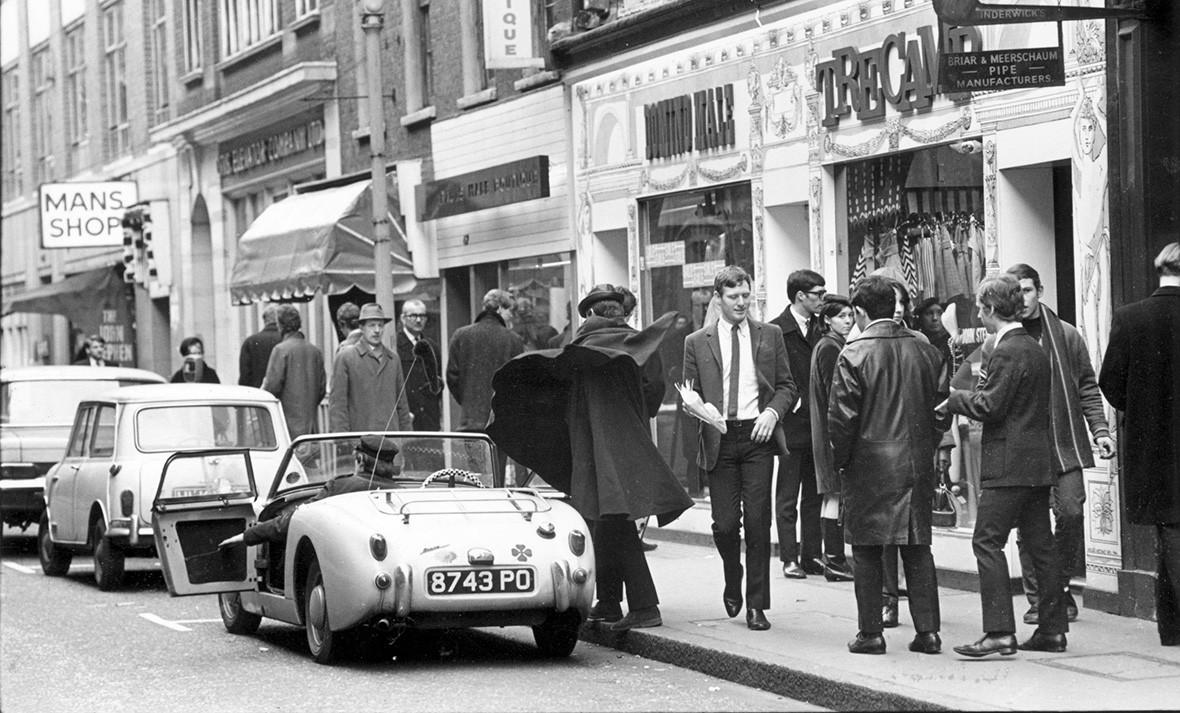 The area's bohemian character attracted anybody who dared to venture in whatever their predilection, making it one of the capital's most risqué and best-loved hangouts. Venues such as the Windmill Club, The Raymond Revue Bar, Cy Laurie's Jazz Club and the Marquee Club attracted the likes of Francis Bacon, Lucian Freud, David Bowie and the Rolling Stones to name but a few.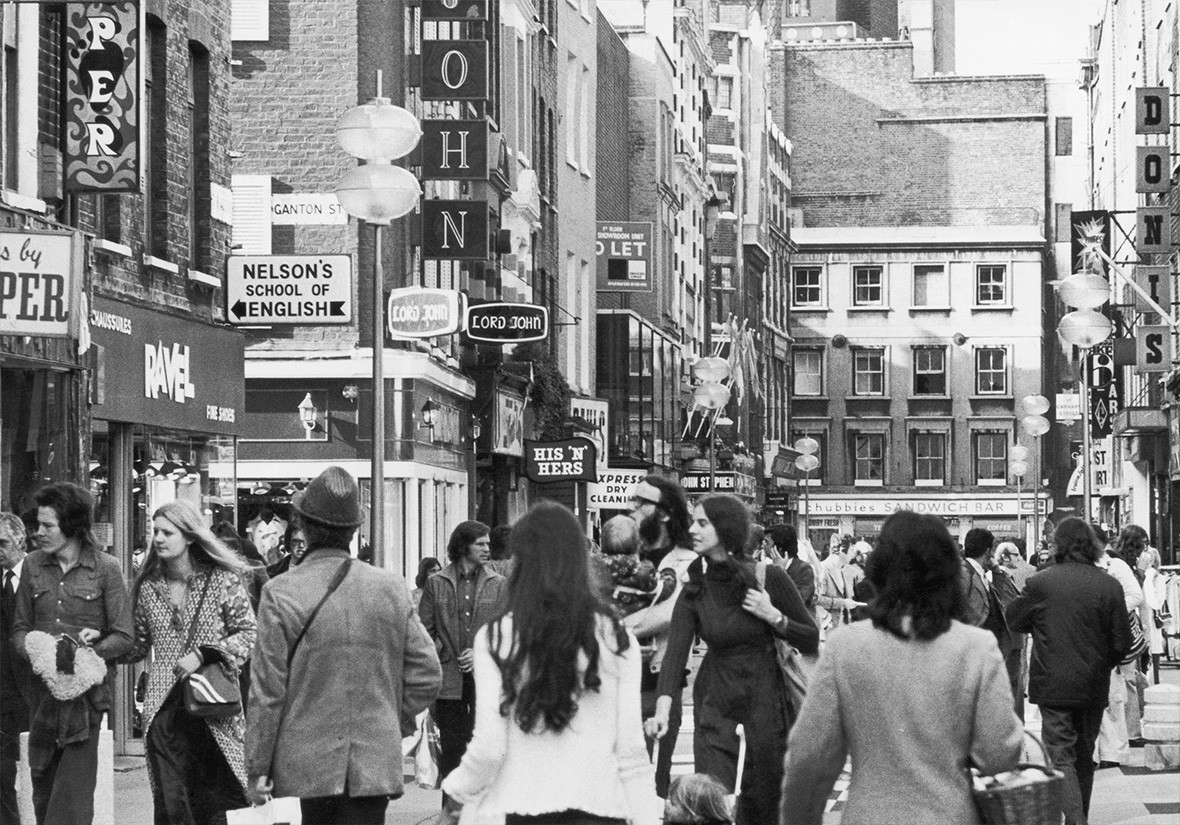 The exhibition stemmed from the discovery of an original glass plate negative taken in 1910 entitled 'The Smallest Shop'. The image shows a space six feet long, five feet high and two feet deep, occupied by a cobbler, at 4 Bateman Street in the heart of Soho.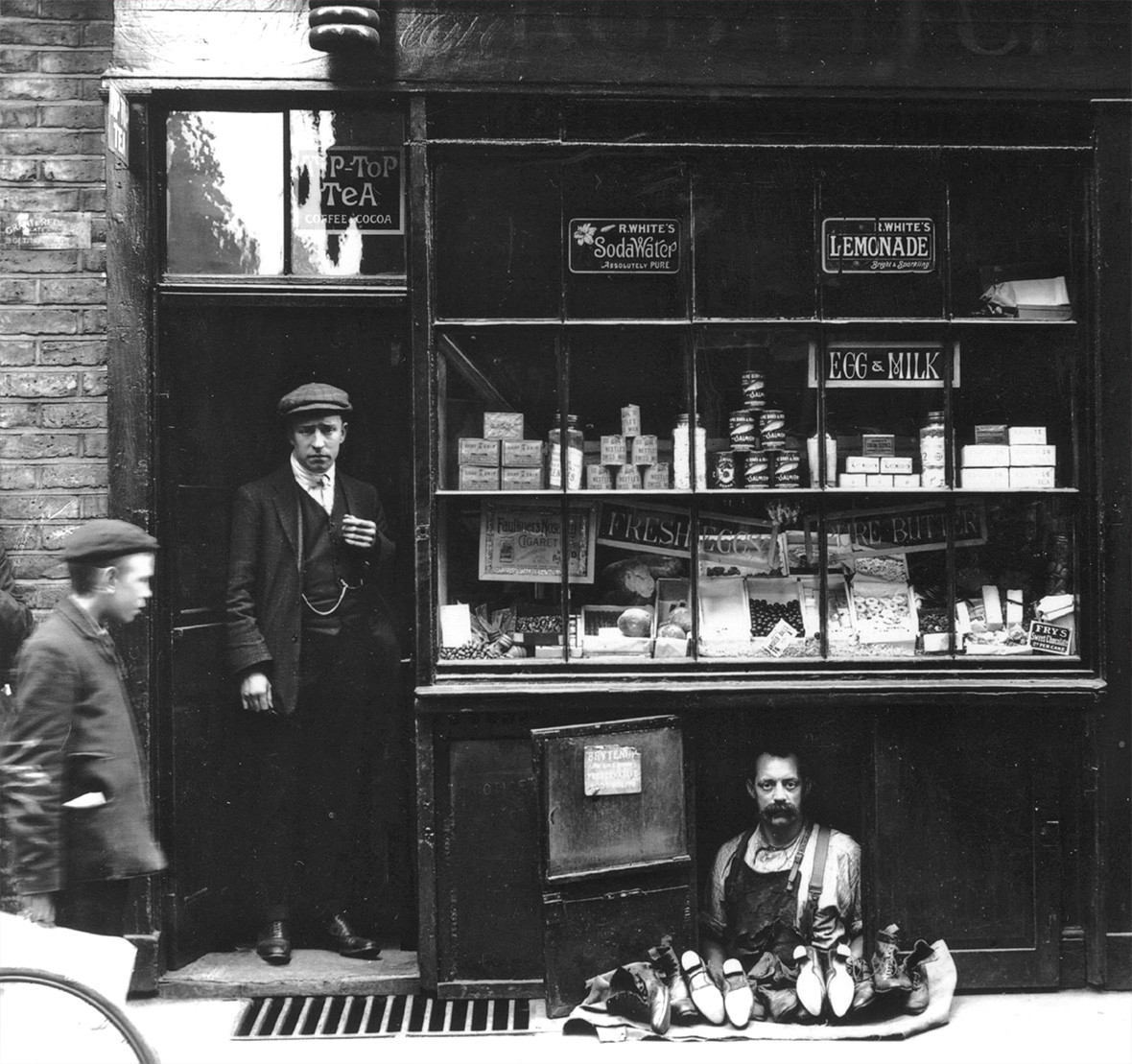 Curiosity piqued, researchers at Getty Images Gallery began a year-long project to mine their archives for more images which would reveal the history of this much-loved area, uncovering rare photographs of venues such as the Windmill Theatre and The Raymond Revue Bar.
Delving into the murky depths of Soho's past, the exhibition takes viewers on a fascinating tour down narrow streets and pavements bustling with nightlife. We take furtive glances into basement clubs, corner cafes and tiny shops where we meet the diverse faces who helped establish Soho as one of London's best-loved villages. The exhibition illustrates the importance of preserving the area's rich architectural and cultural history into the future.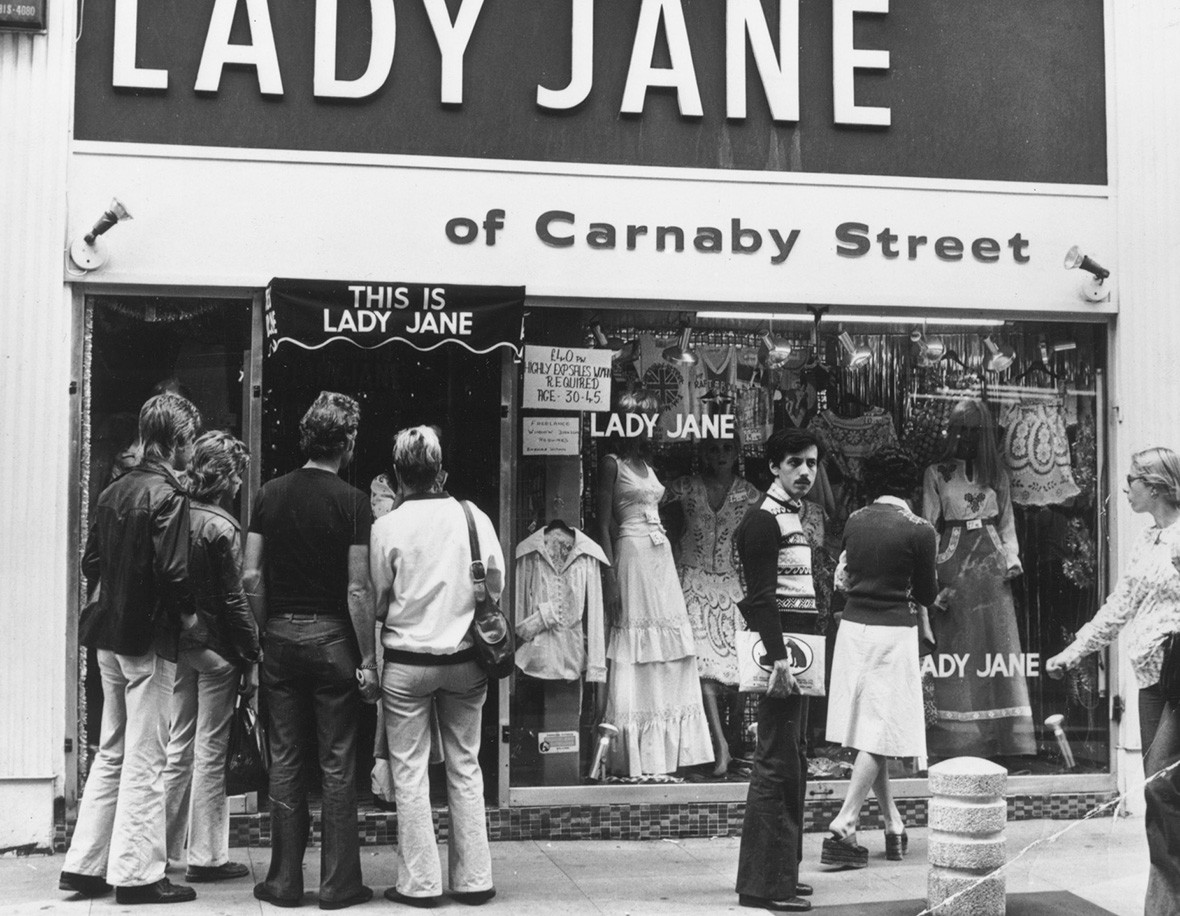 Campaigners are battling to save Soho from the worst ravages of gentrification. The area's independent shops, clubs and restaurants, often owned by generation after generation of immigrant families, are being demolished to make way for luxury apartments for the wealthy. Soho has become more upmarket, but less interesting, in recent years, with chain restaurants and members-only clubs replacing seedy bars and clip joints.
However, not everything has changed. The area's historic West End theatres are listed buildings, unchanged for generations – and their interiors are testament to that, with many of their auditoriums in urgent need of modernisation.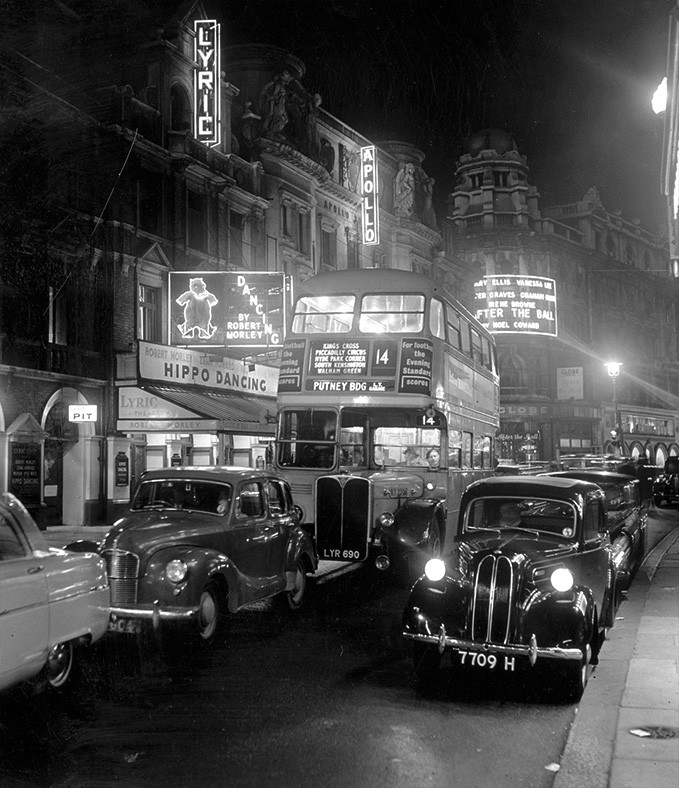 Successive waves of immigrants – French Huguenots, Jews, Russians, Italians and Chinese – helped shape Soho's unique character. The area is a jumble of sex shops, textile wholesalers and bespoke tailors, independent record stores and shops catering to the counter-culture, world famous live music venues, gay bars, plus one of the oldest street markets in London.
Berwick Street is home to one of the oldest street markets in London. However, Westminster city council has announced plans to "privatise" the market, bringing in a commercial operator as a landlord to stallholders. Many people fear this move would result in higher rents, putting small traders under threat.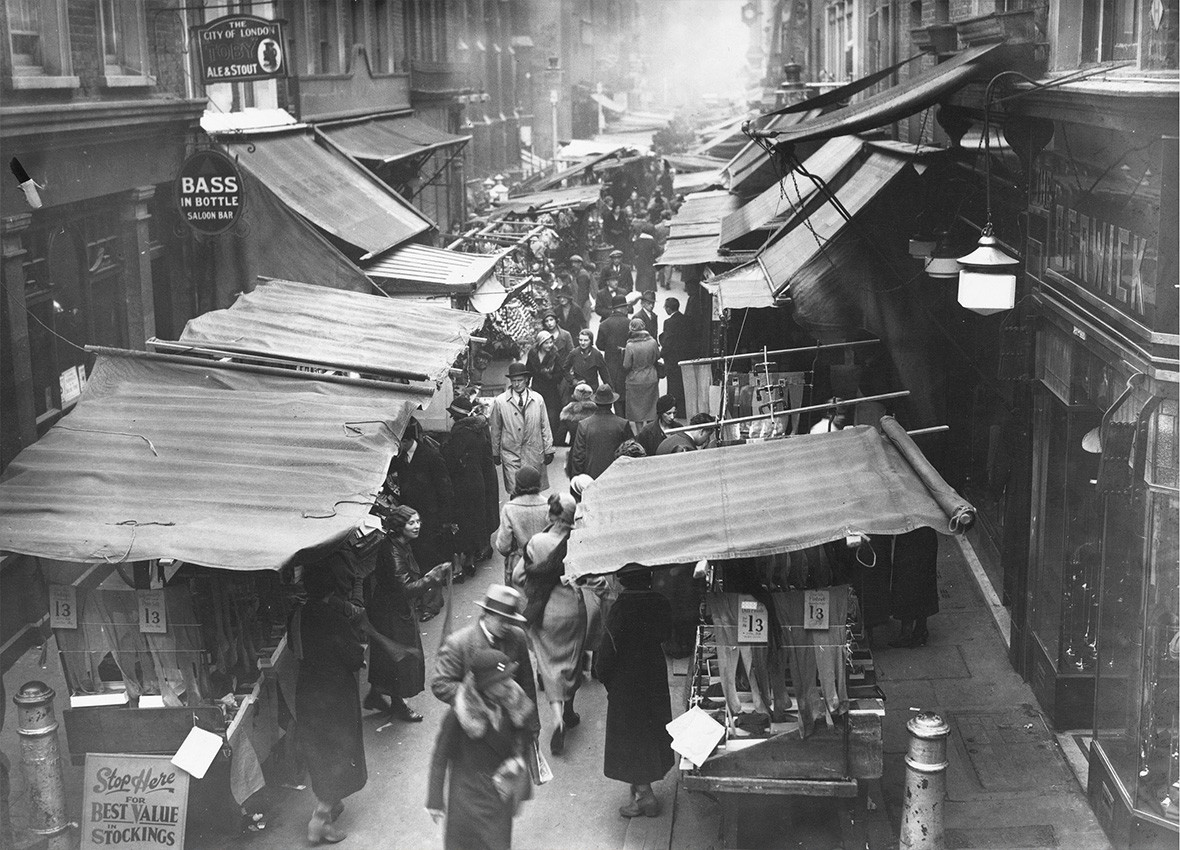 SOHO the Exhibition is on at the Getty Images Gallery, 46 Eastcastle Street, London, W1W 8DX, until 26 November. Admission is free.