Australia 'Bubbling' Scandal: Rugby Star Todd Carney Sacked by Cronulla Sharks for Urinating in Own Mouth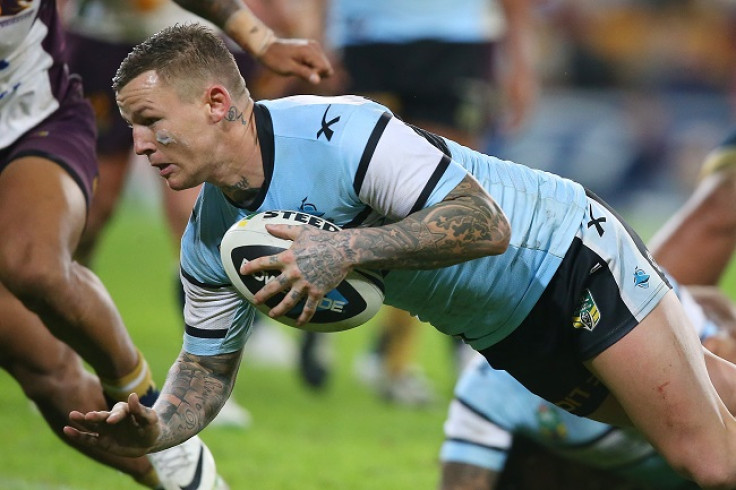 An Australian rugby league player has been sacked from his club after a photograph appeared on social media of him urinating into his own mouth.
It was meant to be a private joke with a friend but his "bubbling" actions have ended up costing the Cronulla Sharks player his career.
Club officials cancelled his contract soon after the picture appeared on Twitter.
"When Todd was first signed to the Sharks he was made well aware of his responsibilities both on and off the field, to himself, the club and to the game in general," read the statement, issued by the club's CEO Steve Noyce.
"The photograph that appeared last night on social media does not meet the values and standards the club is looking to uphold and take into the future."
The incident happened just a day after the 28-year-old led his side to a win against the Brisbane Broncos.
His agent, David Riolo, said: "It's a set-up like when people stand in front of the Leaning Tower of Pisa."
He admitted that he posed for the picture but that it was not meant to go public.
The photo had been leaked after the associate who took the picture claimed to have lost his phone.
"Todd's paid a very, very heavy price for a photo that he didn't want out there or upload himself. It was supposed to be kept between mates," Riolo told Fairfax Media radio station, 2UE.
It is not the first time Carney has hit the headlines for his unruly behaviour off pitch. In 2008 a woman found nude pictures of him on a mobile phone she was loaned.
Joel Thompson, a player for the Dragons, tweeted his sympathy for Carney. "It was his idea of a harmless joke between him & the so called mate in private. Toddy never hurt anyone," he wrote. "I think it's a bad joke horribly gone wrong."
His behaviour, known as 'bubbling', sparked a Facebook frenzy with users posting similar images to the group 'Piss in your mouth for Todd Carney'.
One skater told online magazine Vice, which reported the phenomenon, a week ago, said it was huge in Australia.
"It's part of our everyday life."
© Copyright IBTimes 2023. All rights reserved.