Bestselling author Anthony Horowitz has revealed his shock at being "warned off" creating a black character for his new book by US editors, fearful of a backlash over his position as a white man.
The 62-year-old British writer, best-known for the Alex Rider novels, featuring a fictional child spy recruited by the intelligence services, said he found the experience "patronising".
Speaking to the Mail On Sunday over the scrapped plans for a black protagonist, he said: "This is maybe dangerous territory but there is a chain of thought in America that it is inappropriate for white writers to try and create black characters.
"That it is actually not our experience and therefore to do so is, by its very nature, artificial and possibly patronising.
"Therefore I was warned off doing it. Which was, I thought, disturbing and upsetting."
Expressing concern over the precedent the move set for creative freedom and the perspectives offered to readers, Horowitz warned:
"Taking it to its logical extreme, all my characters will from now be 62-year-old white Jewish men living in London. I haven't yet decided what to do. I will have to think about whether this character can be black or white."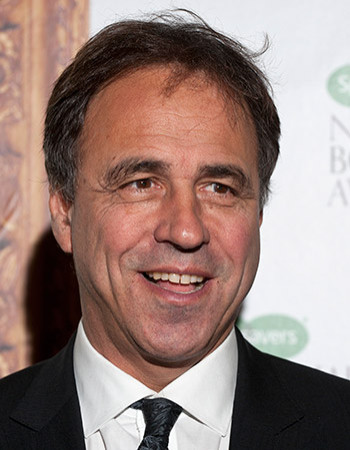 The father-of-two, who also created Foyle's War, came in for criticism last year when he said black British actor Idris Elba was "too street" to play James Bond, amid strong speculation the Luther star could take over from Daniel Craig as 007.
But Horowitz defended himself amid the controversy, saying his quotes were misconstrued as racially motivated, when in fact he had later claimed another black actor, Adrian Lester, would be a more fitting choice: "I expressed the opinion that to my mind Adrian Lester would be a better choice but I'm a writer not a casting director so what do I know?
"Clumsily, I chose the word 'street' as Elba's gritty portrayal of DCI John Luther [which] was in my mind but I admit it was a poor choice of word. I am mortified to have caused offence."
Recounting his attempt to make clarify his statement to Elba in person, Horowitz admitted he approached "nervously" approached the 44-year-old at a film premiere, but said he could not have been "more charming, more delightful, more humane".