Michael Jackson was 'scared off women' after seeing a naked Madonna in bed, claims pal Mark Lester
Lester has also claimed to be the biological father of the singer's daughter Paris.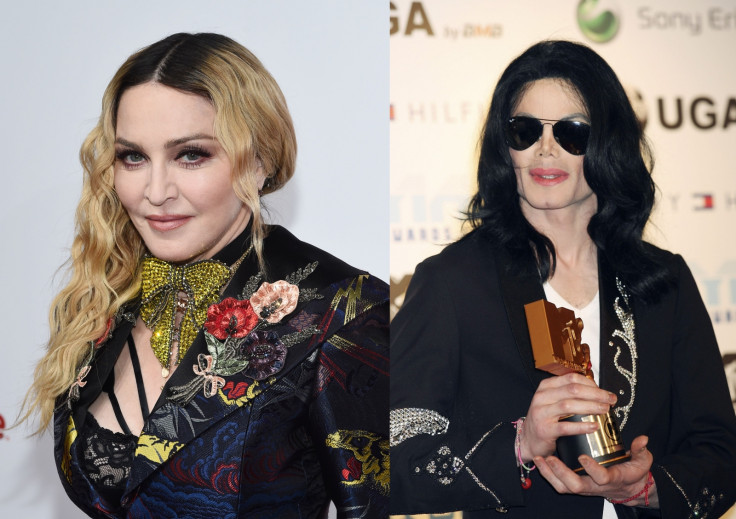 Madonna was one of the reasons why Michael Jackson was "scared off women", his close friend Mark Lester has claimed. The Oliver star has said that the late King of Pop was left traumatised after seeing the songstress in her bed.
Lester, in an interview with Daily Mail, said that the sight of a completely naked Madonna completely frightened off the Thriller hitmaker.
"When he entered the room, she was in bed, threw the covers off and was completely naked," he claimed in an interview with the Daily Mail. "He took one look at her and screamed and ran away — not something I'd have done!"
Lester has said that the Beat It singer wanted children as he was asked to become his sperm donor.
"I was just helping out a friend. I think he had a problem with actually doing the physical act of sex and a very low sperm count as well," he said
Lester further said Jackson joked that his friend, who has four children, Lucy, 26, Harriet, 23, Olivia, 22 and Felix, 18, "only had to look at his own wife and she'd get pregnant".
He also said that first he thought the singer wanted him to have sex with his wife Debbie Rowe until the latter asked him to deposit his sperm at a Harley Street clinic.
"Michael said it would all be completely confidential and I knew he was asking others in his inner circle — actors Macaulay Culkin, Marlon Brando and Jack Nicholson, Uri Geller, people from Harvard with doctorates, all sorts."
© Copyright IBTimes 2023. All rights reserved.