Author Robin Stevens: 'I love characters like Jane Eyre that are a bit awkward and weird'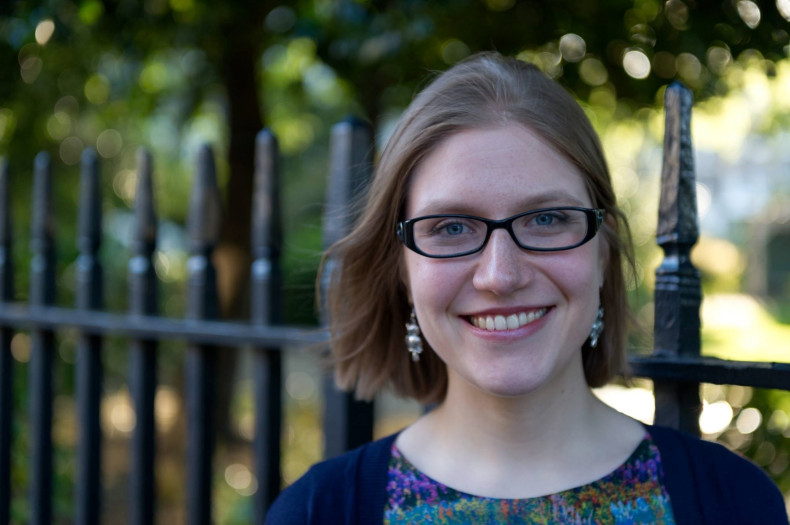 Murder mystery author Robin Stevens is a rising star in the world of young fiction. Her debut book, Murder Most Unladylike, is the first in a series of Agatha Christie-come-Malory Towers boarding school mysteries, featuring schoolgirl detectives Daisy Wells and Holly Wong.
Released in June 2014, the book has been awarded a lengthy list of honours, including a nomination for the Carnegie Medal and most recently, the Waterstones children's book prize 2015 for the Best Younger Fiction. Stevens' second book Arsenic For Tea is out now.
On International Children's Book Day, IBTimes UK spoke to Stevens about her favourite reads, her obsession with Diana Wynne Jones and which literary character she identifies with the most.
Why did you want to be an author of children's literature?
"I was always a huge reader when I was younger and a lot of my family are writers, including my grandfather who was an English academic, so I was always around books," she says. "I think I chose to write children's books because they affected me the most and turned me into a passionate reader – they are the ones I keep going back to for inspiration. That's the kind of reading experience I want to be able to inspire in other people."
Where did you find your inspiration for your books?
Stevens, who was once a boarder at Cheltenham Ladies' College, grew up reading both classic and crime fiction. "I was hooked on crime books and I grew up in the kind of surroundings Wells and Wong are in," she explains. "I always had in my mind that I would love to write a story set in a school with a difference – and something just clicked and I thought, why not do a murder mystery?"
What was your favourite book as a child?
"That's a hard one – I had quite a few! I read almost everything I could get my hands on, but my favourite author was Diana Wynne Jones. I loved reading her books and I read each of them about 10 times – I was quite obsessive about them," Stevens says.
Widely recognised as one of the leading British authors of fantasy, among her most recognised books are Howl's Moving Castle and the Chrestomanci series. Her books are read by children and adults – a boundary Stevens herself has crossed with her own work.
"It's all sort of magic and fantasy, but she made it all so real. I love that," she says. "I really love writing for children, but adults seem to like reading the books I write, so I write for them both really. It's great."
Which literary character do you most identify with?
"I love characters like Jane Eyre – I like that she was different and a bit awkward and a bit weird," Stevens says. "When I first read it, I completely was like: 'oh yeah, that's me, I understand that' – like the quintessential weird kid."
What books would you recommend for the Easter holidays?
"I'm hugely lucky in that I get to work for a children's publisher, so I have the opportunity to read a lot of books! It isn't out just yet, but Demolition Dad by Phil Earle is really fun and lovely. A phenomenal book," Stevens says. The author of Being Billy and Saving Daisy, Earle's latest book will be released in May by Orion.
"For adults, I really recommend H is for Hawk by Helen MacDonald," she says. "It isn't a novel but it's beautiful. I recently went hawking as a result, so it really captured my imagination!"
What advice would you give to budding writers?
"I definitely think the first thing you need to do is just read everything, and not just the kind of books you think you might be interested in writing," Stevens says. "There are a lot of great plots you can find in non-fiction and if you read different genres you might come across something you like, but you might think – I can do it better if I combine different genres."
"Being a big reader is important, but also just write and keep writing – even just little bits. Don't be put off by anyone because you will just get better and better. If you enjoy it, go with it. Writing for enjoyment is the main thing first."
Stevens' third book, First Class Murder, is out in July from Corgi.