Autumn equinox, which this year falls on 23 September, is an occasion for people to celebrate the changing of the season and to welcome the second harvest.
Equinox refers to the length of the day and night being equal, an event which occurs twice a year.
Countries worldwide hold harvest festivals during the month of September, a few days before or after the equinox.
China
The Chinese Mid-Autumn Festival falls around the time of the autumn equinox.
During this day, celebrated on the 15th day of the eighth month of the Chinese lunar calendar, families usually buy and give mooncakes to families and friends. The cakes, whose round shape represents the full moon, are a symbol of reunion.
The festival often involves people throwing a party at their homes and placing a table out in the garden under the full moon, on which they put mooncakes and a pot of incense. Family and friends will light joss sticks and pray to Chang'e, the moon goddess.
Korea
Chuseok, or Korean Thanksgiving, is a major three-day-long harvest festival in Korea, celebrated around the autumn equinox.
During this celebration, Korean families head to their ancestral hometowns and to the "bon-ga", the home of the oldest or head of the household.
They then dress up in traditional clothing, pay respect to their ancestors - a practice known as Charye - and then eat traditional foods, including freshly harvested rice, alcohol and "songpyeon", rice cakes.
Families usually also set up a "charye", an elaborate table setting of food offered to the ancestors at home.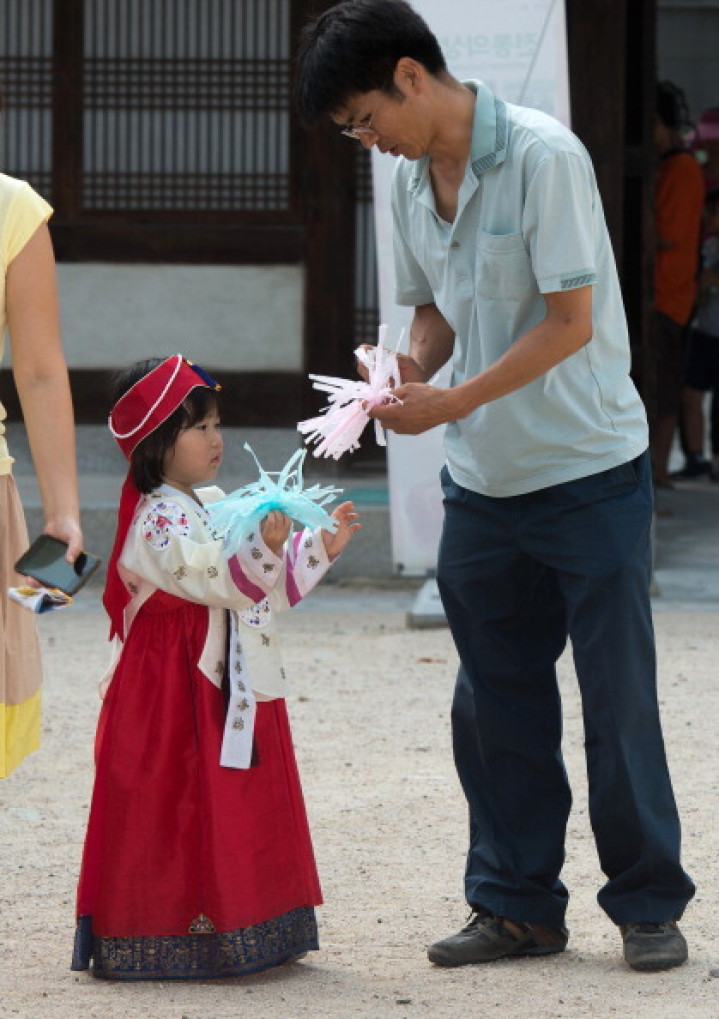 Southern California
Chumash, a Native American tribe from Southern California, holds a fall equinox sun ceremony, known as Hutash - named after the Chumash Earth Goddess - which takes place after the harvest is "picked, processed and stored." The ceremony is aimed at honouring the earth.
According to the tradition, people gather together and bring gifts, such as seeds and acorns, to donate to the tribe's chiefs. The gifts symbolise the renewal of social and political relations.
Waldorf schools
Waldorf schools - based on philosopher Rudolf Steiner's humanistic approach of pedagogy - are present in 60 countries worldwide.
These institutions observe Michaelmas, the feast of St Michael, on 29 September. Because this feast falls near the equinox, it is associated with the harvest celebrations.
According to traditions, people gather together and eat a goose which had been fed on the stubble of the fields following the harvest.
There was also a tradition of preparing special larger-than-usual loaves of bread, and St Michael's bannocks, a special kind of oatcake.