Autumn Statement 2015: NHS England set for £3.8bn boost to counter financial crisis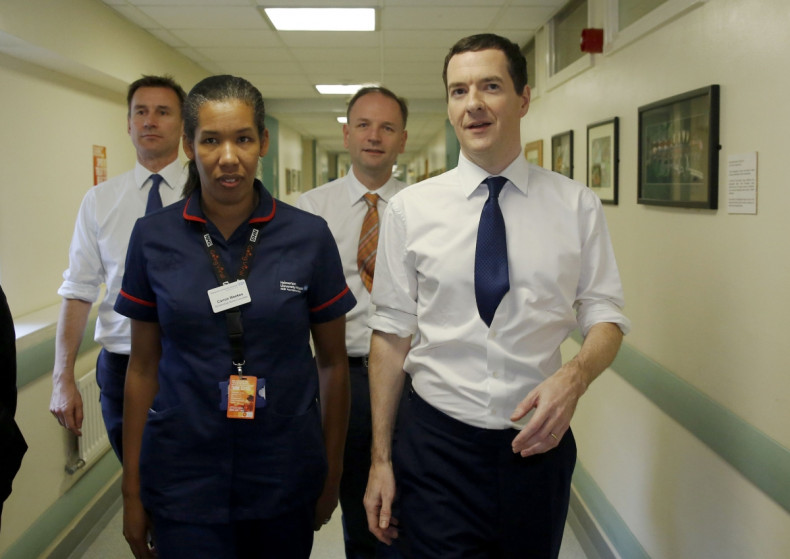 NHS England will be given a financial care package of £3.8bn ($5.7bn) in 2016/17 for front-line services in a bid to counter a financial crisis the service may face, George Osborne is expected to announce on 24 November. The Chancellor's statement will come ahead of his Autumn Statement on 25 November where the top Conservative will outline the government's latest economic plans to parliament.
The above inflation move – the injection represents 4% of NHS England's front-line budget – will come after the Tories promised ahead of the general election to spend an extra £8bn per year on the health service by the end of the parliament in 2020.
"We promised the British people that their priority was our priority, and we would fund our National Health Service," Osborne told the Press Association. "We will deliver £6bn a year extra investment straight away, as those in charge of the NHS have requested.
"This means I am providing the health department with a half a trillion pound settlement - the biggest ever commitment to the NHS since its creation. This will mean world-class treatment for millions more patients, deliver a truly seven-day health service and allow the NHS to implement its five-year plan to transform the services patients receive" said Osborne.
The decision comes as NHS England faces a three-day-long walkout from junior doctors across December. The medics, who are represented by the British Medical Assocation (BMA), are protesting against proposed new contracts from the health service.
Health Secretary Jeremy Hunt has promised to give the junior doctors an 11% pay hike but the workers have argued that they will still be left worse off and longer hours could put patients at risk.