Rise in malnourished patients seeking treatment in England as families struggle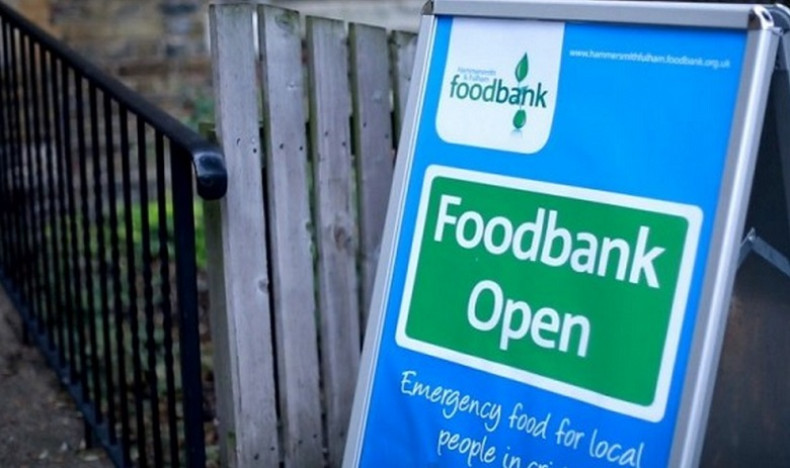 There has been a significant increase in the number of malnourished patients seeking treatment at England's hospitals, new figures reveal. This has led to concerns that families are struggling to afford to feed themselves and their children.
Freedom of Information figures show that there has been a rise of 259 episodes of malnutrition between 43 trusts in England compared to three years ago. There were 193 cases in 12 months at the Salford Royal NHS Foundation Trust alone.
While Salford Royal had the highest number of malnutrition in 2014, Yeovil District Hospital came in second with 161 cases, followed by the Heart of England (113), Sheffield Teaching Hospitals (92), University Hospitals Birmingham (89), Norfolk and Norwich University Hospitals (87), Colchester Hospital University (75), East Kent Hospitals University (70), University Hospitals (70) Bristol and York Teaching Hospital (60).
The issue came to the fore when the Tameside Hospital in Greater Manchester became the first NHS hospital in the UK to set up a permanent food bank on site after medical staff reported a significant increase in the number of malnourished patients turning up for treatment and care.
The Freedom of Information request was made by Birmingham City University student Eiryo Saeki to the NHS foundation trusts. Only 43 responded. In the request, Saeki asked for the number of patients who had been in hospital with symptoms of malnutrition.
Trisha Jarman from Tameside East food bank said: "There are a lot of people out there that are malnourished." She added: "It's not just people coming into hospital, it's across the board. People are struggling to feed themselves and their families, particularly at this time of the year."
The hospital's chief executive Karen James said staff have found out that patients are suffering and are often coming in to the hospital malnourished. People were making choices about whether to pay a bill or feed the family. The hospital has set up three food collection points with donations delivered to a central warehouse.
A pilot scheme to tackle the problem has been launched and Salford is part of the programme. Kirstine Farrer, the head of innovation and research at Salford Clinical Commissioning Group said that according to a report by the British Association for Parenteral and Enteral Nutrition (Bapen) in 2013, almost 14% of those aged 65 and over in Salford may be at risk of malnutrition. This accounts for almost 5,000 people.
The charity The Trussell Trust said that between 31 March and 1 April 2015, food banks in Greater Manchester fed 16,083 people, of whom 6,206 or 38% were children. Trust chairman Chris Mould said: "Our food banks see tens of thousands of people who have been going hungry, missing meals and cutting back on the quality of the food they buy.
"We meet families across the UK who are struggling to put enough food on the table, and at the extreme end of that you get people who are malnourished. We often see parents who are going without food so that they can feed their children, and these parents often struggle to afford enough nutritious food for their children too," Mould said.
Bapen and the National Institute for Health Research will publish a report entitled 'The cost of malnutrition in England and potential cost savings from nutritional interventions' on 30 November. The report is the result of three years of collaboration.
It evaluates the clinical and economic burden of malnutrition that still continues in hospitals and the community for both adults and children. The report is expected to highlight how this issue continues "to be under-recognised and under-treated" to the detriment of the health of the individuals.
A Department of Health spokesperson told the BBC: "Malnutrition is unacceptable. Though the rising figures we have seen may well be in part due to better diagnosis and detection, even more action is required."
The spokesperson continued: "That is why we have ensured that everyone over the age of 40 can have a free NHS health check to spot the warning signs of poor nutrition, and have provided £500,000 funding to Age UK to reduce malnutrition among older people."