Autumn Statement 2015: George Osborne's cuts will condemn women to violence on White Ribbon Day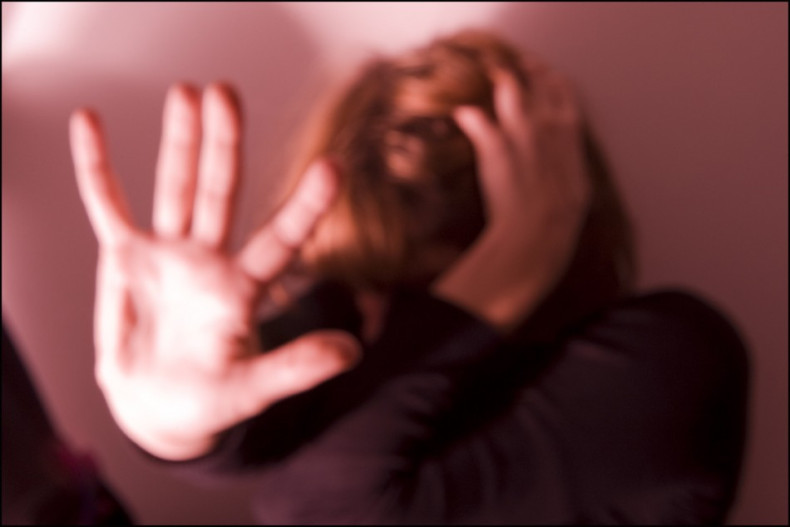 Last week, after four decades of dedicated service, the front-line women's service Eaves quietly shut its doors. The charity had supported thousands of women who had been victims of domestic abuse, sexual violence, trafficking and prostitution – providing support, accommodation, advice and advocacy to the most vulnerable. Now, with a funding deficit of more than £700,000, it will never help another woman in crisis again.
Austerity sounded the death knell for Eaves and so many other women's services. Despite two women being killed every week by domestic violence in England, unprecedented funding cuts to local authorities mean refuges are being closed one by one, ending essential services that provide victims of domestic violence with a safe space, support, healthcare and everything else needed to rebuild a life shattered by abuse. And in today's Autumn Statement, Chancellor George Osborne will announced further cuts which will likely hit women disproportionately hard. In a sad irony, these cuts will be announced on the International Day for the Elimination of Violence against Women.
The problem is that the amount of money allocated to women's refuges is not ring-fenced. Instead, the majority of funding comes from local authorities whose budgets are being squeezed. As a result, councils are being forced to close refuges up and down the country at a record rate.
Without these services, women often face an impossible decision – life on the street, or return to life with an abusive partner? Nearly a third of women are turned away from refuges because of a lack of space. In just one day in 2014, 112 women and their 84 children were turned away from a refuge because they could not be accommodated. Following the Paris attacks, security will likely be a key word in Osborne's spending review, but where is the security for women?
Most women turned away from shelters return home, where they face the horrifying abuse they sought to escape. Leaving a partner is the most dangerous moment for a victim of domestic violence, with most homicides being carried out when a woman tries to escape. Without refuges, the women at highest risk are vulnerable to being murdered in their own homes by violent partners who have "been removed".
In the July budget, Osborne announced a cash injection of £3m for domestic violence refuges and special support for victims. But austerity is the very reason these services are struggling to stay afloat. A cash injection, although much-needed, is not a long-term solution to the problem – it is like filling a bath with the plug pulled out. Still, the trepidation survivors of domestic violence now face has largely fallen on deaf ears, with the Tory government preoccupied by fiscal targets at the expense of the most vulnerable in society.
Prime Minister David Cameron has shown a particular ignorance to the effect cutting local authority funding has on domestic violence services. This is a man who earlier in November, penned a letter to the leader of his own Conservative local council complaining about his own cuts to front-line services. In his call to save libraries, museums and elderly day centres, Cameron failed to acknowledge that his own county is facing devastating cuts as high as 38% to domestic violence and homelessness services.
According to a Freedom of Information request, Oxfordshire County Council's annual spend on domestic abuse services is £333k – which includes beds in refuges, a telephone helpline and support service and outreach services. The council is now looking at making a further £50m of cuts to services, a decision which Conservative council leader Ian Hudspeth said was the "worst case scenario" that is "likely to happen". The budget for vulnerable people – domestic violence victims, the elderly and the homeless – is already tight, but it will be squeezed for every last penny.
Despite an increasing number of survivors seeking support, women and girls across the UK still face a postcode lottery when trying to access specialist services – due to funding cuts and competitive tendering. According to research by Refuge, three-quarters of women accommodated last year came from a different local authority area to the refuge.
Conversely, though, many local authorities are introducing local connection rules - meaning only local women can access support. In a cruel twist, these women are prevented from escaping persistent abusers to a place of safety across the country. Forced to stay in their local area, these women – and their children – run a higher risk of being found by the perpetrator and killed.
According to ONS figures, an estimated 1.4 million women suffered domestic violence in the year up to February 2014. The research revealed a hidden link between poverty and abuse, with women living in the poorest households more than three times more likely to be victims of domestic violence than higher income families. It is also the most deprived communities which are bearing the brunt of government cuts, while the most affluent areas escape relatively unscathed.
The numbers of women subjected to domestic abuse show Britain has an epidemic on its hands. Between January 2015 and the beginning of this week, 111 women are suspected to have been killed by men, the majority by their partners, boyfriends and husbands. This number will keep increasing as refuges close, trapping women into violence.