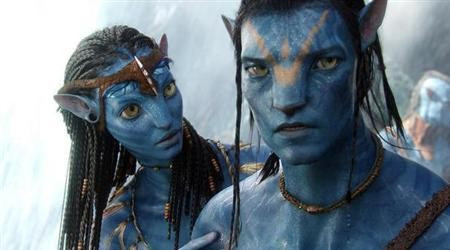 Sam Worthington and Zoe Saldana have officially signed on for three sequels to James Cameron's Avatar.
The Hollywood Reporter confirms that the stars will reprise their roles as Jake Sully and Neytiri – who THR confirm will have children in Avatars 2, 3 and 4.
Cameron's 3D sci-fi adventure became the highest grossing film of all time back in 2009, but the director has been patient in bringing the franchise back to the big screen.
All three of the planned sequels will be made at the same time, making the process the most gruelling for a Hollywood blockbuster since Peter Jackson shot all three Lord of the Rings films at once.
Speaking of the two stars Cameron said: "Jake Sully is a rare combination of passion, strength, street smarts and soul, which requires a lot from an actor. Sam brought to the role a combination of sensitivity, vulnerability and strength.
"Zoe captured every aspect of the character I envisioned, bringing to Neytiri a mix of delicacy, fierceness and incredible physicality. I am beyond pleased they'll be returning with us to Pandora."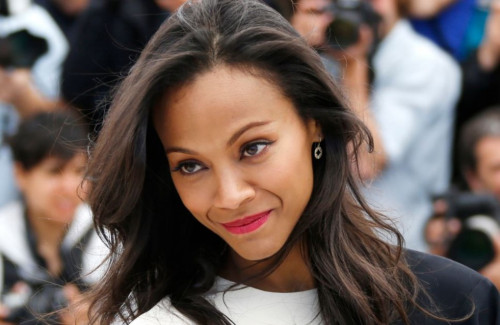 The first filmed followed paraplegic former marine Sulley to the alien world of Pandora where the Avatar programme gave him the opportunity to transfer his consciousness to the genetically constructed body of one of the planets inhabitants - the Na'vi.
At the end of the film Sulley decides to stay in his Na'vi body permanently.
Last summer Cameron – who with Avatar and Titanic has now directed the top two highest grossing films ever – hired writers Josh Friedman, Rick Jaffa, Amanda Silver and Shane Salerno to help him write the films.
Intriguingly the first actor confirmed to return was Stephan Lang, who played the first film's villain Colonel Quaritch and died at the end of the first film.
Rumours last year suggested that Arnold Schwarzenegger could play a villain in at least one of the films. If the rumours prove true it'll mark Arnie's first film with the director since 1994's True Lies.
Avatar 2 is pencilled in for a December 2016 release with each of the sequels coming at the same time in 2017 and 2018.