The Avengers Age of Ultron post credits scene description has been leaked online!
According to reports, there is a lot of spoilers buzzing in the web, after the post credits scene and after credits scene description were leaked.
The end credits scene reportedly points to a Loki scene hinting for a Thor 3 movie and the mid and post credit scene hinted at a possibility of Loki leading a war between Asgard and Midgard.

According to ScreenCrush.com, the post credits of the upcoming Avengers 2 movie "will lead directly into the events of Thor 3, teasing a Loki-led war between Midgard and Asgard, and the beginning of Ragnorak."
As of now, the Ragnarok plot line is most likely to appear in the movies. In the comics, the story deals with Tony Stark, the Iron Man, making a clone verson of Thor (Ragnarok), after he goes missing (something that could happen after Age of Ultron). The two end up meeting in what happens to be a battle that includes both Loki and Thor dying.
Star Chris Hemsworth, who plays the Thunder God Thor in Marvel movies, is excited about the new storyline.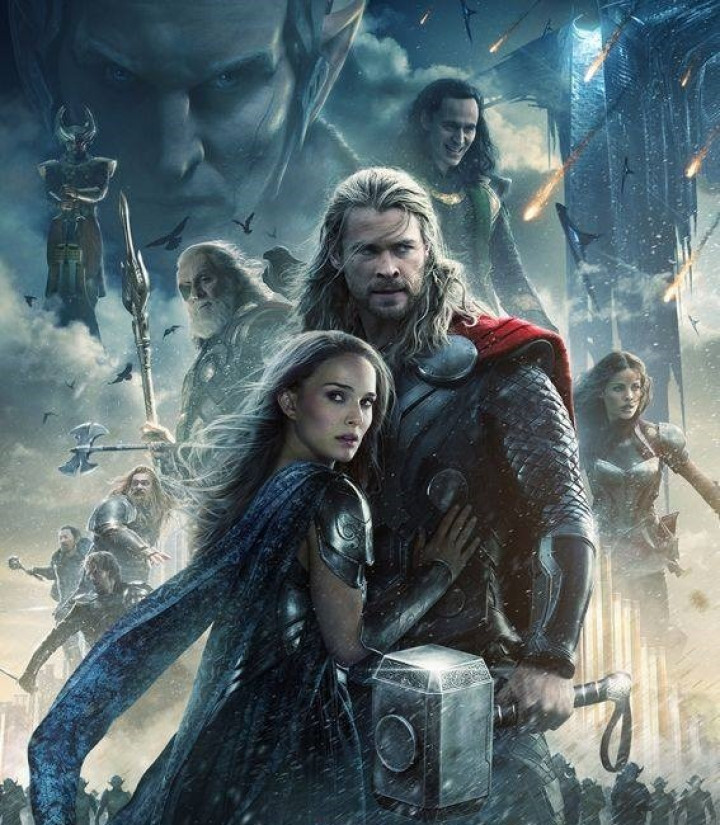 Hemsworth told ScreenRant, "I think that in the comic book the sort of end of days, Armageddon aspect is probably the direction in which it will all head in."
Meanwhile, Hemsworth almost confirmed that Thor 3 movie is underway.
He said, "I hope we're doing another one. I think we're doing another one. I don't know anything official as of yet, but I'm looking forward to it."
There is no confirmation, whatsoever, for the third film of the God of Thunder but Avengers 2: Age Of Ultron is set for release summer of next year.
Recently, Marvel comics announced that they are planning to pass on the Thor's hammer to a woman. Avengers' director Joss Whedon even suggested a name for Thor replacement, Katee Sackhoff, Starbuck from Battlestar Galactica.
However the actress told Vulture that she didn't hear anything from Marvel Studios about the character, which is rumoured to be making an appearance in Avengers: Age of Ultron.
That "super-secret job" she teased about on Twitter isn't for the role or any other in a Marvel film, either.
"At this moment, I have not sat down with anybody from Marvel for any role specifically," Sackhoff told Vulture, noting that that "doesn't necessarily mean that something with Marvel is completely off the table in the future."
She added, "Any time I can play a strong female lead that's a role model, it's a good day," she said.
The Avengers: Age of Ultron SDCC Teaser.